Russian mobike champ first to ride Lake Baikal's ice speedway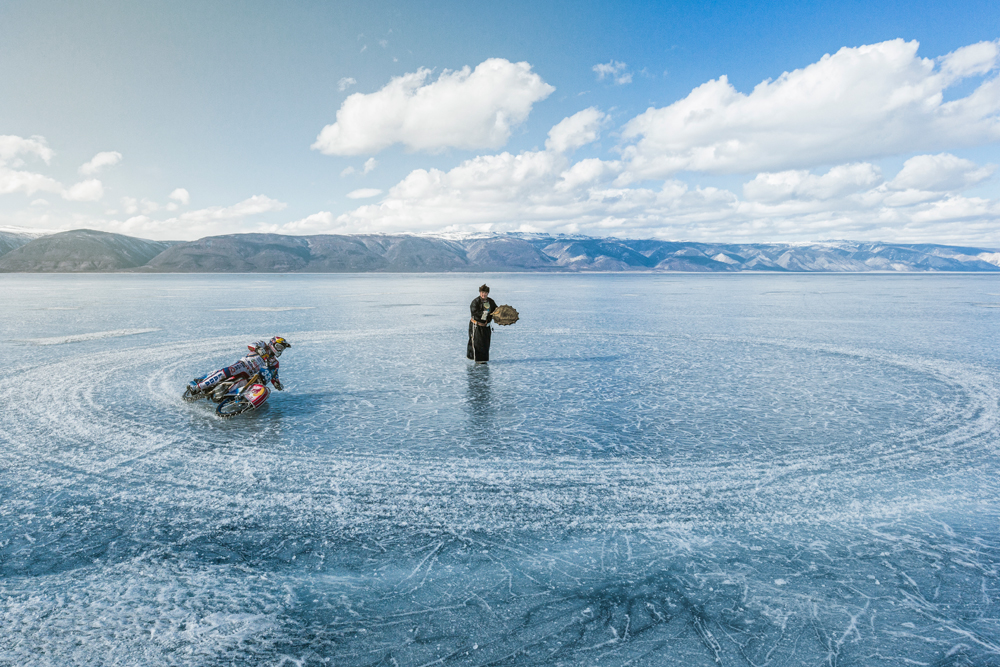 World ice speedway racing champion Daniil Ivanov is the first person ever to complete the ice speedway run on a motorcycle on Lake Baikal's surface. A Siberian shaman also participated in the show.
Daniil Ivanov, twice world champion in the sport of ice speedway racing, has become the first person in the world to manage to complete the ice speedway run on a motorcycle on the surface of Lake Baikal.
The Russian motorcycle racer crossed the frozen expanse of the deepest lake in the world this spring, when the ice in some places was not that thick. This fact provided the undertaking an even greater poignancy, not to mention the hugely heightened risk.
The danger involved in such an off-season crossing did not prevent Daniil from performing a variety of riding tricks on the surface of the ice. Before leaving for his ride, the champion racer took part in a shamanic ritual, for luck in the undertaking. According to local legend, the lake is considered a powerful force, where great spirits live.
Source: YouTube

"I always wanted to break out from the confines of a race track; ride on the big ice, where there are no fences or protective crash bags. In the history of Russian motorsport, no one has yet attempted to complete this ice speedway. I am happy to be a pioneer in this respect," Ivanov said after completing his ride. His comments were on the website of Red Bull.

The 29-year-old Ivanov has been involved in ice motorcycle racing since 2002.
In 2013 and 2014, he was the world champion in this sport.
All rights reserved by Rossiyskaya Gazeta.