World Cup tickets to cost Russians much less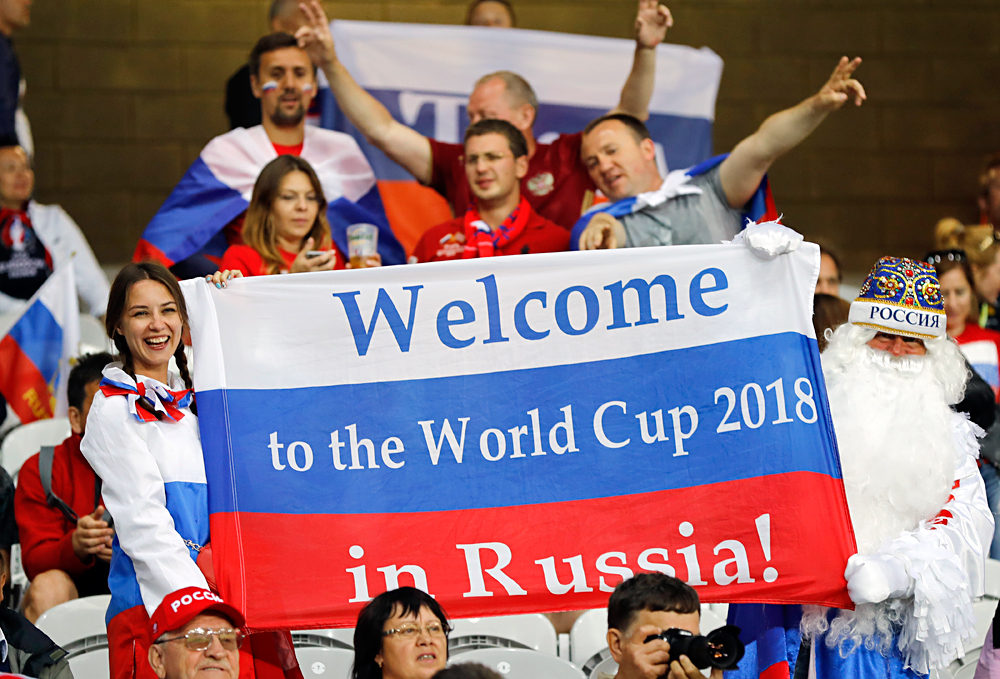 Russian supporters wait for the start of the Euro 2016 Group B soccer match between Russia and Slovakia at the Pierre Mauroy stadium in Villeneuve d'Ascq, near Lille, France, Wednesday, June 15, 2016.
AP
FIFA has, well in advance, laid down the minimum ticket prices for the 2018 World Cup matches. Russia has worked out a deal with the world soccer governing authority that will allow Russians who want to watch the matches to pay considerably less than foreigners.
FIFA, the world football governing authority, has stipulated the pricing norms for the 2018 World Cup in a notification posted on FIFA's Twitter page on July 5.
The message states that international visitors to Russia will have to pay a minimum price of $ 105 for a ticket to watch the 2018 World Cup matches. For $105, fans can buy tickets to the group stage matches behind the goal. However, for the opening match (on July 14, 2018) at Moscow's Luzhniki Stadium, the cheapest tickets available for foreigners to this event will cost $220.
The most inexpensive ticket for the WC final match will also cost $220. Seats in the central stands will cost $1,100.
Russian citizens can look forward to a much better deal. They will have access to the same tickets but will be able to buy them for much less. The cheapest ticket for Russian fans will cost 1,280 rubles (slightly over $20) and a ticket for the finals will cost 7,040 rubles ($110).
Vitaly Mutko, Russian Minister of Sport, Tourism and Youth Policy and FIFA President Gianni Infantino agreed to introduce a special price category of tickets for local residents. The price of these tickets has been fixed in the local currency, the ruble. The measure was taken because of the unstable exchange rate between the ruble and the dollar after the ruble fell almost 50 percent against the dollar over the past two years.
FIFA's press office said 350,000 specially priced tickets would be reserved for Russian fans.
Tickets for the 2018 World Cup will go on sale from summer 2017.
In a bid to attract foreign football fans and make their stay more comfortable, the Russian parliament passed a bill in June allowing foreign fans, with World Cup tickets, to stay in Russia without a visa for almost two months and to use public transportation in host cities for free.
All rights reserved by Rossiyskaya Gazeta.