Kerala sees Russian tourist bonanza with increased chartered flights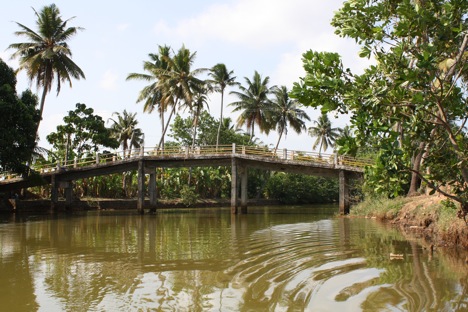 Kerala's backwaters are popular with Russian tourists. Source: Ajay Kamalakaran
Over 3000 Russian tourists came to Kerala in chartered flights in the just-concluded tourism season. A new agreement to increase the number of such flights from Russia next season will give a boost to the state's tourism industry.
Russia-based Pegas Touristik signed an agreement with tourism authorities in the southern Indian state of Kerala to bring more Russian tourists to India, The Hindu reported this week. The overwhelming response of Russians to the state known for its backwaters, beaches and ayurvedic spas is another factor that resulted in the pact for the next season, the paper said, citing a tour operator associated with the chartered flight operations.
The report said the travel industry in the state is euphoric over the decision of the Russian tour operators to operate chartered flights in the next tourist season. Chartered flight operations from Russia that began on October 22, 2012 ended when the last flight departed from the international airport in Kochi on April 22. As many as 17 flights were operated during the six-month period, and over 3,000 Russian tourists were flown in, the report said.
Source: Ajay Kamalakaran
Popular destinations for Russian tourists include the beaches of Kovalam, near the capital city of Thiruvanthapuram and Varkala. Kovalam's potential was badly hit by the lack of the chartered flight operations, the paper said. The arrival of chartered flights in 2012 after a gap of three years helped the travel trade at the beach resort as rooms in the upmarket and budget hotels were occupied, according to the report.
The direct flights were operated by Orenair (Orenburg Airlines) and Nordwind Airlines, according to the report. Russian tourists who visited Kovalam opted for eight excursions, including to the hill resort of Ponmudi, the backwaters, Kanyakumari, and Madurai during their stay, The Hindu said.
Source: Ajay Kamalakaran
"Compared to British tourists, the Russians were high-spending tourists and the stakeholders in the tourism industry had benefited from their visit. The language barrier was not a problem for the tourists. The listed hotels got 80 per cent occupancy during the six-month period," a tour operator told the paper.
Kerala witnesses peak tourist traffic from November till April, the colder months in Russia.
All rights reserved by Rossiyskaya Gazeta.