A road trip through Buryatia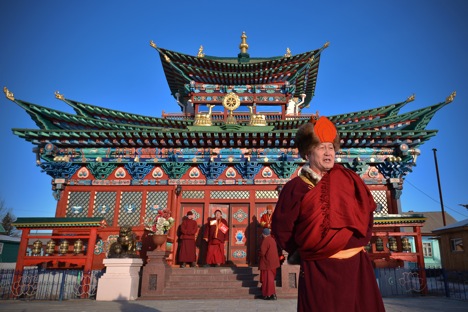 Ivolginsky Datsan. Source: RIA Novosti
This internal Russian republic bordering Mongolia is famous for its Buddhist monasteries, Shamanistic monuments and Lake Baikal.
Welcome to the Buryat Republic—also called Buryatia—an autonomous region in Russia just north of Mongolia that is home to the Buryat people, the largest ethnic minority group living in Russia today.
Siberia is a mix of European and Asian influences, but this unique cultural fusion is often overshadowed by the predominance of the Russian language, as well as Soviet monuments and architecture, which cause much of northern Asia to resemble Eastern Europe. Stopping along the M-55 Federal Highway in summer, you'll see Buryat men racing through the green valleys on horseback, and catch a glimpse of what this part of the world once looked like centuries before it became part of Russia.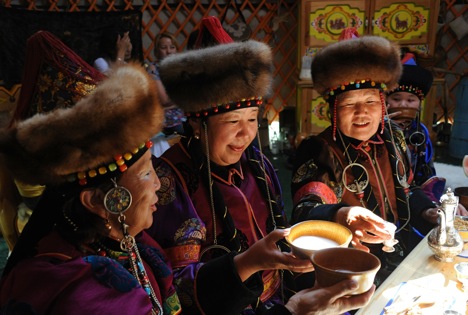 Source: RIA Novosti
The Buryat people have lived in Eastern Siberia since time immemorial, originally surviving as nomads who herded animals and lived in yurts, cylindrical tent-like dwellings covered in felt or skins. Genghis Kahn's son Jochi conquered the Buryats in the 13th century. To this day, the Buryats are considered the northernmost Mongol group.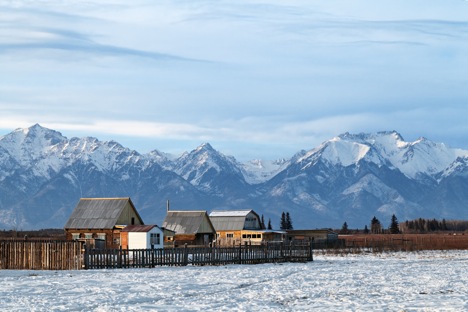 Source: Lori / Legion Media
Like their relatives in nearby Mongolia, the Tibetan branch of Buddhism is an integral part of Buryat culture. In 1741, a half-century after the Buryat Autonomous Region was annexed from China to Russia, Buddhism became an official religion in Russia. By the early 20th century, the Buryat Buddhist church had grown so large that scores of datsans, or Buddhist monasteries, were built around the city of Ulan-Ude, the capital of the Buryat Republic.
After the Russian Revolution, Soviet power sought to turn Russia into an atheist state and many Christian churches and Buddhist monasteries were destroyed. Under Soviet rule, the herds which the Buryat's travelled with were rounded up and put on collective farms. The Soviets industrialized the Buryat Republic and the nomadic lifestyle of the native people began disappearing. But in the years after the Soviet collapse, open practice of Buddhism in the Buryat Republic has steadily increased. Today, the hillsides surrounding Ulan-Ude once again gleam with the tiled roofs of newly-constructed datsans. Buryatia makes a lovely side trip if you're travelling through Mongolia or China and can only spend a few days in Russia. And if you're taking the Trans-Siberian Railroad between Moscow and Vladivostok or Beijing, it's a requisite stopping point. No matter how you get here, there's a number of ways that travellers can meet local Buryats independently or through organized tours.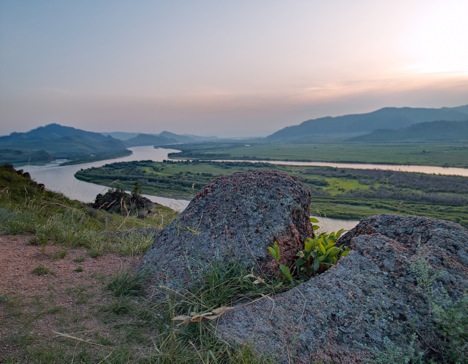 Source: Lori / Legion Media
If you're in Irkutsk, locally-operated Baikal Explorer offers several tours, with independent travellers in mind, to help visitors explore Buryat culture. Experienced guides take groups of 1-10 people to the Buryat village of Arbidjil outside of Ulan-Ude. A local Buryat family in Arbidjil greets visitors on arrival and offers them a tour of their traditional dwellings, a musical performance, and a lunch featuring regional cuisine. The tour runs year-round and includes an English-speaking guide and transportation ($110-250 per person, depending on group size).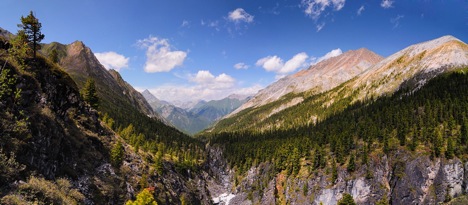 Source: Lori / Legion Media
The Ulan-Ude Traveller's House, also known as the UU Hostel (63 Ul. Lenina, Apt. 18), is a favorite among backpackers visiting Ulan-Ude. It's also a great place to sign up for a tour in Buryatia. From here, you can book an overnight tour and sleep in a yurt that the nomadic Buryat people once used during their wanderings around the mountain steppe. Tours leave Ulan-Ude for the Atsagat datsan which has a museum dedicated to Agvan Dorzhiev, a Russian-born teacher of the 13th Dalai Lama. Tours cost $200 apiece for a two-person group and just $110 each for a group of six. The journey includes transportation, food, and accommodation.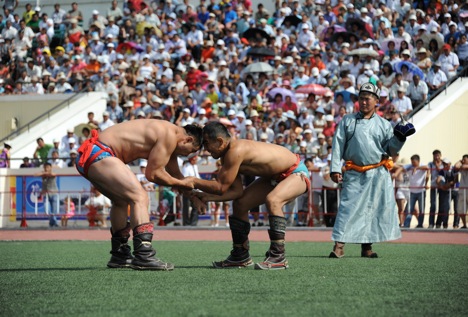 Traditional Buryat Fight. Source: RIA Novosti
Those seeking a longer tour should try Buryat-Intour (12 Ul. Erbanova, Office 102 and 310) based in Ulan-Ude. Western Siberia is a land where the religious traditions of Shamanism, Buddhism, and Christianity collide. Intour offers three-day, two-night trips where you will learn about each of these traditions. Guides take travellers to see a number of the impressive datsans in and around Ulan-Ude and a village where Old Believers, a group that split from the Russian Orthodox Church in 1653, came to live. Intour can also arrange visits with a local shaman. Itineraries and prices vary considerably, so contact Intour directly to create a tailored journey through Buryatia.
Lake Baikal. Source: RIA Novosti
If you're travelling across Russia in your own car or motorcycle, you'll have plenty of opportunities to meet local Buryats on your own. Many of the roadside cafes along the M-55 Federal Highway east of Lake Baikal have figurines of buddhas on their counters and are owned by Buryat families. These cafe owners are unaccustomed to seeing foreigners and usually willing to sit and talk. While visiting one of these cafes, be sure to try the pozhes—traditional Buryat dumplings—for a true taste of Buryatia.
All rights reserved by Rossiyskaya Gazeta.