Best winter tours to Russia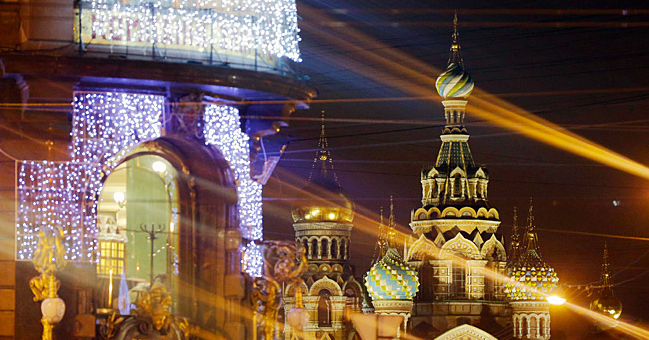 A night view of the Church of the Savior on Spilled Blood. Source: TASS/Ruslan Shamukov
Five destinations that will make you fall in love with the Russian winter.
The Russian winter is special and unpredictable. From wide Soviet avenues to cozy cobbled streets all covered with a crunchy blanket of snow - it is a great time to explore Russia's world famous landmarks. If you're cold, there are a whole plethora of traditional Russian activities to warm you up: riding a sled pulled by a troika, vodka tasting, feasting on "blinis" (Russian pancakes) with caviar and ice skating on Red Square. If you are seeking a rewarding and carefree travel experience consider one of the packages below.
Moscow winter fairy tale
Flexible tour departures and program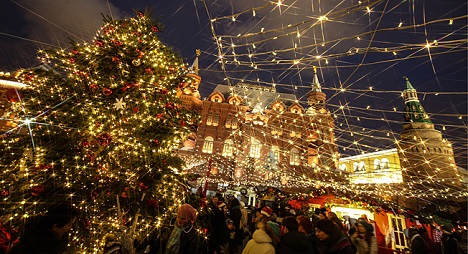 Source: TASS/Viacheslav Prokofiev
While many people think that summer is the only time Moscow should be visited, winter in some ways is even better. Yes, Russia is cold and snowy this time of year, but it is bright and warm if you are staying in the city's best hotel with spectacular views of the Kremlin stars from your room. Every morning your private guide will meet you in the lobby and take you on an in-depth exploration of Moscow's lush cultural heritage: the Kremlin and its Armory Chamber, the Tretyakov Gallery and through the colorful Moscow Metro with its numerous examples of impressive Soviet-era art and architecture. Featuring comfortable accommodations, 24-hour customer service and a fully customizable program, your winter journey to Moscow promises to be an adventure you will remember for years to come.
Live the life of a Russian noble in St. Petersburg
Flexible tour departures and program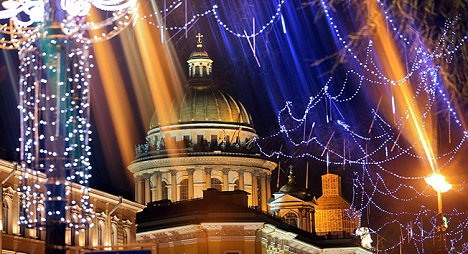 Source: TASS/Ruslan Shamukov
One of the world's most beautiful cities, St. Petersburg is just as astonishing in winter as it is in summer. Explore the city's impressive Imperial past and sample traditional Russian amusements enhanced by a charming wintry atmosphere. Follow in the footsteps of Russian royals and immerse yourself in the rich history of Russia's cultural capital. Let your personal guide take you to St. Isaac's Cathedral, Hermitage Museum and Peter and Paul Fortress without the long queues of summer. Take a trip to the suburbs and enjoy a breathtaking Russian troika ride through the snowy parks of Peterhof or Pavlovsk, treat yourself to a delicious dinner in one of Russia's best restaurants and rest up in a luxurious hotel. If you are fascinated by Russia's Imperial and artistic history, this is a dream vacation come true.
A day trip to the ancient heart of Russia
Flexible tour departures and program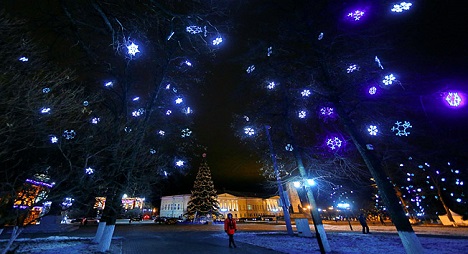 Source: TASS/Vladimir Smirnov
If you happen to be in Moscow in winter, a great way to enhance your trip is to take a journey to Russia's Golden Ring. Sergiev Posad, Suzdal and Vladimir are now small regional cities, but centuries ago Russian history was made here. This medieval heart of Rus' remained relatively untouched by the flows of history and today a visitor is exposed to some of the best preserved examples of ancient Russian architecture from churches and rural houses to fortresses. Visiting in winter offers a variety of singularly Russian experiences: from local winter markets with traditional souvenirs crafted by local artisans to the colorful celebration of Maslenitsa (a traditional Russian holiday that celebrates the end of winter with a feast of "blinis") and much more.
Explore Kazan, Russia's third capital
Flexible tour departures and program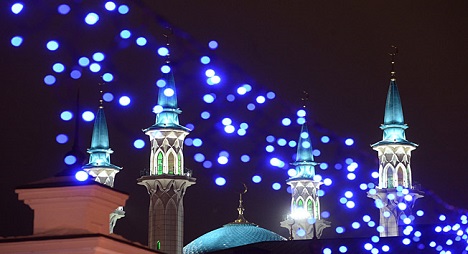 Source: RIA Novosti/Maxim Bogodvid
Kazan is awe-inspiring regardless of the season. Standing at the crossroads between East and West, it is often referred to as Russia's third capital and for good reason. A few of the must-see highlights of Kazan include its magnificent Kremlin, Kul Sharif – Europe's biggest mosque, and the colorful Temple of All Religions. Try and prepare local Tatar dishes in a culinary class included on our typical tour of Kazan. This year Kazan was named the Winter Capital of Russia with 16 large skating rinks and seven ski areas all operating within the city limits, so there will be plenty of opportunities for enjoying the fresh winter air.
Golden Eagle railway journey
Fixed itinerary and dates
Dates: Feb. 22 - March 8, Vladivostok - Moscow, March 6 - March 20, Moscow - Vladivostok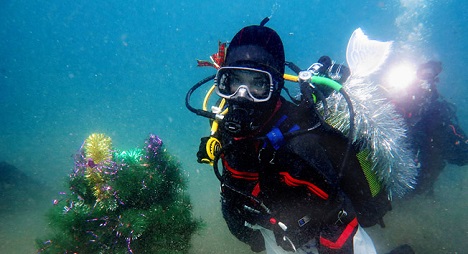 The New year's dip in the Shitovaya bay, near Vladivostok. Photo of Vladskub diving center.
If you have the spirit of adventure in your blood, embark on one of Earth's most fabled journeys - a winter Trans-Siberian railway tour from Moscow to Vladivostok (or vice versa). Traveling on the luxurious Golden Eagle train will ensure that your trip is smooth and carefree with guided tours in nine cities across Russia. Along the way you will be treated to the Russian countryside passing by your compartment's window as well as the breathtaking image of a snow-covered Lake Baikal. Start your journey in Moscow, cross eight time zones, cover more than 6,000 miles and finish this adventure in Vladivostok (or vice versa). Undoubtedly, this two-week journey-of-a-lifetime to the very depths of the Russian soul will fill you with a lifetime of impressions.
All rights reserved by Rossiyskaya Gazeta.