Fragments of an iceberg on the surface of Lake Baikal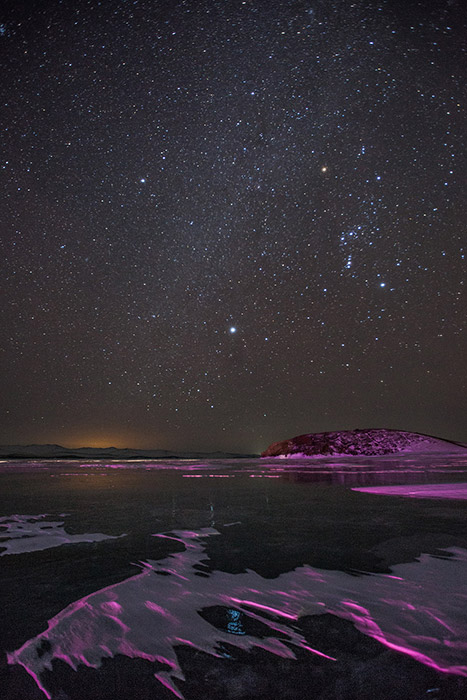 There are two main means of transport to get to Baikal lake: by plane or by train. If you are traveling from a nearby town (such as Irkutsk or Ulan-Ude), you can also get to Baikal lake by bus or by car.
Alexandr Cheban
A journey through the universe, the aurora borealis, and shards of icebergs... the rest depends on your imagination. Wintertime on Lake Baikal, the deepest lake in the world (70 km from Irkutsk), is a frosty fairytale for true romantics.
All rights reserved by Rossiyskaya Gazeta.
Get the week's best stories straight to your inbox