Conversations with Russian liberals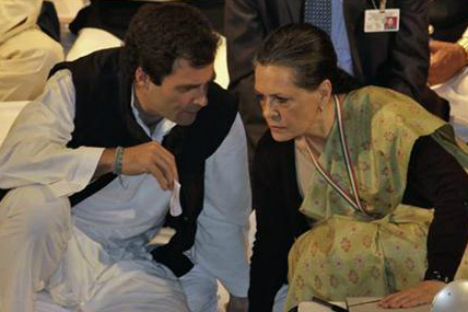 Russian liberals have a great admiration for Indian democracy. Source: Reuters
In this two-part series, Ajay Kamalakaran engages with Russians on both sides of the great political divide.
Anton (name changed) is a brilliant 30-something software programmer who seems to have it all. He has a great job in Moscow, which enables him to travel overseas on work, a decent apartment not too far from the city centre and an active social life. "It's great to do the things my parents could have only dreamt of at my age," he says but pauses and then says very philosophically, "man does not live on bread alone."
The software programmer was among the protestors in Moscow in November 2011, when manyalleged that the State Duma elections were rigged. Anton also has strong views on the ban on adoptions to the United States. "We live in a Putinocracy," he says slamming the amount of power the Russian president has. I hit back and ask him if he prefers a "Yeltsinocracy" or (at the risk of killing the English language), a "Gorbachevocracy," my friend laughs and says I'd have no problem getting Russian citizenship if I ever wanted it.
A sworn Indophile, Anton says, "We are essentially Europeans, our culture is closer to the West than the East and we shouldn't be ashamed of that." He wants to see Russia as a "modern democraticnation with free and fair elections." When I reminded him that there was no chance in hell that last year's presidential elections in Russia were rigged, he angrily told me that I should stop comparing Russian elections to Indian elections. "The television channels are controlled by the state, so people in the small towns just watch the news and then vote for the regime," he roared. My responses hocked Anton. I told him that many people in India argue that the English-language news channel sare paid off by the ruling party and reek of the worst kind of bias and sycophancy for India's "First Family." He still harps on the strength of the world's largest democracy. I ironically tell him that the ruling coalition in India would gladly hand him Indian citizenship he wanted.
Anton isn't alone in his thoughts and contrary to a widely held view, it's not just Muscovites who have a problem with the present political arrangement. Tatyana, an intellectual from the Russian Far East, derides the lack of freedom of speech in Russia. "I visited India in the early-1980s and I was impressed with how people could just say the worst things about Indira Gandhi in the streets of Delhi and not worry," she says. "Be grateful to Nehru's Congress Party," she lectures me, adding that I have freedom of speech because of them. I narrated to her the story of the 2 girls arrested near Mumbai in November over an innocuous Facebook post over the city being in shutdown mode after a political leader of a right wing party died. This happened in a liberal Congress-ruled state, even though the deceased leader headed a right wing party opposed to the Congress and its policies. The underlying message to the youth of India seemed to be, that they better be careful before taking on the political class. A public uproar led to the charges against the girls being dropped but the college students are still being hounded by the political party of the deceased leader and the arrest has made many among India's youth very cautious over what they post on social media. India's good-guy image helps it get away with a lot of things, I told Tatyana. If these arrests took place in Russia, Western leaders would go on a condemning spree.
Another Muscovite friend of mine has a problem of hand-picked candidates coming to power in Russia. People with no career in public service or politics just popped out of nowhere and then head to the Kremlin, according to this gentleman in his 40s, who is yet another admirer o Indian democracy. He was full of praise for India, calling it a real democracy where such things didn't happen. I couldn't help but notice the irony of his statement as we walked in a Mumbai neighbourhood, where I saw a gigantic political banner put up by a local small-fry congratulating Rahul Gandhi for being elected the vice-president of the Congress Party. Russia stopped having Czars from 1918, yet the world's largest democracy that my friend adores is waiting to see how aprince is going to do in the next national elections in 2014.
Flaws exist in just about every single democracy in the world and some of these are major flaws. All I can tell my Russian liberal friends is that the grass is always greener on the other side.
All rights reserved by Rossiyskaya Gazeta.