Three cheers for India's FTA with Customs Union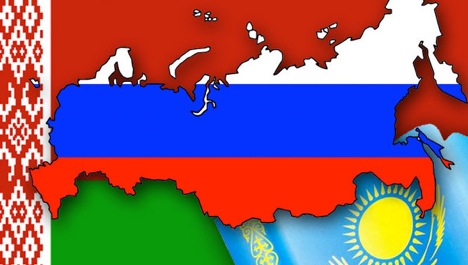 FTA with the Customs Union will mean preferential access for India's exports. Source: Press photo
An FTA with the Customs Union of Russia, Kazakhstan and Belarus will mean preferential access for India's exports. God willing, it will do a world of good for trade with Russia.
The talks are due to commence in New Delhi this week for the negotiation of a 'free-trade agreement' between India and the Customs Union of Russia, Kazakhstan and Belarus. The chairman of the Board of the Eurasian Economic Commission's Viktor Borisovich Khristenko who arrives in Delhi on Tuesday is coming via Hanoi where he kick started similar FTA talks with Vietnam. A long road stretches ahead for India and its Customs Union partners.
The talks in Hanoi have gone well according to reports. The proposed FTA between the Customs Union and Vietnam will cover not only trade in goods and services but also investments and "other forms of cooperation that shape the infrastructure of strategic relations," as Khristenko put it.
The Customs Union's agreement with Vietnam will be a trendsetter. Russia is particularly interested in large state infrastructure projects. A tricky question will be the exports to the Customs Union by Vietnam-based ventures of third parties such as Japan, South Korea or other ASEAN countries. Vietnam is a great 'globaliser'.
Vietnam is keen to participate in the development of Siberia and Russian Far East, where it could become a strong competitor for India. Russia-Vietnam ties are developing dynamically. A sense of direction in the strategic partnership is manifestly boosting ties in fields such as energy and military cooperation. Russian Navy is back in the Cam Ranh Bay naval base – just as the Pentagon got a wrong notion that Vietnam was courting it.
This week's talks in Delhi will inevitably focus attention on India-Russia trade. The Indian exports to Russia are on a roller coaster, swinging wildly between troughs and peaks but all within a ridiculously low threshold of around $2-3 billion, according to the latest Indian figures.
Thus, when our exports increase by $657 million, it becomes an impressive "year-on-year growth rate of 32 percent" – and good enough to open the cork of the champagne bottle. However, a little bit of homework will show that the total exports we are celebrating are still a paltry $2.79 billion – to a hugely attractive market like Russia!
To be sure, an FTA with the Customs Union will mean preferential access for India's exports. God willing, it will do a world of good for the trade with Russia. I say 'God willing', because the 2-decade old problem of access route still remains to be resolved.
The Iranians first told us about the potential of the North-South Corridor to connect India with Eurasia in the late 1980s. Yet we still keep talking about the "Iranian port of Chah-Bahar, which will further shorten the distance to Kazakhstan and even Russia, via Semipalatinsk." (Actually, this is an insufficient understanding of geography, because Iran can offer not one but three access routes via Chah-Bahar to the Eurasian space – via Afghanistan, via Turkmenistan and via Azerbaijan; that is, if one were to deliberately exclude a Pakistan-Iran-Turkey route.)
So, where lies the problem? One thing is the notorious Indian bureaucratic inertia. Suddenly, when the Chinese arrive in Gwadar, we shake ourselves up and begin to ponder all over again about Chah-Bahar. Or else, we are in deep hibernation, which can last as long as two decades.
The second point is that the 'big picture' is lacking in India's regional strategies. Or else, India would not have neglected the relations with Russia and allowed them to atrophy to this extent through the period since 2000 when Moscow recalibrated its foreign-policy priorities.
Or else, India would not have conceded to the American Embassy in Delhi the veto power to interfere with Iran's trade with Indian corporate houses.
Or else, India would not have allowed the 39-year old Iran-o-Hind Shipping Company, a rare India-Iranian shipping venture, which is critically needed to ply between Indian ports and Chah-Bahar, to be wound up just like that at this very defining moment in the geopolitics of our region.
Pray, sans Iran-o-Shipping Company who will take our exporters' merchandise from Mumbai to Chah-Bahar? Dhows from Dubai?
The short point is that Indian officials should get out of the habit of spinning yarns and instead do something to make the transit route through Iran to the Eurasian region work. The ground reality is that there is so much happening around Russia's "return" to the world stage as a great power during the past decade – the Eurasian Union project is a facet of it – and we seem unable or unwilling to tap into it despite the vast reservoir of mutual goodwill between the two countries.
All rights reserved by Rossiyskaya Gazeta.