Travelling to Moscow? Beware of Air India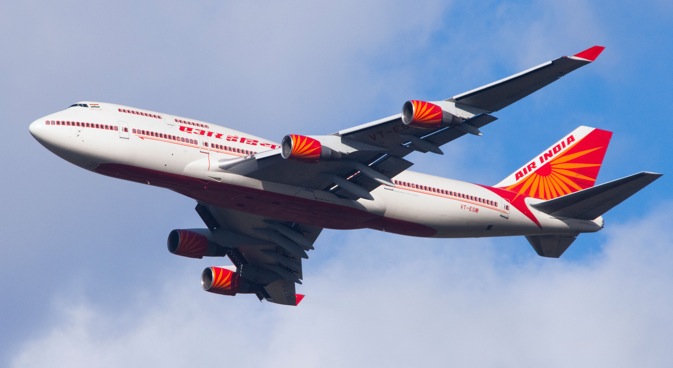 Errors in the system have left many Indian fliers with Air India tickets stranded in Moscow. Source: Alamy/Legion Media
In what seems like a regular occurrence, a code-share Air India confirmed ticket was not accepted by Aeroflot at the Sheremetyevo airport.
Enough ink has been spilt over the last two decades about the inefficiency of India's national carrier, Air India. While I generally don't fly the airline, the prices on the company's website for a Mumbai-Moscow ticket were too tempting to resist. When you consider the fact that Aeroflot, the Russian national carrier stopped flying to India's financial capital years ago a trip from the city to Moscow can be rather expensive.
Air India has a code-share agreement with Aeroflot on the Delhi-Moscow sector. So, they issue Mumbai-Moscow tickets from their website. While flying into Moscow earlier this month, I had no problem whatsoever and thought it was convenient to take a late Mumbai-Delhi flight and then the Moscow connection. Yesterday in Moscow, however, I was in for a serious and rude shock. When I went to the Aeroflot check-in counter, I was told that there was no reservation in my name.
I was told by the person at the counter to check with the staff at Aeroflot Sheremetyevo ticket office. They asked me to go to the Air India office upstairs and sort out this matter. The problem is that there is no Air India office in the airport and according to the information bureau, there hasn't been one for several years. I was told by the Aeroflot ticketing office that I had 2 choices: buy a 1-way economy ticket for 17,000 roubles (almost $600) or stay back and enjoy the Moscow weather. Having no choice, I paid the "extortion" amount and got on board the flight.
In Delhi, Air India staff insisted that my ticket was fine and that Aeroflot was at fault. The employees of the Russian airline in Delhi were far more polite than their counterparts in Moscow, but all they could tell me was to send them an email on the issue. As of this moment, I have sent emails to both Air India and Aeroflot and not received a reply from either.
The simple moral of the story: When flying to Moscow via Delhi, buy your tickets directly from Aeroflot. If you're connecting from another Indian city, buy a domestic ticket separately. Anyway, an Air India ticket to Moscow via Delhi doesn't ensure that your bags get checked in all the way to the Russian capital from your point of origin. I was fortunate enough to have a credit card to pay for the one-way ticket back to India, but I feel sorry for the countless others who face this problem. I was told yesterday by the Moscow Aeroflot staff that there were at least 3 others who had a similar problem and that it is a daily affair.
A travel agent friend of mine, who advised me to take Air India to consumer court, told me that the airline probably exceeded its quota on the flight and didn't inform Aeroflot. Where the real blame lies, no one knows at the moment.
If any of you reading this column has encountered a similar problem, please email me at A.kamalakaran@rbth.ru.
All rights reserved by Rossiyskaya Gazeta.