Ostrovok.ru cuts a third of its staff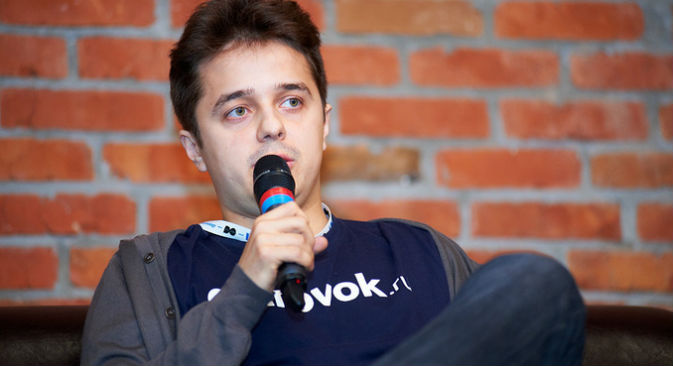 Serge Fauget (on the photo) made an impressive decision to cut a third of company's stuff to make it more effective (Source: digitaloctober.com)
Serge Faguet, the company's co-founder, says making the company more profitable will attract investments to help it become the most recognized online travel brand in Russia.
Strategymoves
The most famous Russian travel start-up Ostrovok.ru announced the cut of a third of its staff. "The reason is that we want to make the company profitable," explained Serge Faguet, in a corporate blog post published on June 17. "In 2013, Ostrovok's brand visibility reached 20 percent… As a next step, making the company profitable will help us attract significant additional investments to create the most recognizable online travel brand in Russia."
As compensation, former employees will receive salary for 3 months, medical insurance and a vesting of options. Faguet explained the announcement was made to help those previously employed by the company: "Our priority now is to help our colleagues and friends to find new jobs; that's why we have decided to speak publicly and attract attention."
Read more on East-West Digital News

Investments
Visual specializing start-up Cortica announced the investment of $6.4 million in Series B funding. The deal was participated in by Horizons Ventures (the firm which manages investments for Hong Kong business magnate Li Ka-shing), Russian online giant Mail.ru Group and other angel investors. In total Cortica has now raised $18 million. Russian sources report Mail.Ru Group invested $1.5 million in the project and is going to introduce new technology in all its services after the launch of my.com. "The goal now is to distribute Cortica technology across multiple partners, whether those are leading publishers, leading manufacturers of devices, and so on," Raichelgauz said. Partnership with Mail.Ru Group, which has nearly 80 million daily views, can help Cortica progress toward that goal.
The company developed its own technology for automatic image recognition in photos and video, a tool which can seriously increase the effectiveness of online advertising. The technology, called Image2Text, is able to recognize objects in the image. For example, presented with a photo of Champ de Mars, Image2Text would be able to recognize the Eiffel Tower; having put a name to the image, it could then offer the user to read an article about the history of the tower, show an ad for cheap flights to Paris or a video with a panorama of the city.
Previous posts:
Russia to support local IT companies on state level
In Moscow, DEMO Europe searches for a new star on the Russian start-up scene
Read more about Russian start-ups
All rights reserved by Rossiyskaya Gazeta.