Creativity in the cloud and traps of Russian malware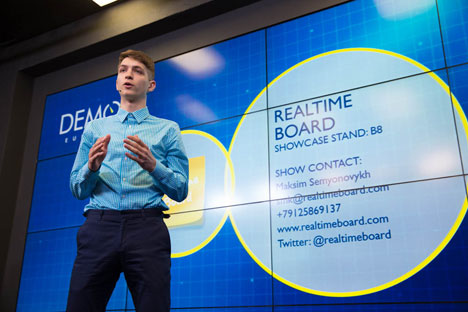 Realtimeboard, a Russian cloud-based collaboration start-up. Source: digital october
Russian start-up Realtimeboard visualize collaboration on-line, two travel startups begin a promising new journey together, and the dangers of Russian malware are exposed in Las Vegas.
Catching the DealAngel
Russian travel start-up OneTwoTrip has acquired hotel price comparison site DealAngel. Although precise details of the acquisition have not been disclosed, Steve O'Hear from Techcrunch thinks the deal could benefit both projects.
Read more on Techcrunch.
Realtime in the cloud
Cloudtweaks.com features Realtimeboard, a Russian cloud-based collaboration start-up.
Earlier in June RBTH published a wide review of the project. If you are interested in how to visualize a real-time collaboration, you strongly encourage to read our exclusive report in our Russian Start-ups section.
Beware of your phone
Fox Business published a detailed article about Russian mobile malware. The same topic was also discussed on Mashable. The topic became popular after the results of a research carried out by mobile security provider Lookout was released last Friday at the DEFCON 21 hacking conference in Las Vegas.
"The mobile malware trade in Russia is highly organized and profitable. They leverage a large and highly motivated workforce of affiliates, who earn a share of the profit by marketing and distributing the malware."- Fox Business quotes Lookout's senior research and response engineer Ryan Smith.
The full report is available on the Lookout's official page.
All rights reserved by Rossiyskaya Gazeta.