Coping with China's 'win-win' strategy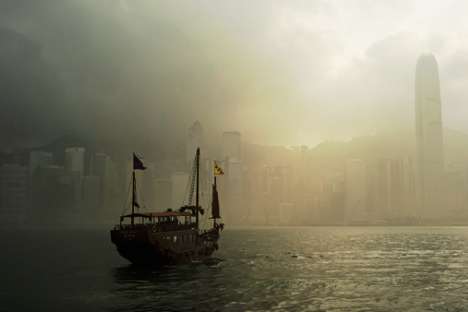 China's policies toward Central Asia have been phenomenally successful. Source: Corbis / Fotosa.ru
The lack of an access route, coupled with India's zero-sum mentality vis-à-vis China, stifles New Delhi's diplomacy in Central Asia.
The India-China dialogue at the 'working level' added a new vector with the foreign-ministry level meeting in Beijing on Monday regarding Central Asia. The Indian officials told the media that they hoped to learn from China's experience of making "deep inroads" in Central Asia.
Indeed, China's policies toward Central Asia have been phenomenally successful. After having cleared the debris of Soviet history, Beijing held the Russian hand within the Shanghai Cooperation Organization [SCO], which enabled it to tap into Moscow's vast reservoir of regional influence, and once that too was successfully achieved, China's mutually beneficial bilateral cooperation with the five 'Stans' began surging. China has lately shifted gear to co-opt the United States' New Silk Road vision of creating trade, transport and telecommunications connections across Eurasia.
The 'three evils' of extremism, terrorism and separatism motivated Beijing to take a holistic view that the development of the backward Xinjiang region is best achieved by connecting it with the Central Asian market and its resources and by achieving stability and political control over the restive western region through investment and economic growth – through a 'win-win' strategy.
The Chinese railway projects in Central Asia are poised to not only knit the mega continent together but also forge what Beijing refers to as the New Eurasian Land Bridge that connects China with Western Europe. The US' New Silk Road concept had a pronounced animus against China and focused on northeast-southwest links that integrated Afghanistan with its Central and South Asian regions. But instead of confronting the US challenge to its growing influence in Central Asia, China blithely turned the New Silk Road concept around as an 'all-roads-lead-to-Urumqi' strategy riveted on an overwhelmingly east-west basis (which also, by the way, meshes well with the broader Western interests in 'Inner Asia'.) The proposed 'Karakorum Corridor' and Gwadar port ensure that Beijing takes over the US' New Silk Road vision.
In comparison, India's Central Asian diplomacy has remained largely bereft of intellectual content. Delhi had all the goodwill accumulated through the Soviet period and Russia regarded India as its preferred partner country in Central Asia, but it nonetheless failed to build on those factors of advantage. The point is, India's Central Asia policy is heavily laden with geopolitics. Suffice to say, Delhi has tied itself in knots by allowing the spirit of rivalry with China to condition its thinking. The RIC [Russia-India-China] framework virtually remains dormant.
China, on the contrary, worked its way around the incipient rivalries with the US and ended up adopting the US' New Silk Road to serve its national priorities and needs, while at the same time taking care not to tread on Russian sensitivities. The 'win-win' doctrine helps China to advance its core interests in Central Asia.
India overlooks that an effective Central Asia policy is ultimately dependent on the dynamics of its relations with Pakistan and Iran. The Indian pundits remain adamant that a dialogue with Pakistan can only take place on Delhi's terms. The ties with Iran have become hostage to the US-Iranian standoff. The lack of an access route, coupled with India's zero-sum mentality vis-à-vis China, stifles Indian diplomacy in Central Asia.
India needs to learn from China's 'win-win' strategy. The commissioning of the $500 million container terminal in Colombo Port last week, handled by Chinese companies on BOT basis, should come as an eye opener. Indeed, the prestigious project enhances Beijing's overall political influence in Sri Lanka, apart from providing a hub for its maritime traffic in the Indian Ocean. Interestingly, however, Beijing has no heartburn insofar as the new container terminal that allows mega ships to dock for the first time in a South Asian port also will be a boon to the Indian exporters who hitherto sent their goods all the way to Singapore or Dubai for transshipment to the western market.
Put differently, a Chinese project in Sri Lanka, which our pundits viewed through the geopolitical prism in zero-sum terms, is turning out to be a 'win-win' project for China, Sri Lanka and India. Similar 'win-win' projects are going to multiply in other South Asian countries as well and will pose a big challenge to Indian diplomacy.
All rights reserved by Rossiyskaya Gazeta.