From Enisey river to Alexey Navalny: Politically engaged landscape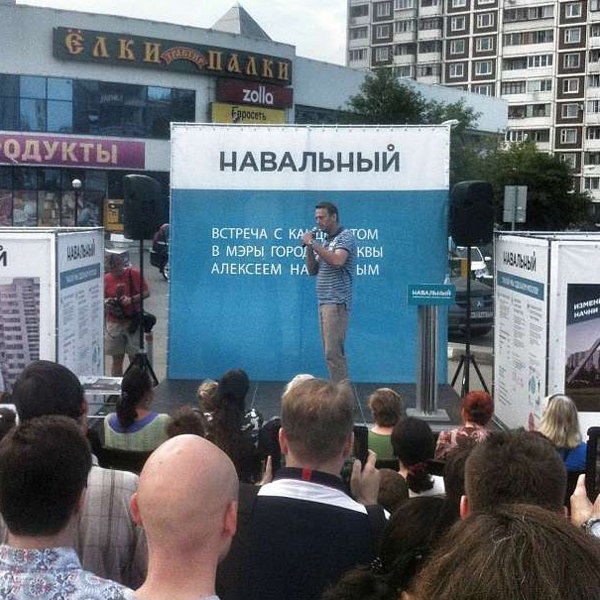 Sunday. You go out for bread in the day time and there's the opposition leader shaking things up at the entrance to the shopping mall. You unwittingly remember that Russia is a democracy and the Moscow mayoral elections are coming up. But most of the people were standing in line to the store and not for some political slogans. Those interested in politics can find out more details about the elections on our site.
Pototsky Dan
Every person in the RBTH team has his/her own view of the Russian reality. We glance through it, scrutinize, feast our eyes upon it. Noisy cities, abandoned villages, cozy cafes, industrial ghettos, trendy spots and chubby cats... Discover the unusual, magnetic and mysterious side of Russia through the filter of RBTH!
All rights reserved by Rossiyskaya Gazeta.