The rain, the sun and Investment Forum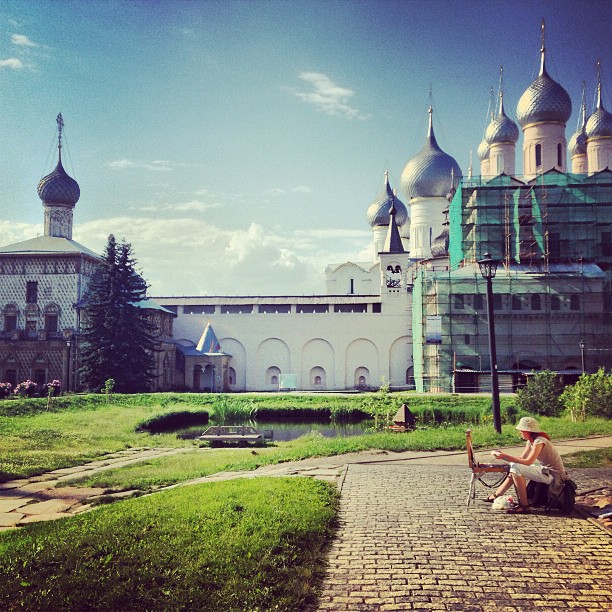 Sunday. The last day of a week is always reserved for a quiet rest. But don't be too lazy to take a short trip. It's Rostov's Kremlin in this snapshot – one of the brilliant architectural stars on the touristic Golden Ring route and one of the oldest Russian cities. It takes around 3 hours to get there by car from Moscow. And if you don't want to come back there is quite cheap hotel in the historical Kremlin area.
Ilya Krol
Every person in the RBTH team has his/her own view of the Russian reality. We glance through it, scrutinize, feast our eyes upon it. Noisy cities, abandoned villages, cozy cafes, industrial ghettos, trendy spots and chubby cats... Discover the unusual, magnetic and mysterious side of Russia through the filter of RBTH!
All rights reserved by Rossiyskaya Gazeta.