A summit with a difference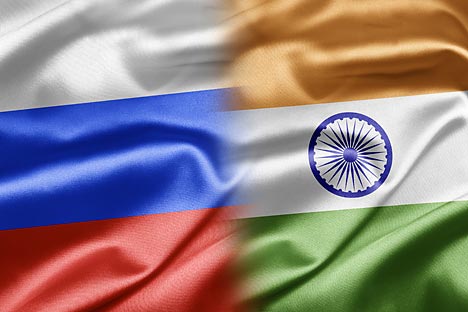 The upcoming talks between Manmohan Singh and Vladimir Putin need not be judged by the number of bilateral agreements to be inked, but by their very nature, which would be indicative of return of Russia in Indian foreign policy's focus.
Earlier this month, Russian Deputy Prime Minister Dmitry Rogozin announced that the 14th Indo-Russian summit is to be held on October 21, when Indian Prime Minister Dr Manmohan Singh is expected in Moscow for talks with President Vladimir Putin.

From the personal experience of covering all the incoming and outgoing summits of the leaders of the two countries since President Boris Yeltsin's historic visit to India in 1993, first by a post-Soviet Russian leader, I take the liberty of qualifying the forthcoming top level India-Russia meet as the 'summit with a difference'.

The talks need not be judged by the number of bilateral agreements to be inked during the visit of the Indian Prime Minister, which could not be very large, but their very nature would be indicative of the return of Russia in Indian foreign policy's focus.

According to the media reports, substantiated by inputs from sources involved in the process of preparations for the summit, Moscow and New Delhi are expected to put behind the issue of Kudankulam NPP's unit III and IV to their mutual satisfaction. This would also signal the acknowledgment of Russia's audacity and gratitude for breaking the global blockade of India in civilian nuclear commerce, first when Soviet President Mikhail Gorbachev signed the deal in 1987 with Prime Minister Rajiv Gandhi and later in June 1998 President Boris Yeltsin revived it just a month after Indian nuclear tests by the government of Prime Minister Atal Behari Vajpayee.

That's why, cutting across the entire political spectrum, there is a consensus on thanking Russia for standing by India in its aspirations for developing nuclear energy, when many of its newly found 'friends' treated it as a nuclear pariah.

In recent years the India-Russia summits had been dogged by the issue of cost escalation and delays in the delivery of retrofitted and modernised 'Admiral Gorshkov' aircraft carrier. This issue seems to be finally over, the delivery of its 21st century reincarnation - INS Vikramaditya, has been finally scheduled for mid-November and Indian Defence Minister AK Antony is expected to personally visit Severodvinsk- based Sevmash shipyard to take the delivery of this mighty naval platform and force multiplier.

Multiple cutting-edge technological projects like the fifth generation fighter aircraft (FGFA) and multirole transport aircraft (MTA) for the armed forces, along the same lines as highly successful BrahMos JV, are 'just tip of the iceberg' of bilateral defence cooperation between India and Russia, sources claim.
No doubt, military-technical cooperation remains a 'pillar' of bilateral relations.

However, the trade and economic cooperation had been the weakest 'pillar' of the India-Russia cooperation. For the first time New Delhi adopted a more focused approach this time ahead of the summit to really fortify this 'pillar'. Since June, Commerce and Industry Minister Anand Sharma twice visited Russia with large Indian business delegations, first for the St. Petersburg International Economic Forum and in September for the 7th India-Russia Trade and Economic Forum, which identified a number of concrete projects.

This issue was further advanced during External Affairs Minister Salman Khurshid's October talks in Moscow with his Russian counterparts - co-chairman of India-Russia Intergovernmental Commission on Trade and Economic Cooperation (IRIGC-TEC)- Deputy Prime Minister Dmitry Rogozin and Foreign Minister Sergei Lavrov.

It has to be noted that under the stewardship of Salman Khurshid the Indian foreign policy is trying to get rid of the impression of India becoming a 'US client state' and drifting away from Russia.

When asked 'point blank' on this issue by a reporter at a joint news conference with Russian Foreign Minister Sergei Lavrov, Salman Khurshid sharply responded: "There is no reason to think that this [India-Russia] time-tested historic relationship, which we consider intrinsically valuable and wonderful, may be undermined by anything that can happen in the world."

"We share confidence in each other, we share aspirations and we share, therefore, a destiny. There is no reason to feel that we may drift apart," he went on to ally fears often voiced in the Russian media.

Not only this, Khurshid underscored that many personalities, who have contributed in making India, what it is today, had 'Soviet, Russian educational background.'

One final note to this 'difference' rhapsody: Although, diplomats and political leaders regularly dealing with their Russian counterparts did always realize the inherent strength and potential of Russia, but most of the Indian bureaucracy and analysts viewed it as a declining second rate power. This did have impact on the speed of moving of Moscow files in the corridors of power in New Delhi and general impression about the country.

But President Vladimir Putin's stiff resistance to the US unilateral strikes on Syria and his plan for chemical disarmament of Damascus, overnight ended the unipolar world order and plummeted Russia back to the international stage as a power capable of taking on the United States of America.

This changed reality should have a positive impact on the perception of Russia in New Delhi and generate an atmosphere of genuine appreciation of Moscow's role in making India a great power.
All rights reserved by Rossiyskaya Gazeta.