The joy of travelling platskart on a Russian train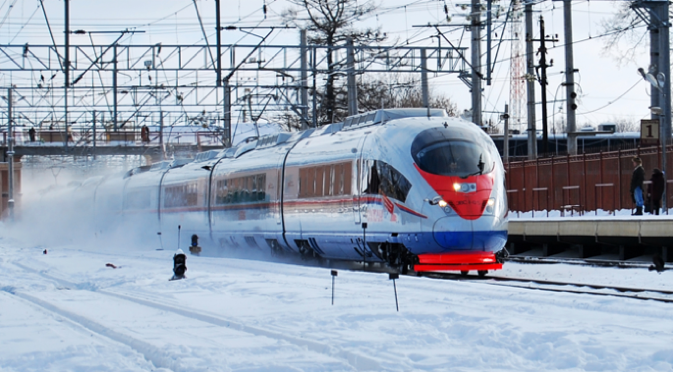 A platskart journey is a real window into the real Russia. Source: RIA Novosti / Sergey Memontov
If JSC Russian Railways has its way, the most basic and economic form of train travel will become a thing of the past. This would signal the end of an era in railway travel in the country.
It's a real shame that the Russian railway authorities are leaning towards pulling the plug on platskart wagons ahead of the 2018 FIFA World Cup. The inexpensive and open carriages are by far the best way to see the "real Russia," since common people from smaller regions take long journeys across the country in platskart.
I became an accidental fan of these wagons while travelling on the Trans-Siberian railway for the first time in 2003. It was summer and the coupes were all booked from Irkutsk to Moscow and we were forced to move down to "cattle class" as one of our Russian friends put it. The presence of a visible foreigner made the co-passengers curious and the ability to respond to questions in Russian won many a heart. Since the Trans-Siberian landmass is spread out over thousands of kilometres and journeys can take up to a week or even longer, circumstances dictate that one socialises with strangers. This particular train ride from Irkutsk to the capital took 4 days and within that time I had heard enough stories to write a book.
The first person to talk to us was a war veteran who was moving to Moscow to live with his son after his wife passed away. 'Ded (grandfather) Vasya' insisted that we start off the journey with a shot of vodka, which went on as the train moved west. Within 2 days, we saw some rare pics of Irkutsk in the early-1950s. He showed us everything from his wedding pictures to photos taken at his wife's funeral.
The wagon felt packed and for some reason the air-conditioning wasn't working. When I dared to say out loud that it was hot and stuffy in the train, a co-passenger responded with a "just like in India." Ruslan observed me for a day and was looking for some sort of ice-breaker to start a conversation. My complaint about the stuffiness of the wagon was the perfect opportunity. The young man happened to be a conscript heading off to Yaroslavl to serve in the army. He was with a group of fellow recruits who were curious to know about my "exotic" country and invited me for a vodka party near their births. It wouldn't have been wise to offend a group of people who were deemed fit for army service and I quite enjoyed being "one of the guys," over the next few days. My affiliation with the group also provided an extra safety cushion.
All the random friendships with complete strangers had me convinced that a ride in a private coupe stripped me of the joy of having some serious, meaningful and philosophical conversations. Vodka has a special way of turning some rather common people into intellectuals in a matter of minutes. On the 4-day train to Moscow, I managed to learn a lot about the mysteries of the universe, the depth of Russian literature and why the country neither belongs in Europe nor Asia.
There were also those people who wanted to take photographs with me. Most of those who asked looked harmless and many a time, parents asked me to pose with their children. At one station, a "mean-looking" policeman approached me and I was sure that he wanted to check my documents and tell me that I had done something illegal. "Young man, where are you from?" When I said India, he told me that the train would reach the next stop in 30 minutes and that his family was waiting for him on the platform. He wanted them to see an "Indian in real life." I gladly agreed to meet his family members, who seemed to be a bit shy, but happy none the less. Ten years later, I wonder what happened to those pictures. In this age of digital photography, would these people still have those photos from that train ride?
Train journeys are generally safe in Russia, but being in the platskart is more or less a guarantee of safety thanks to numbers. It's also an opportunity to people-watch. A friend who travelled on a 6-day ride in a platskart wagon compared the experience to watching a non-stop Russian film. The poor man didn't speak too much Russian and didn't have the luxury of subtitles but still enjoyed his "film." Of course, even a Muscovite, let alone a foreigner, can get a bit of a cultural shock when heading on a platskart journey across the country. Imagine seeing a group of grandmothers changing into their night clothes in complete public view!
Let's hope that the Russian railway authorities keep the platskart for old times' sake. The wagons are a part of the country's history and cultural heritage and there should at least be some trains with the "common man's option" so that younger generations can see how the masses travelled at one time.
All rights reserved by Rossiyskaya Gazeta.