Public Editor: Snowden's anniversary, ban on cursing and porn analysis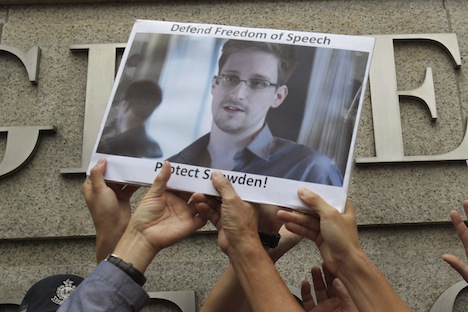 What has changed since the American whistleblower landed in Moscow? Source: Reuters
This week, RBTH fans debated Edward Snowden, Russia's new law banning swear words and missed out on a great story about the job of a porn analyst.
This week marked a year since Edward Snowden arrived in Russia, and the anniversary was marked by news that he had applied to extend his stay. Our story about Snowden's Russian year was one of the most shared and most commented-on stories on our site this week.
However, on Facebook, the comments were directed not at Snowden himself, but the extent to which Americans and Russians dislike each other.


This is unfortunate because the question of what, if anything, Snowden has accomplished during his year in Russia is an interesting one. This theme is discussed in the text, with some experts saying that Snowden has become a cultural icon while others say that he has done nothing during his exile in Russia and will eventually be forgotten.
Those Russians whose feelings about Snowden cannot be expressed in language appropriate for a general-interest website will find it harder to share those opinions in the future. As of July 1, curse words are banned from tv, movies, concerts, literature and the press in Russia. RBTH Facebook fans discussed the initiative in fairly colorful language, but the discussion itself was substantive.


And finally this week, RBTH continued its occasional series taking a look at a day in the life of ordinary Russians by profiling Anna Larkina, who has the intriguing title of "porn analyst."
Larkina spends her days trolling the Internet for adult content that can be added to the list of Kaspersky Lab's Parental Control program. The story didn't take off with our readership, but it's worth highlighting not because the story itself is well-written and interesting. The theme could have been handled in a less professional way. Take a look!
All rights reserved by Rossiyskaya Gazeta.