RBTH readers react to food ban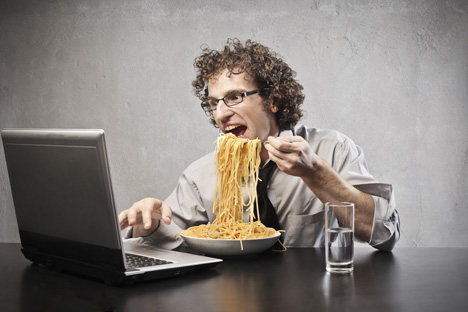 Source: Shutterstock / Legion Media
While some people thought the ban would have a positive effect on Russian agriculture, others were joking that there won't be any Italian wine in Italian restaurants...
On Wednesday, August 6, Russian President Vladimir Putin signed a decree banning or limiting for a period of one year the import to Russia of farm produce, raw ingredients and foodstuffs from countries that have imposed sanctions against Russia. The embargo, the full list of which was announced only on August 7, applies to entire categories of food from the EU, the U.S., Australia, Canada and Norway, and includes beef, pork, fruit and vegetables, poultry, fish, cheese, milk and dairy products.
The Russian press and internet reacted strongly to this decree yesterday. While some people thought the ban would have a positive effect on Russian agriculture, others were joking that there won't be any Italian wine in Italian restaurants and that popular sushi restaurants will fall on hard times.
Our readers were no exception, so we have collected the most interesting comments from the RBTH Facebook page, where a short post announcing the news generated more than 80 comments.
Many of the readers commented that the ban won't affect ordinary Russians because they have dachas, as Julia Agapova wrote:

Source: RBTH/Facebook.com
Others voiced a more negative (some might even say extremist) outlook, like Lev Mikhailov, who wrote:

Source: RBTH/Facebook.com
Many readers expressed the sentiment that they are tired of sanctions and tension between Russia and other countries, like Trevar Langlands who wrote: "It is disgusting if sanctions started by USA affect life of good ordinary Russian people… they did nothing to deserve sanctions that affect life...After years of difficult life with shortages, wars etc they should continue enjoy good life style of today as people in West."
Many people also referred back to the empty stalls of the 90s, when the Soviet economy crashed and people had to stand in long lines to obtain basic food. Several of those readers wondered if Russia needs to import food anyway since it's such a large territory with so many natural resources.
One of these was Elena Muromova, who is certain that the food embargo will be an impetus for Russian agriculture: "Importing food on such great scale was organized in the 1990-s to destroy Russian agriculture and make the country dependent. The local produce has had hard times," she said. "Now Russian agriculture will develop again and very quickly. If you are not sure, look at the map. Not only is Russia big, rich in resources but it also has an experience of isolation. And remarkable people indeed."
Meanwhile, David Bullock asks whether Russia needs to import food products from the EU, or "is this an 'if I buy your products, you buy mine' move of bi-lateral trade? OK not all the vast land of Russia his viable for agriculture but looking at the food producing areas there is quite a lot Russia does produce."
Overall, however, many seemed to believe Russia could be self-sufficient agriculturally and thought the move would be a greater punishment for the countries that imposed sanctions.
"Stephen Harper [the current Prime Minister of Canada] made agricultural provinces Manitoba, Alberta and Saskatchewan lose 580 mln dollars a year because Russia banned Canadian meat," says Yelena Kuchumova. "Russia will eat their own cows now more than pork. Or buying pork from China. Who wins? South America, Iran, China will be the major players now. From 28 EU countries fruits and chicken from USA has been banned. So, Russia will get oranges now from Egypt, not from Greece, and Spain."
All rights reserved by Rossiyskaya Gazeta.