[POST]Industrial Urals: Chusovoe, a village of artists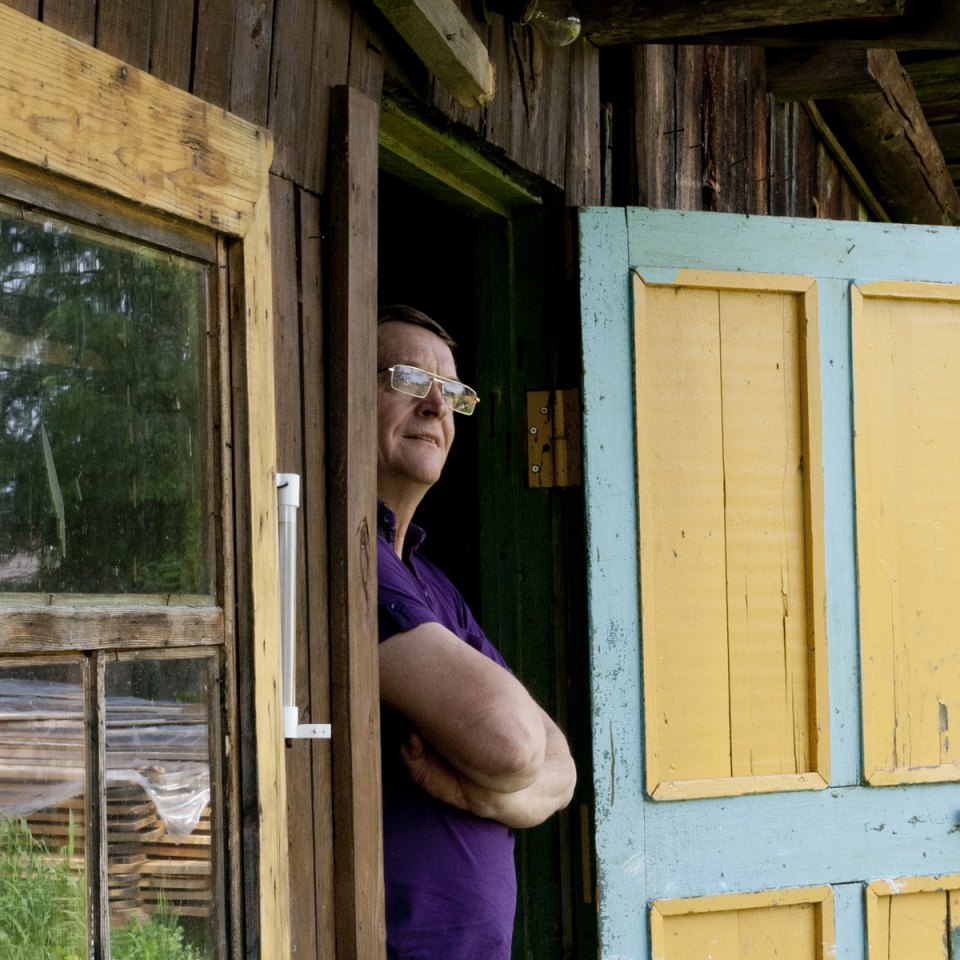 Alexander Miroshnikov (58), jeweler. In Chusovoe since 1989. "The nature in Chusovoe is jaw-dropping."
Sergey Poteryaev
The location is unique thanks to the great number of artists, jewelers, and other people from the world of fine arts.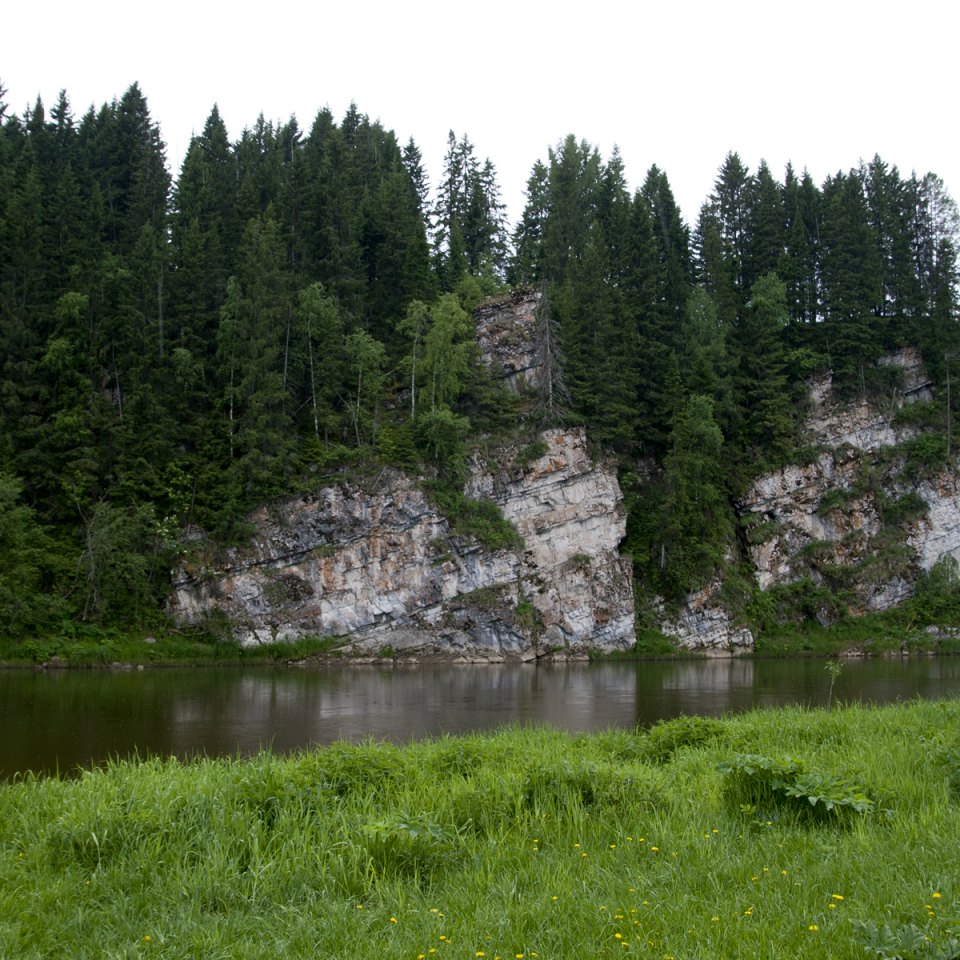 Chusovoe is located in Sverdlovsk Oblast, 130 km from Yekaterinburg, at the confluence of the Shaytanka and Chusovoy rivers.
Sergey Poteryaev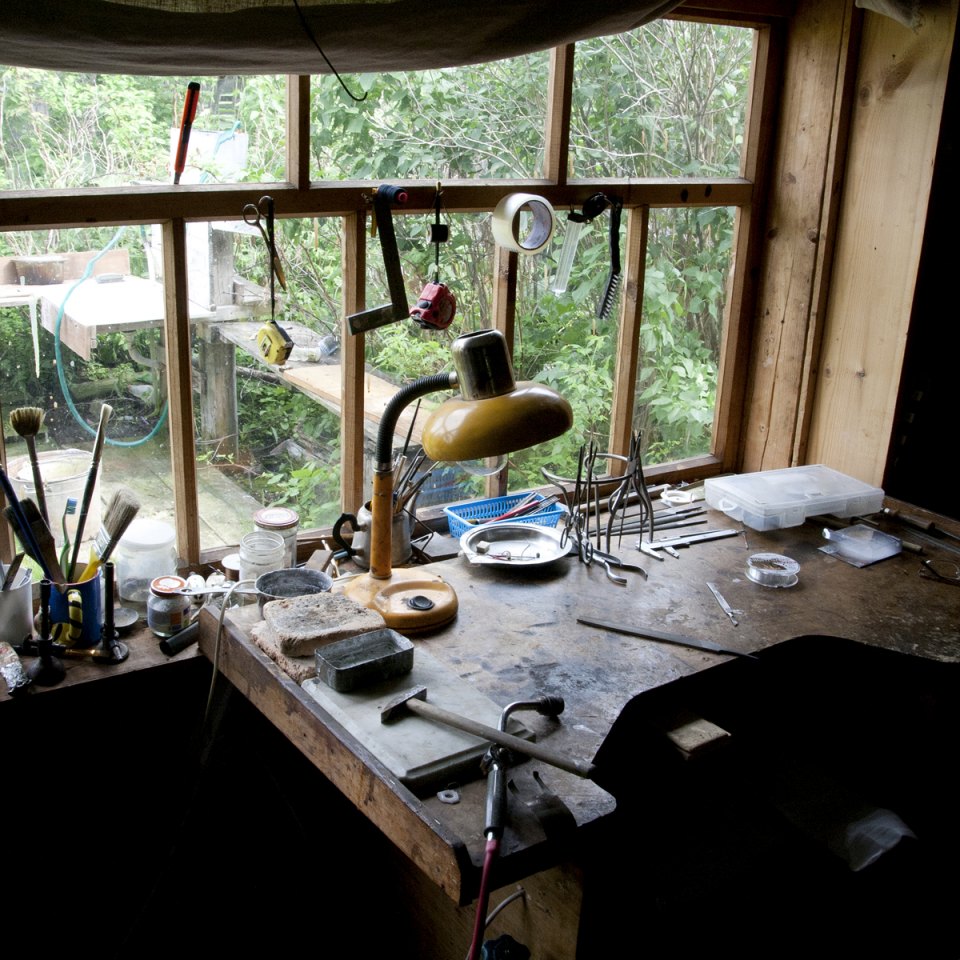 Chusovoe (formerly known Shaytansky Plant Shaytanka) was founded by Akinfy Demidov in 1727.
Sergey Poteryaev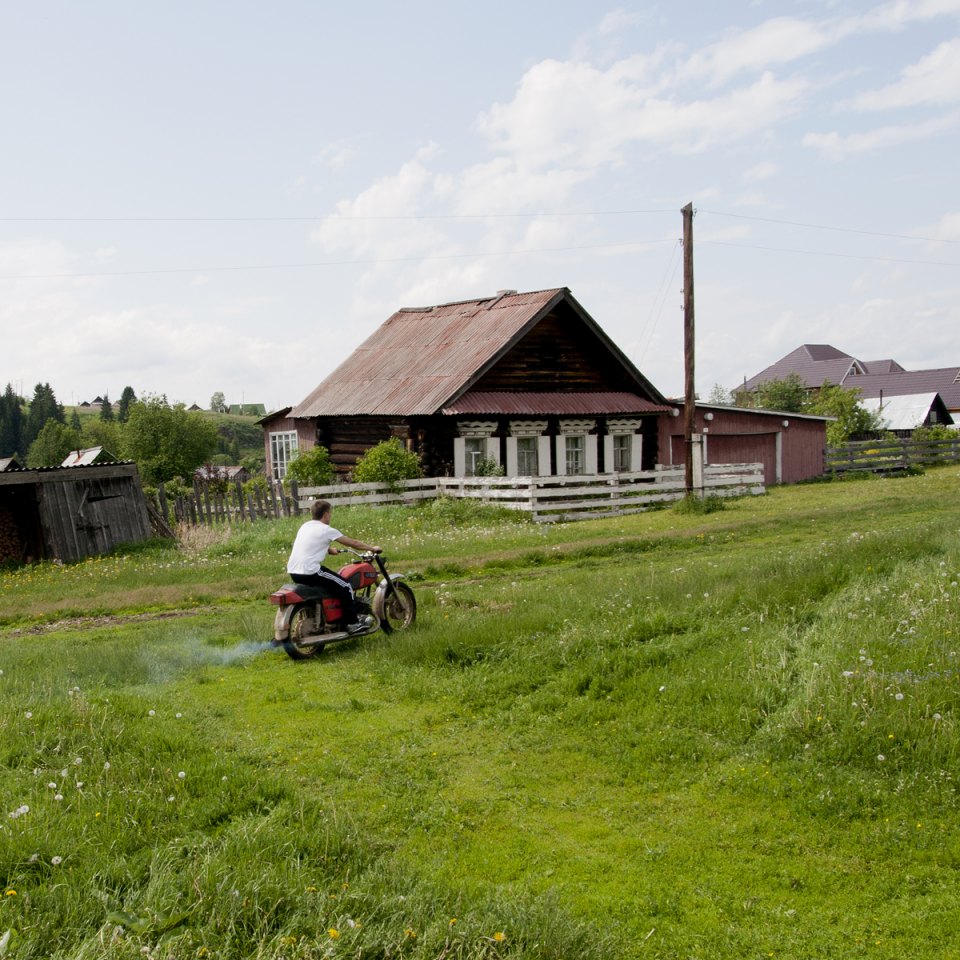 The location is unique thanks to the great number of artists, jewelers, and other people from the world of fine arts.
Sergey Poteryaev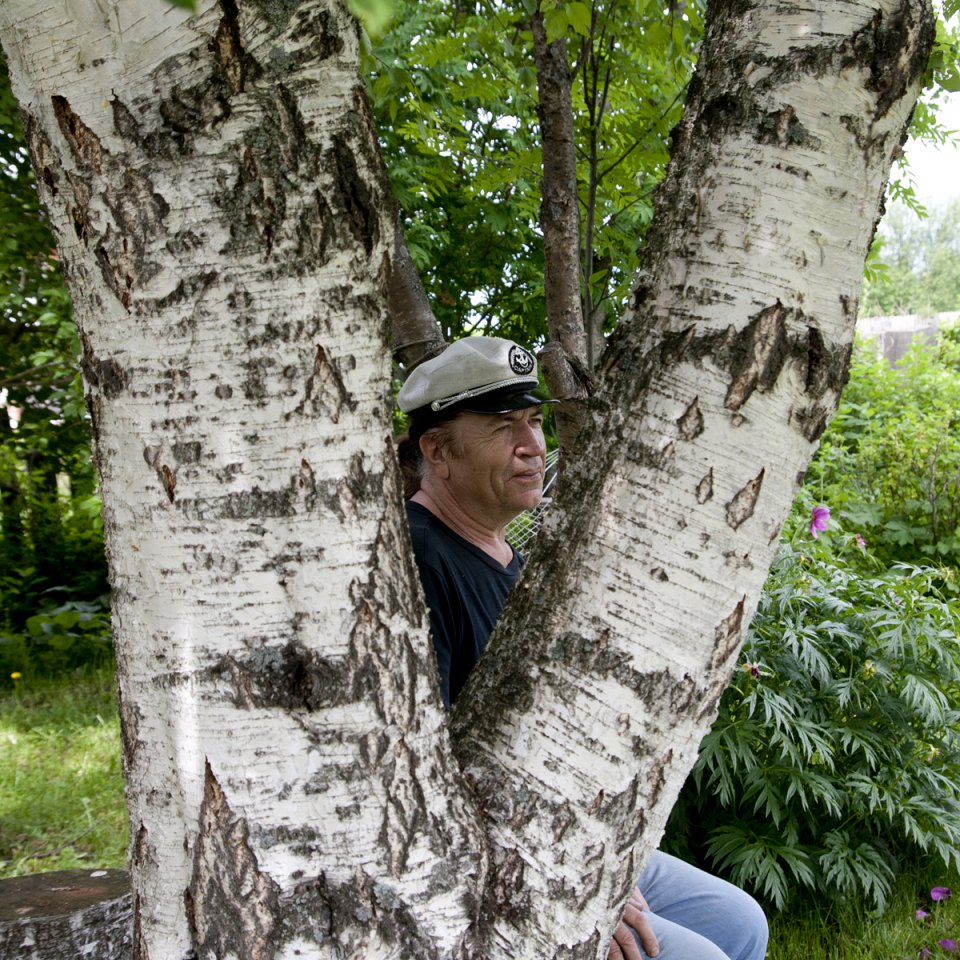 Boris Klotchkov (65), monumentalist artist. Here since 1980. "The main monument, planted 20 years ago, is the birch trees around the house."
Sergey Poteryaev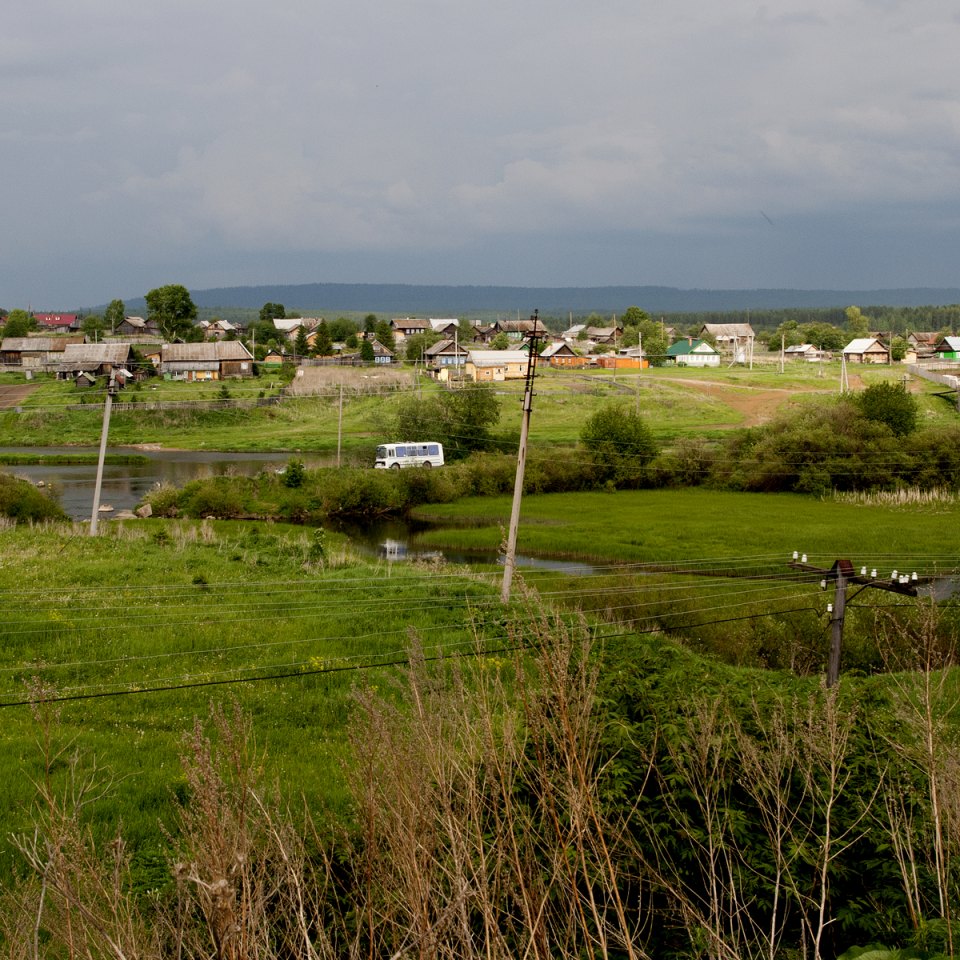 It all began about 40 years ago and is still going on. Residents estimate that the village is home to more than 40 houses, all inhabited by artistic types.
Sergey Poteryaev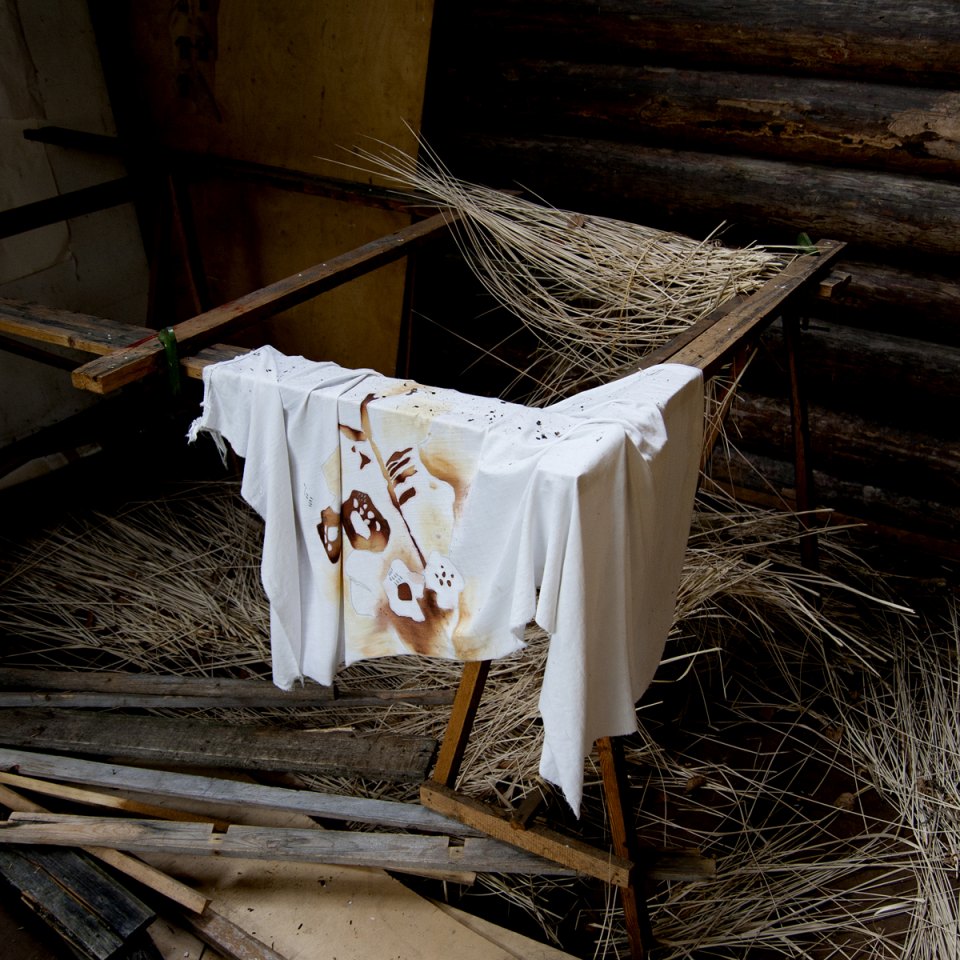 Buying property was not generally possible in the Soviet Union, but in the rare instances that it was, buyers also had to register it as their place of residence. But the Union of Russian Artists had an indulgence — members could buy a plot of land.
Sergey Poteryaev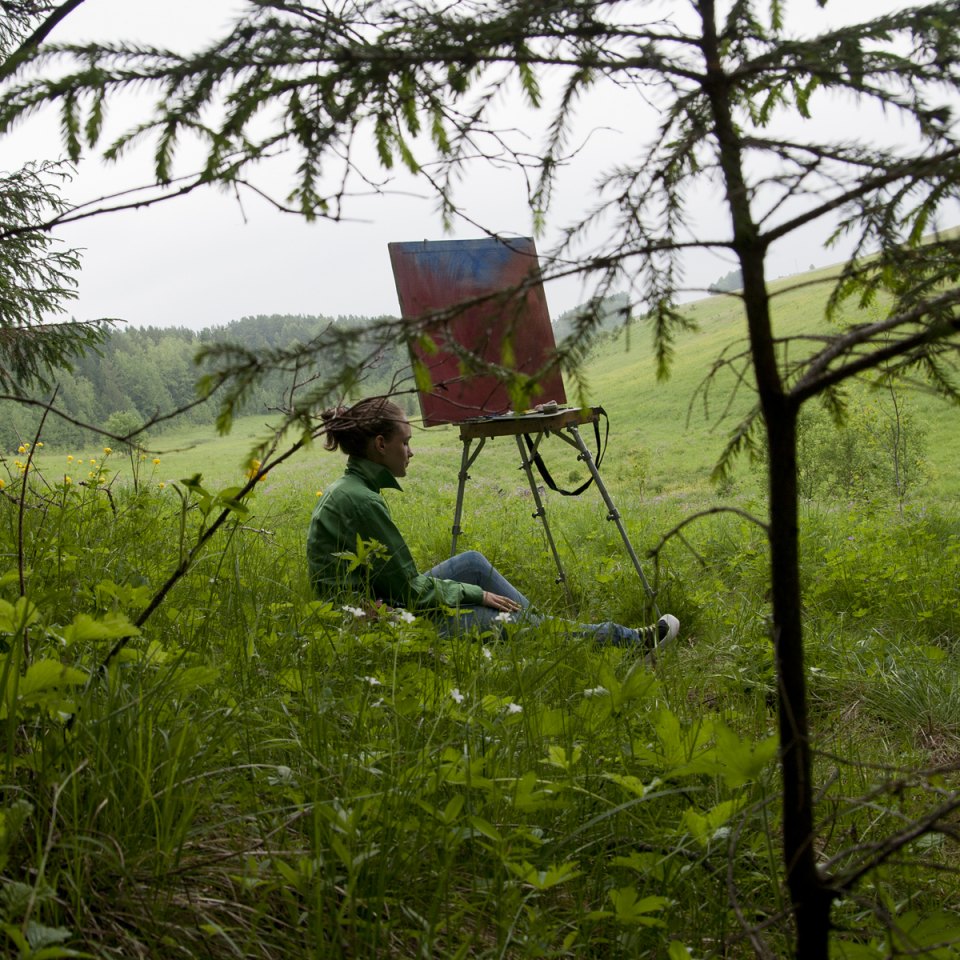 Irina Manerova (21), student of monumentalist art. "I came with my parents at age 11, and told them to buy a house here."
Sergey Poteryaev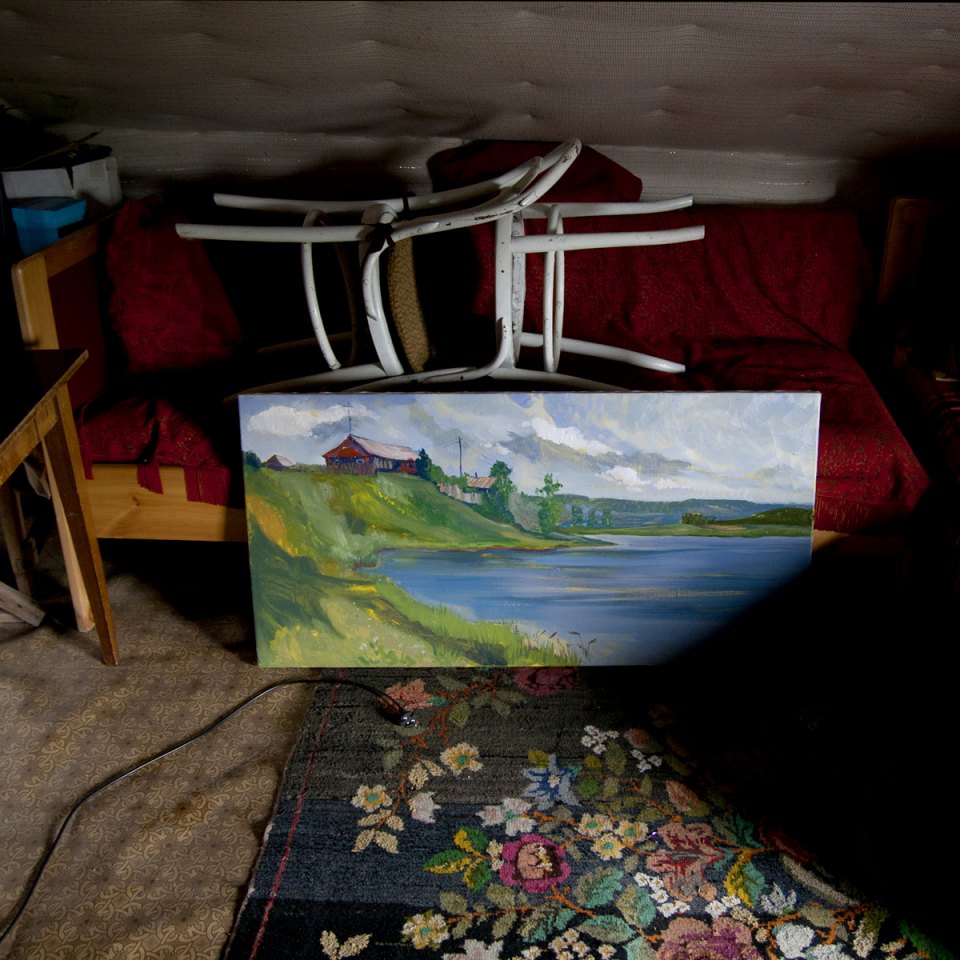 Few in Chusovoe actually produce works of art there. Most come to recharge their creative batteries and take a gulp of fresh air before heading back to the city, where work and exhibitions await.
Sergey Poteryaev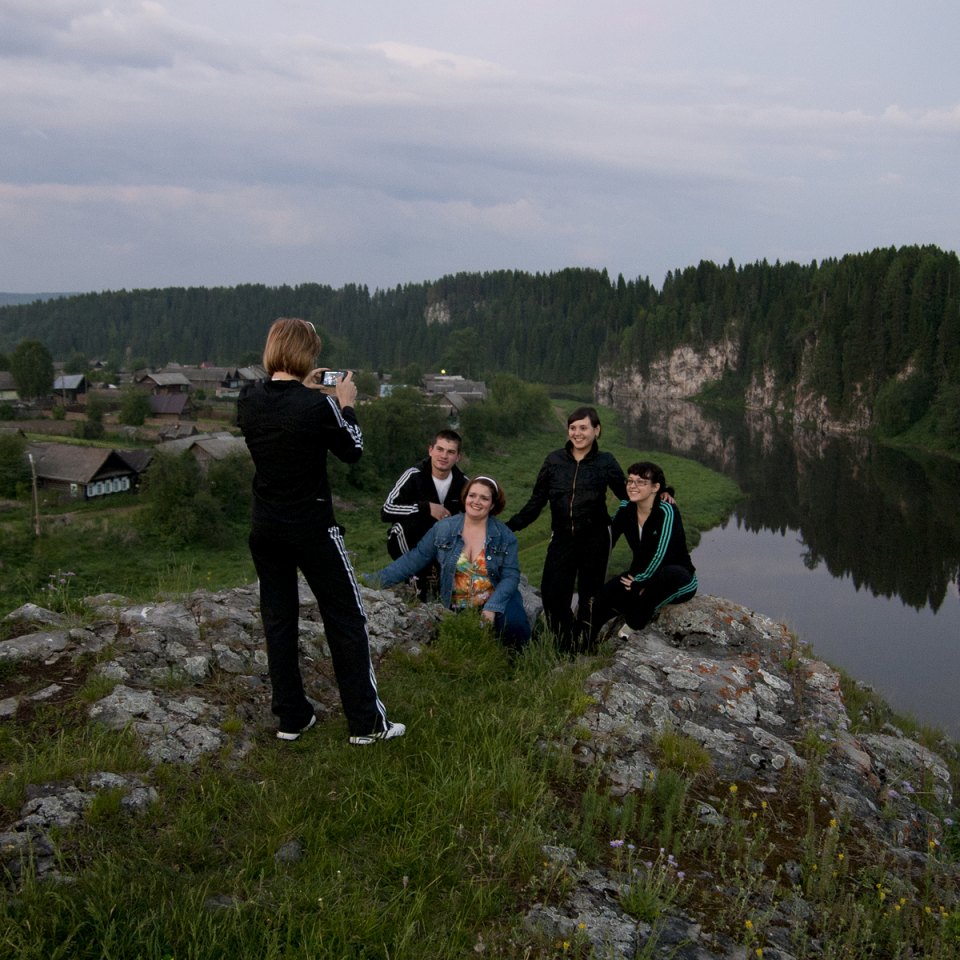 An interesting fact: the artists here are like missionaries, planting flowers and apple trees in the region.
Sergey Poteryaev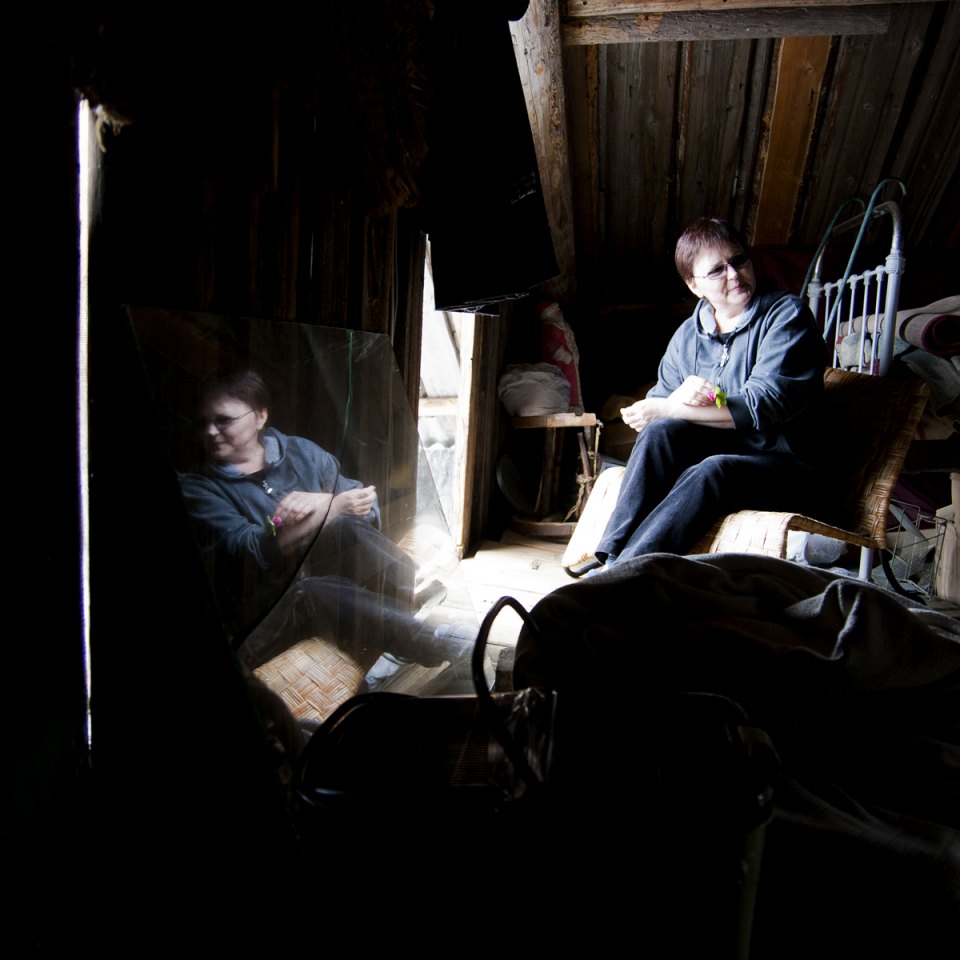 Elizaveta Manerova (52), decorative artist. Here for 10 years. "The range of colors influences your work. I take pictures for future use when creating a new piece."
Sergey Poteryaev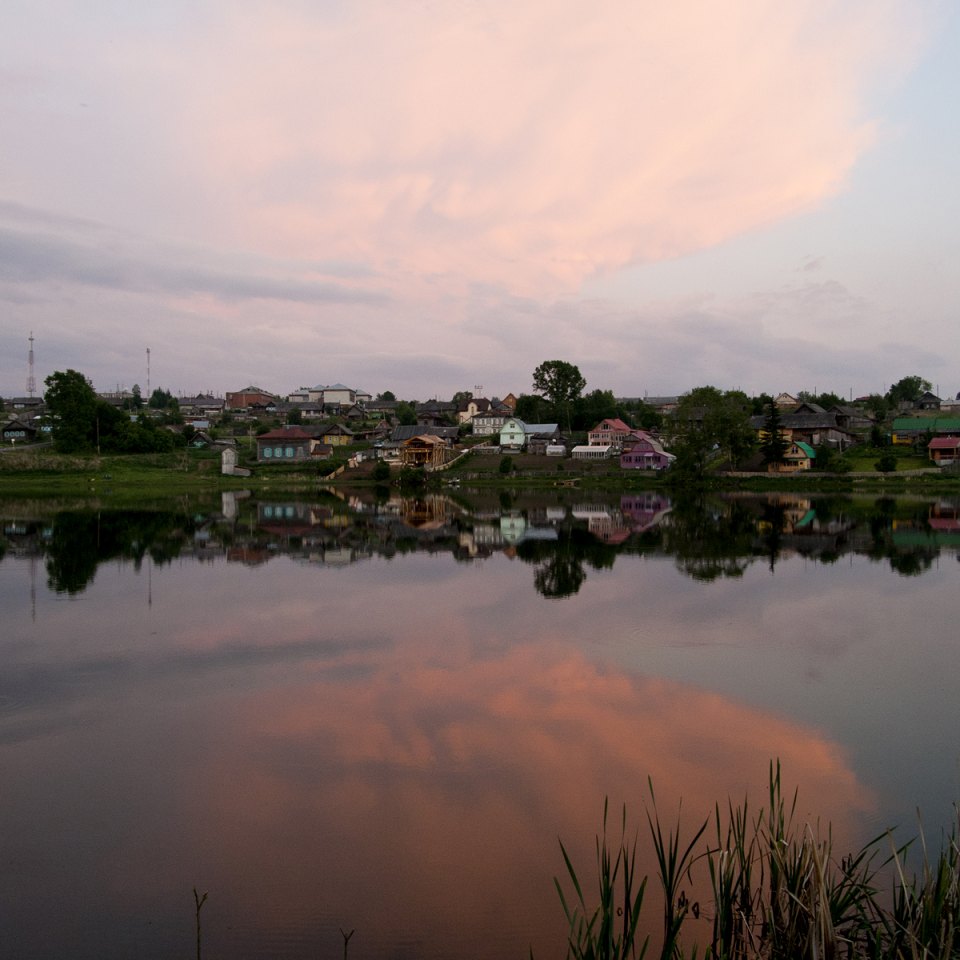 Like most Ural villages, it was built around a plant, on the banks of the Shaytanka river. Today no trace of the factory remains.
Sergey Poteryaev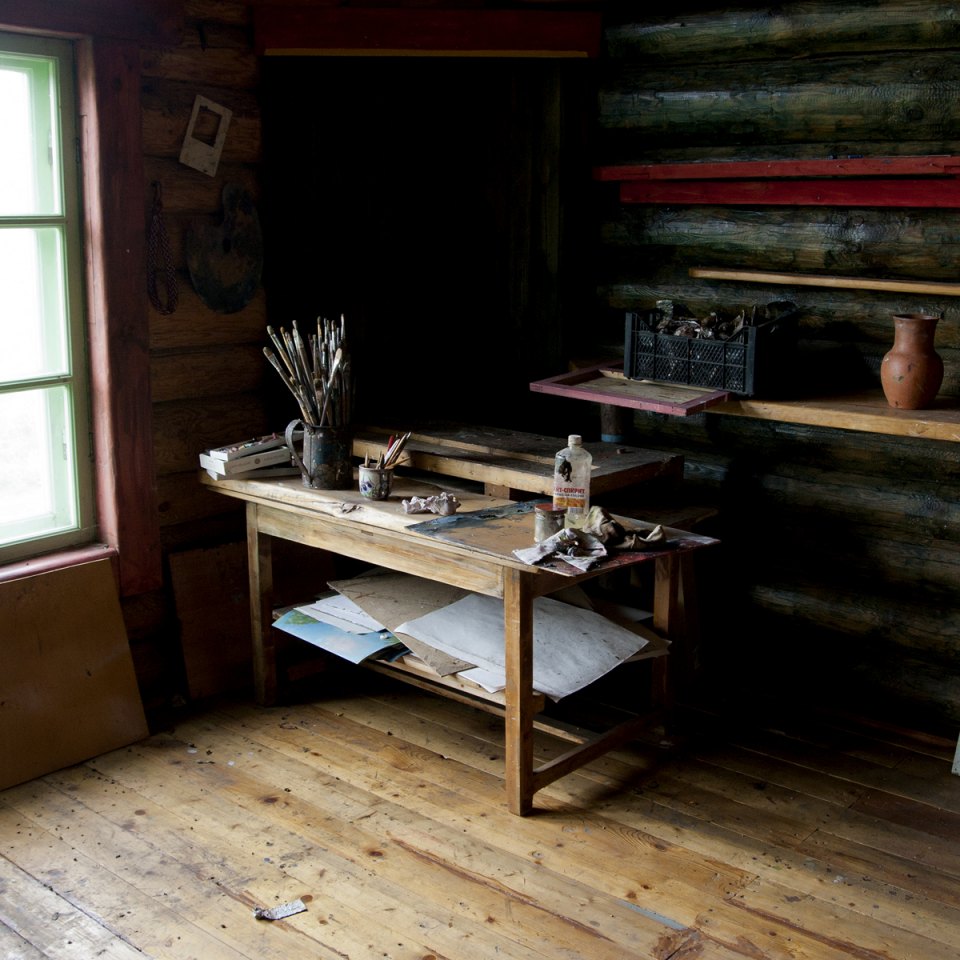 During the summer, the number of inhabitants of the village increased by 2 times, this is due to the fact that at this time comes a lot of people who live in their homes in the summer.
Sergey Poteryaev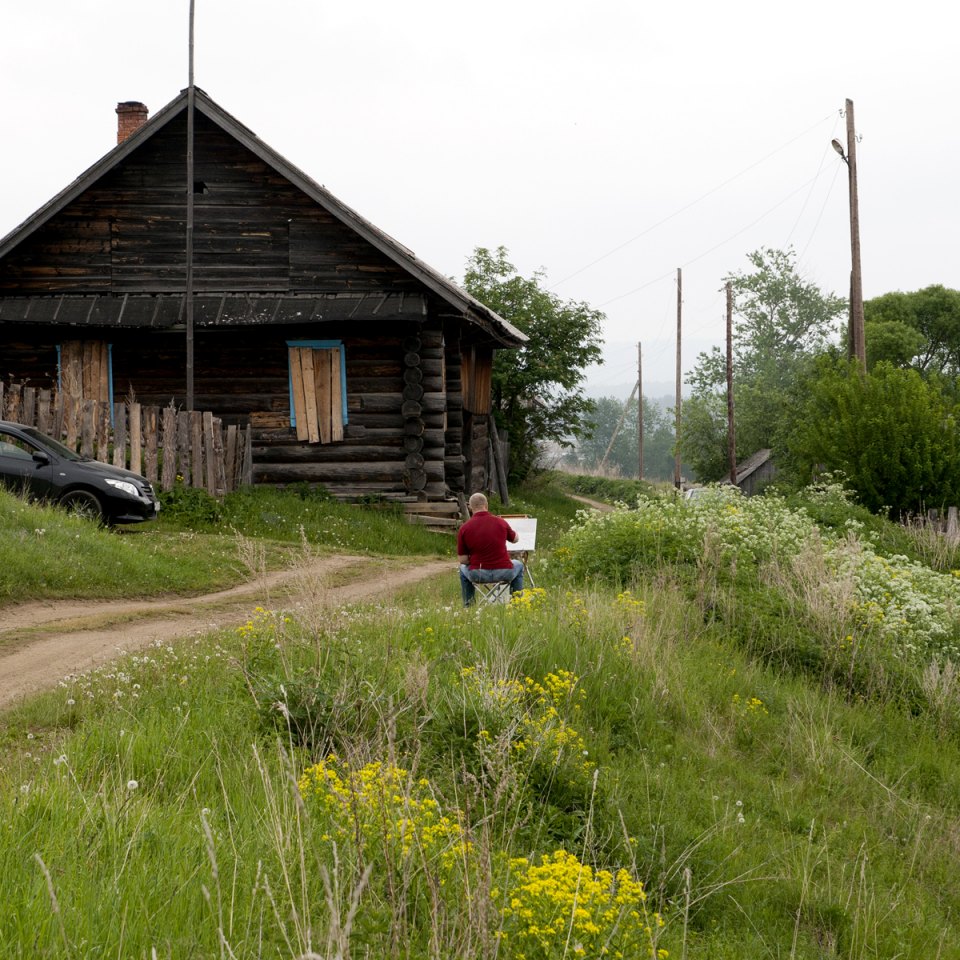 Alexander Alekseev-Svinkin (60), artist. Here since 1987, built a new house in 2007: "Everything about this place is inspiring, even a simple bush. At first, I resisted going to Chusovoe, but in June gave up and went. I decided to stay so that the land can be passed on to my children and family."
Sergey Poteryaev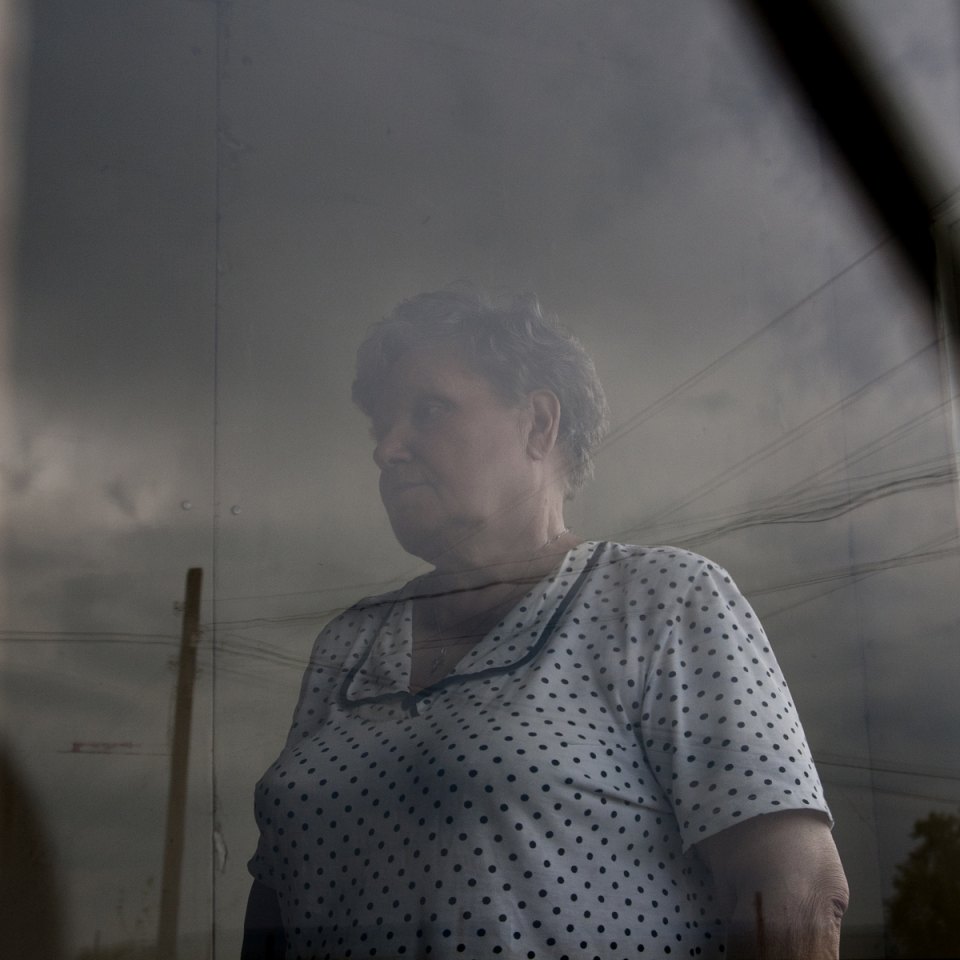 The many artists here are regularly visited by friends and acquaintances. The plein-air sessions are very often attended by many people. Some houses have accumulated small collections of paintings by famous masters, all of whom lived in or visited the village.
Sergey Poteryaev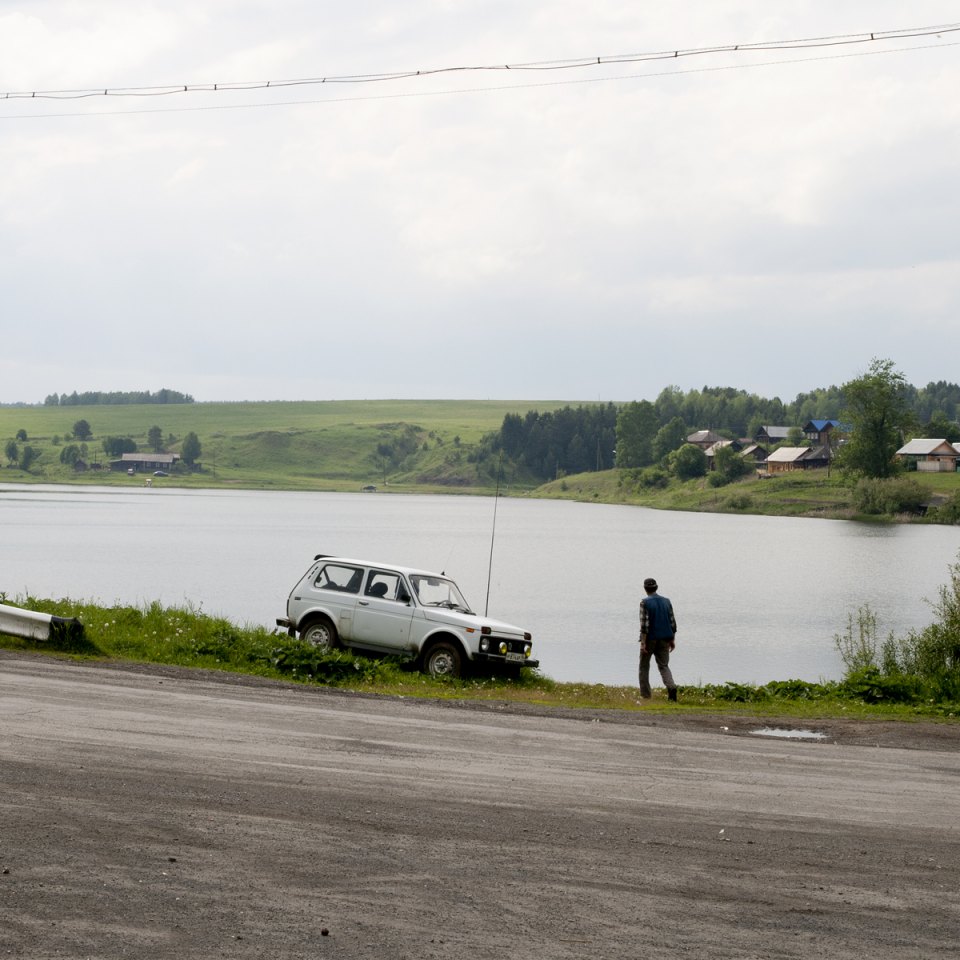 The mouth of the Shaytanka river used to operate a wharf from which barges packed with iron would depart in spring. Here also was one of two harbors on the Chusovoy river for barges (the other was in the village of Ust-Utka).
Sergey Poteryaev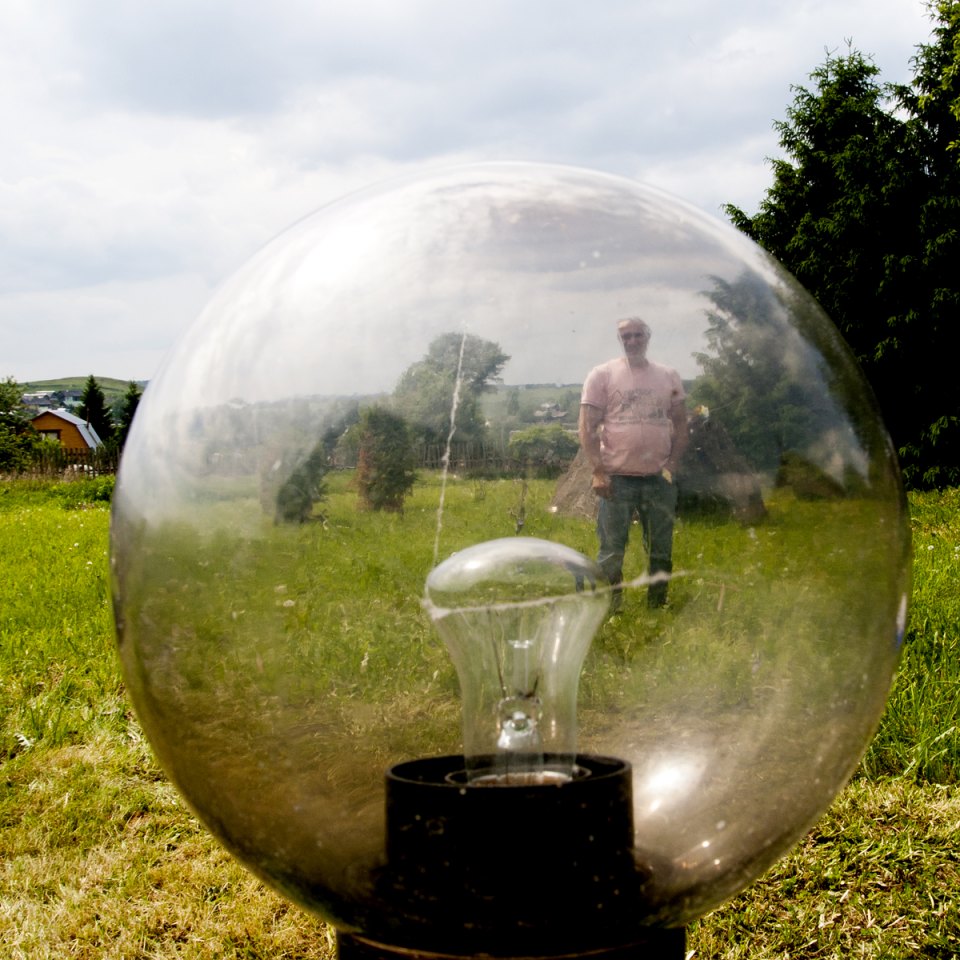 Sergei Pinchuk (57), jewelry artist. Came to Chusovoe more than 20 years ago. "I arrived and decided I wanted to stay here, and found myself a good company of people. I bought the house when it only had three walls and a rotten roof."
Sergey Poteryaev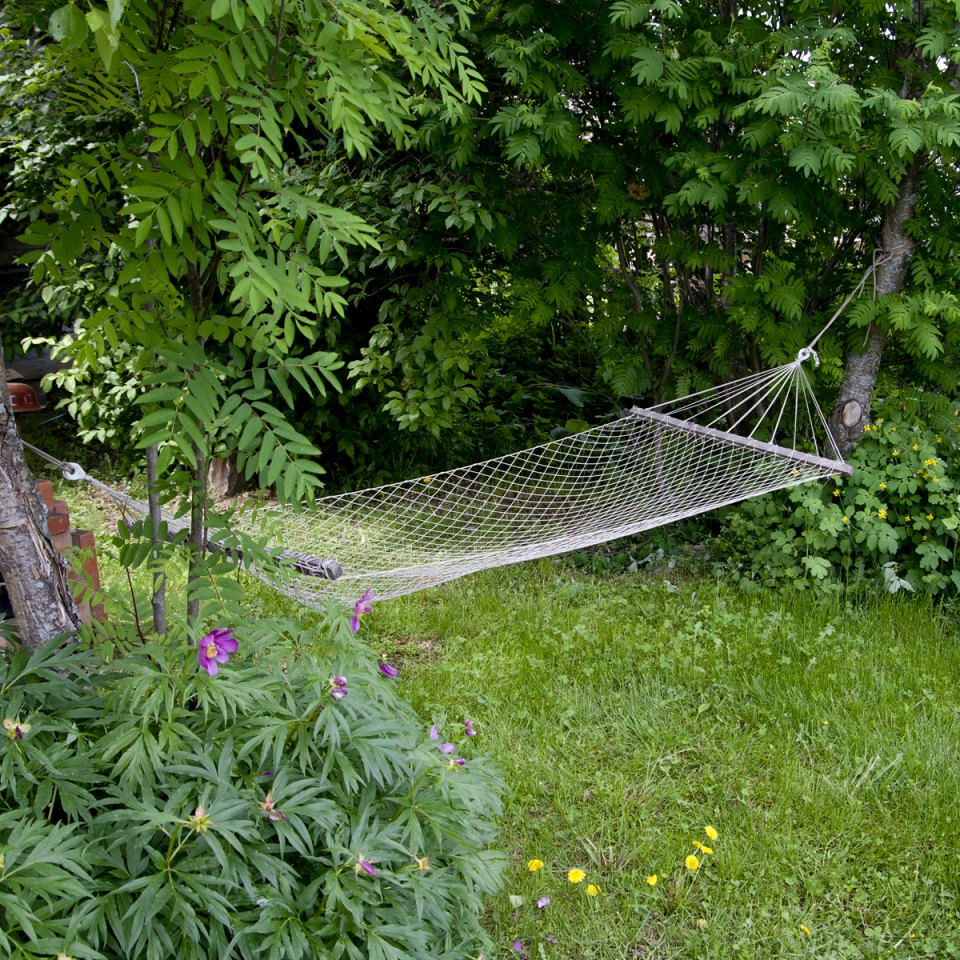 The pond at the former Shaytansky Plant was used to raise the level of the Chusovoi river in spring for barges carrying factory products. However, the effect was not great. The dam on Shaytansky pond raised the water level by 0.17 meters (for comparison, Revdinsky pond produced a swell of 2-2.5 meters).In 1934 Shaytanka village was renamed Chusovoe, and still bears that name today.
Sergey Poteryaev
Get the week's best stories straight to your inbox
We've got more than 1,7 million followers on Facebook.
Join them!