Competing with American soft power in India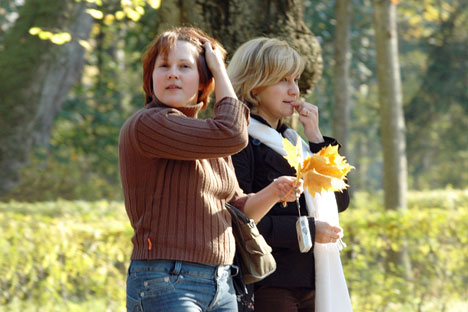 More Indians need to visit Russia to understand its contemporary realities. Source: Tass
Russia's appeal among the Indian public is limited to the intellectual elite and those with nostalgia for the golden age of socialism. The time has come to reach out a wider set of Indians.
Talk to those who run bookshops in any Indian metro city and the chances are you'll hear that Russian classics written by Fyodor Dostoyevsky, Leo Tolstoy and Anton Chekhov are still widely popular among buyers and dwarf sales of newer Western novels. The problem though is that majority of educated people in Indian cities, especially the young, have shunned reading in this age of information overload. The masses are also not going to line up to buy tickets for the performance of a Russian ballet troupe, although such an event would appeal to the intellectuals in any Indian metro. When it comes to visual entertainment via television, cinema and the Internet, the cultural space is almost dominated by the Americans in urban India.
A little over two decades ago when India decided to liberalise its economy, CNN had just made inroads to the country on its excellent reporting of the Gulf War. There were no other foreign television stations available for Indian audiences. Over this period of time, the American entertainment industry has almost taken over the country. One of the last bastions of Indian resistance to this 'cultural invasion' is the country's film industry, and here I talk about both Hindi and regional languages.
American soft drinks, fast food and junk food, most of it made in India, appeal to both an aspiring class and teenagers. Needless to say that the multinational fast food chains have undercut local small businesses and changed the landscape of many traditional areas in Indian cities. Of course this is the strategy that the Americans have employed across the world after the Second World War.
In addition to this, there are newspapers and television channels that are either disinterested or cannot afford to have Russia-focussed reporters and choose to rely on Western sources of information. Given these circumstances, does one even wonder why there has been a pro-West (but not necessarily anti-Russian) tilt in India?
Goodwill in India
It goes without say that Russia still enjoys enormous goodwill in India, despite the blatant smear campaigns that are being waged against the country, which are only going to increase as Vladimir Putin's visit draws closer. History textbooks across India mention Moscow's help to India in the 1971 Bangladesh Liberation War, almost as much as they talk about China's '1962 betrayal' of India and the Panchsheel Principles.
However if the Kremlin wants to promote Russia's rich and diverse culture around the world, and especially in India, the time is now. In the midst of the American barrage, other countries have made cultural inroads into India. The pop culture of Korea gained mass appeal in India when 'Gangnam Style' was a rage. A Korean diplomat in Mumbai remarked to me that Psy did more with one video to promote Brand Korea than what the embassy and consulate did for five decades. This isn't to take away from the wonderful work that Rossotrudnichestvo is doing in India, but for Russia to reach to a wider audience, India needs more than ballet performances, dance troupes and classical music concerts.
India needs to see and feel more of contemporary Russia than it does at the moment. If marketed well, many Russian films would have an audience in India. The same goes with Russian pop and rock bands. Given the population and the rising incomes, India's beverage market is nowhere near saturation point and I see no reason why kvass won't be a popular drink in such a warm country.
There is also immense potential for Russian fast food chains to slightly alter their recipes to suit Indian palates, bring about vegetarian variants of dishes and set up shop in the country. Such initiatives would obviously have the usual benefits of job creation and increased bilateral trade in addition to the generation of goodwill.
Student exchanges
Most importantly, there needs to be a significant increase in university scholarships offered to Indian students, especially in the field of humanities. If the trend-setters go and experience contemporary Russian culture firsthand, there is a far greater possibility that it will become popular in India.
A complaint that I often hear from Russian teachers in Indian universities is that scholarships for Russia are usurped by Delhi-based academic institutions, a charge that is denied by those in the Indian capital. The onus should be on ensuring more scholarships for people from smaller parts of India, as was the case during the Soviet days.
Exchanges and scholarships also need to be undertaken at the school level. Short to medium-term exchanges of teenagers and school children have the potential to create great and lifelong bonds between families.
The key to Russia's high standing in India in the course of the next few decades is the ability to spread its soft power in the country. For this, Russia needs a concerted cultural strategy to reach out to the Indian masses.
All rights reserved by Rossiyskaya Gazeta.