A good time to invest in Russia's underdogs?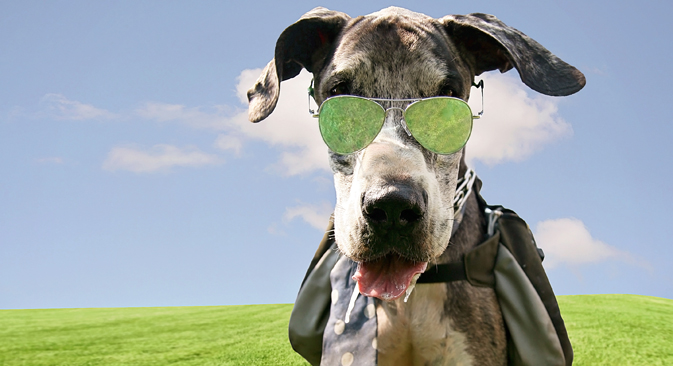 Check out the list of Russian underdogs before they grow into big dogs and dominate the market! Source: Shutterstock
Startups might define the future of the Russian economy.
For most Russian investors, startups have always been too small, unpredictable and odd. Now, when the Russian economy is struggling, their size and mobility could become an advantage.
As an investor would you trust an unknown startup with your money if you had a choice between an underdog and a monstrously large energy company? In the new economic reality, however, startups might become the drivers of the Russian economy, although it looks like they will have to search for investments and expertise abroad.
Let's face it: there is a high level of investment opportunity and a shortage of investment capital in the country. Falling oil prices and international sanctions have weakened the economy and ever-cautious Russian investors are doing what they always do in the event of a crisis: they are hiding money overseas.
During his annual state-of-the-nation address to the Federal Assembly on November 4 Vladimir Putin suggested a total amnesty for capital returning to Russia. Will this money come back? It remains to be seen. Even sustainable and conservative sectors, such as energy, have tight financial concerns, not to mention startups, the underdogs of the Russian business landscape.
It's not just the shortage of finance, but also the lack of expertise at investment funds in certain areas, such as biotech. A couple of weeks ago at Slush, the meeting point for startups and investors in Helsinki, I talked to a top manager at one of the country's biggest development institutions. He said that there are not many biotech investment funds in Russia and they are funding too many projects for their capacity already.
The last year, however, was a breakthrough for the Russian biotech sector, especially in developing new methods for fighting tumors. For example, a team of young neurosurgeons and IT developers presented a new software program called the Brain Target that helps to visualize and measure residual brain tumors and monitor their developments.
At the end of November 2014, Biocad, a Russian biopharmaceutical company, created a new "smart" technological platform. The platform can be used to develop extraordinarily unique and complex medicine, whose active components are molecules, including some that have never existed in nature, for curing oncological diseases.
"It's a great opportunity for foreign companies to get a slice of some great Russian startups," a Finnish investor told me. "Basically, thanks to the falling ruble rate we are getting at least a 35 percent discount."
Probably, in 2015 even more Russian startups will be looking for investors abroad. Yesterday the RSR, a Moscow-based company that provides evaluation services, released its annual list of the top 50 startups.
Decisions were based on factors such as growth potential, product quality and others. Here are the startups that you should watch out for. Check out the list of Russian underdogs before they grow into big dogs and dominate the market!
All rights reserved by Rossiyskaya Gazeta.