Banya bonding: Breaking down international barriers in the bathhouse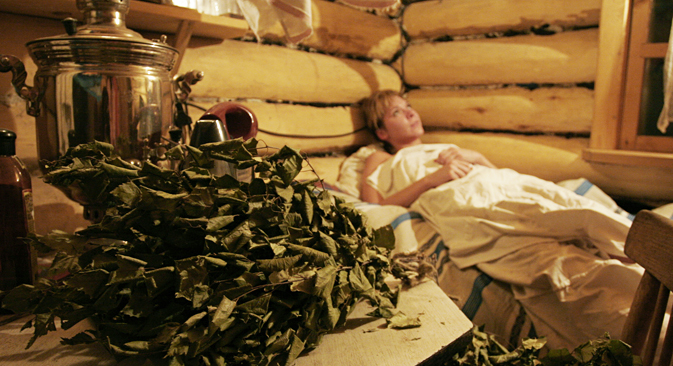 Being "beaten" with twigs is an essential part of the banya experience. Source: PhotoXPress
RBTH editor Elena Bobrova shares her impressions of going to a Moscow public banya with her foreign friends, and explains how the bathhouse can be a place of cultural exchange.
My British friend recently told me that when she was preparing to go to Russia, her teacher mentioned the banya, or bathhouse, as an essential part of Russian culture. Of course the best way to explore it is to go with your friends to a dacha or remote village and visit a private banya, but not that many people have this opportunity. That's why a public banya (общественная баня) in a city is the easiest way to get acquainted with Russian bathhouse traditions.
In Soviet times, the banya was a real necessity, because many people lived in communal apartments and did not have the possibility to wash properly. But even now, when almost everyone has a shower and bathroom, thousands of people visit the banya regularly. I'm no exception: For the last two years, I've been trying to go there twice a month, and my regular banya companions are a group of British, French and American girls.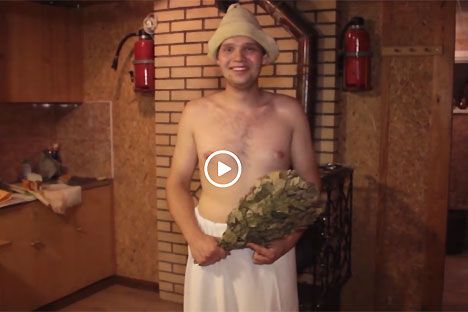 View the video by RBTH: How to stoke a Russian banya
I must admit that the experience of going to the banya is not shocking for them at all, and what's more they are real celebrities there. Other women at the banya are excited about these foreigners – they ask where my friends are from, what they are doing in Moscow, whether they can teach them their language… they try to speak English to them, and ask them what they think about going to the Russian banya.
During our last visit, one lady even came to us and gave us some of her home-made coffee scrub. Yes, for women the banya is about sharing things and secrets. She offered it to us and even rubbed our backs. Some might think it weird to accept this from a stranger, but not in the banya.
There is usually a special relaxing atmosphere, in which everyone is just enjoying their body and beauty. There is always a lady who prepares the steam-room. I have no idea where these women get all their knowledge and secrets, but ordinary visitors really volunteer there. Usually they also add special herbs like mint, eucalyptus, wormwood, orange rinds and even garlic! So it smells a bit like borscht.
I would recommend any foreigners to go to a public banya with their Russian friends. However, there are some rules you have to follow (go to the steam-room only when the special lady calls everyone), don't speak during the steam session, because on one hand it can simply harm your body (it's really not good to speak when it's too hot) and on the other hand, the majority of visitors consider the banya a place for keeping silent and achieving some harmony. If it's too hot, just go out. What I really recommend is a cold shower or jumping into the pool right after the steam session.
And of course at the end don't forget to say: s legkim parom! ("I hope you enjoyed your bath") to everyone.
All rights reserved by Rossiyskaya Gazeta.