Best of 2014: Russian viral videos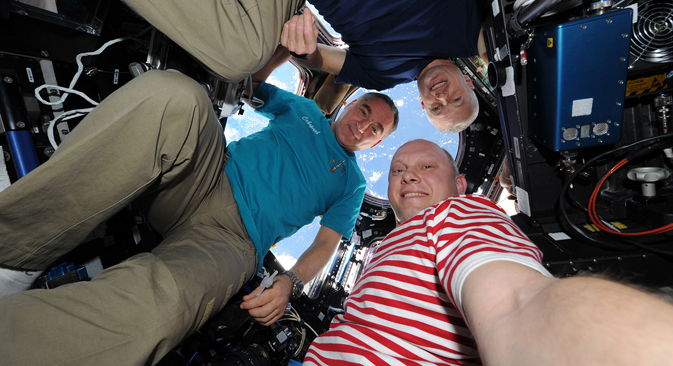 No matter the stormy geopolitics that this year brought, Russia still remained one of the key exporters of viral, unusual, weird, and simply funny videos. Cats, gophers, police officers, bikers, and cosmonauts - here RBTH presents a selection of 10 of the most interesting Russian video hits of 2014.
1. Cartoon characters attack a driver
231,292 views
Videos of showdowns between angry drivers are frequently uploaded to the internet, but have you ever seen attackers dressed as cartoon characters?
2. A simple cat rescue turns into a disaster
3,414,230 views
Save the cat, they said. It'll be easy, they said.
3. Selfie in zero gravity
63,422 views
Arm's-length, a selfie stick, a tripod… Who needs that when you're in zero gravity, as Russian cosmonaut Oleg Artemiev proves on the International Space Station?
4. Bikers attack a driver
13,083,096 views
Guys on bikes are mean. Or are they romantic?
5. Solving the bad parking problem
1,308,880 views
Shut up and take my money! Oh, wait, it's not real. (Here's how they made the video)
6. Yakut rap
1,346,431 views
This video was done in post-post-modernist style, mocking Russian rapper Timati, who in turn mimics rap videos from both coasts of the U.S. Even Russians have a hard time understanding what the rappers are saying because they are performing in the Yakut language. But what is most important is the design and style of the video.
7. Biker girl fights littering
20,455,495 views
Despite the fact that this video appears to be staged, it's always nice to see fair punishment, especially when those who throw trash out of car windows usually get away with it.
8. Focused cat is focused
155,544 views
If only everybody could focus this much at work…
9. Fat gopher
8,346,766 views
This video is positive proof that humans are friends not only of dogs, but also of gophers.
10. Police chase
2,732,232 views
What happens when there's no use waiting for backup.
All rights reserved by Rossiyskaya Gazeta.