Week in review: Politicians give interviews, Russian culture is recognized and politicians get out on some thin ice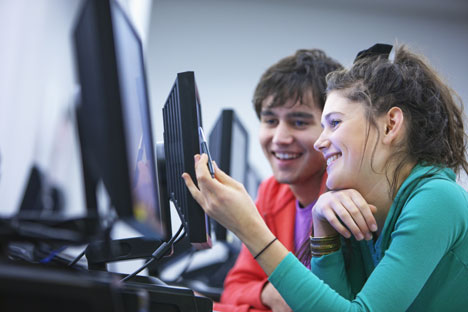 What stories were the best this week? Source: Shutterstock
The most notable and commented on RBTH stories of the past five days.
It was a slow news week in Moscow as Russians slowly began to return to work after the long New Year's holiday break, which lasted from Jan. 1-11. But the country began 2015 much as it ended the year before – with economic troubles and strained relations with the West over the crisis in Ukraine.
Former Russian finance minister Alexei Kudrin came out with his economic predictions for 2015, and they were not good. According to Kudrin, Russia's leadership is mostly in denial about the challenges the country is facing due to low oil prices and economic sanctions.
One RBTH reader begged to differ with Kudrin's assessment, however:
Other officials and former officials talked big about Russia's need to continue international cooperation in attempts to indicate that the breakdown in relations between Russia, the U.S and the EU isn't so terrible. Prosecutor-General Yury Chaika said that cooperation on international criminal investigations between Russia and the EU were ongoing while Yeltsin-era prime minister Yevgeny Primakov called for Russia to back away from self-isolation.
There were a few bright spots in the realm of culture, however.
RBTH readers were very excited about the launch of the Mariinsky's annual U.S. tour
And Andrey Zvyagintsev's film Leviathan was nominated for an Academy Award. Russia's first nomination since 2007. Want to know if you should see the film? Click here!
Could Leviathan ever be as popular in Russia as these old Soviet classics?
And, if you think your local politicians are bad, just be glad you aren't represented by these guys, who went AWOL on a tour to Antarctica!
All rights reserved by Rossiyskaya Gazeta.