The real Navy Seals - Russian style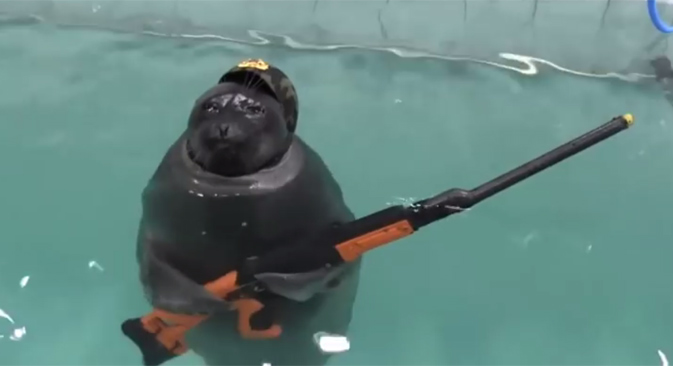 Even the seals in Irkutsk were in a patriotic mood as Russia marked Victory Day this past weekend. Just like real navy seals, these military mammals wield guns and knives as part of the Victory Day parade.
Source: YouTube / Lifenews
The two military seals - Winnie the Pooh and Laska - held toy guns and knives dived through obstacles and raised flags during a performance at Russia's Victory Day parade on May 9th.
Evgeniy Baranov, founder of the world's first seal circus, said: 'The new show is a logical development of the tricks that our seals learned earlier. With every rehearsal they get better and better.'
All rights reserved by Rossiyskaya Gazeta.