Editor's Choice: Best of Russia in the Asia-Pacific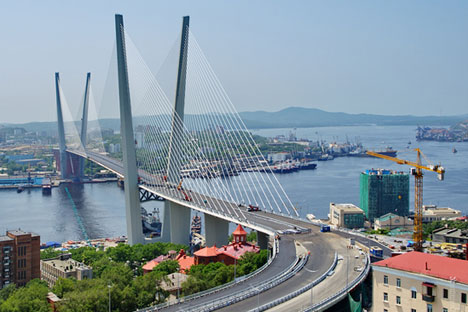 RBTH's Asian Editors pick the best articles that were published last week on asia.rbth.com.
July 17, 2015 Ajay Kamalakaran, RBTH
There is a sea change in official attitudes in the once-closed city. Old school paranoia has been replaced with a large degree of openness to change and new ideas. The heritage buildings in the city have also been tastefully restored.
---
July 20, 2015 Alexander Korolkov, special to RBTH
A new lease agreement with China should help Sukhoi tap into the Asian market. The Superjet faces tough competition from Bombardier, Embraer, China's Comac and Japan's Mitsubishi Regional Jet.
---
July 24, 2015 Rakesh Krishnan Simha, special to RBTH
The Shanghai Six are expanding from a powerful regional organisation into a serious player in a region that is important for global security.
---
July 21, 2015 Alexander Korolkov, special to RBTH
Indonesia needs a military transport plane after one of its C-130 Hercules aircrafts crashed recently. RBTH looks at Russian alternatives to the C-130, and other options for the modernization of the Indonesian Air Force.
---
Gallery, RBTH
From 1948 to 1953, around 6,000 'White Russian' refugees lived in Tubabao Island in the Philippines. The community comprised of teachers, doctors, engineers, architects, ex-military officers, lawyers, artists, performers, and priests...
---
Infographic, RBTH
Russian President Vladimir Putin signed a law on the establishment of the Free Port of Vladivostok on July 13, 2015. The city will enjoy free port status for 70 years. Under the free port regime visitors to the city will be allowed to obtain a visa on arrival for 8 days.
All rights reserved by Rossiyskaya Gazeta.