Editor's Choice: Best of Russia in the Asia-Pacific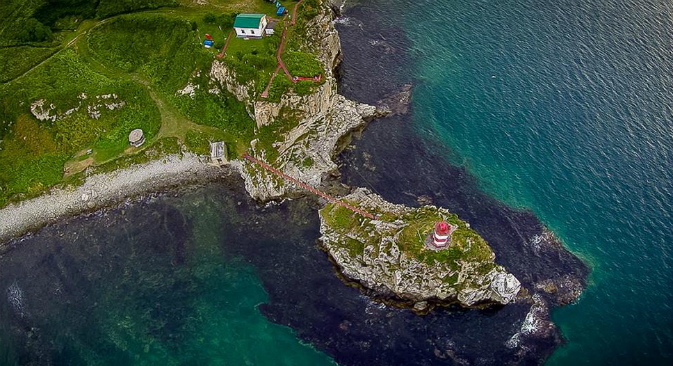 Vladivostok. Source: Primamedia.ru
RBTH's Asian Editors pick the best articles that were published in the week July 25-31 on asia.rbth.com.
July 27, 2015 Kommersant
Some residents of the Zabaikal Territory want the Russian Government to hold a referendum on the contentious issue of leasing Siberian farmland to a Chinese company. The Volunteers of Zabaikalye public movement held a rally in Chita against the transfer of land to Huae Xingbang.
---
July 31, 2015 Ajay Kamalakaran, RBTH
The oil-rich Russian island has a small community of North Korean laborers, who mainly work as electricians, carpenters and garden hands. They have a reputation in Sakhalin for being hard-working and are in high demand, but North Korean officials keep a tab on their movements.
---
July 30, 2015 Daria Strelavina, RBTH
The State Museum of Oriental Art in Moscow recently unveiled an exhibition dedicated to the 90th birth anniversary of Mai Miturich, a famous Russian illustrator. Several journeys to Asia inspired him to illustrate Indian, Chinese and Japanese fairytales. Miturich's illustrations of Rudyard Kipling's The Jungle Book have been popular with children for several decades.
---
July 29, 2015 Ekaterina Stepanova, special to RBTH
After marriage, a Japanese woman unequivocally becomes part of her husband's family. However, when a Japanese man marries a foreigner, the situation gets a lot more complicated.
---
July 30, 2015 Andrei Lankov, special to RBTH
In the late 1980s, South Korea suddenly came to be seen as a symbol of everything the Soviet people then considered desirable: market economy, dynamic economic growth and openness to the outside world.
---
Primamedia.ru
The editors of the Far Eastern news agency Primamedia launched their own drone a year ago, and photographed significant events that took place in Vladivostok and surrounding areas. RBTH selected some photos of the cultural life of the Russian city, which hosted the APEC summit in 2012 and gained Free Port status this year.
All rights reserved by Rossiyskaya Gazeta.