Editor's Choice: Best of Russia in the Asia-Pacific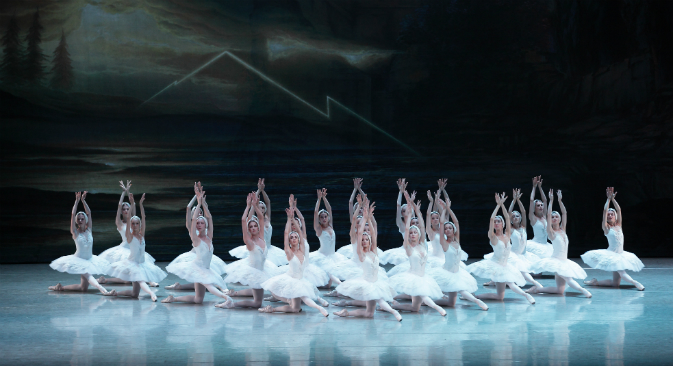 The Novosibirsk Ballet Theatre Company will have four performances of Swan Lake at The Bangkok International Festival. Source: Press photo
Articles and features about Russia-ASEAN business ties, Russian participation in the Bangkok music and dance festival, and forest fires around the world were among the highlights of the week on asia.rbth.com.
August 28, 2015 RBTH Irina Vinokurova, RBTH
J.S. Uberoi, the Chairman of the Bangkok International Festival of Dance & Music, talks to RBTH about the Russian programs at this year's edition, and how Russian musicians and ballerinas have inspired Thai artists.
---
August 27, 2015 Ruslan Kostyuk, Russia Direct
Increasing tensions between North and South Korea have the greatest implications for Russia's efforts to engage its East Asian trading partners and develop the Russian Far East.
---
August 26, 2015 Alexander Korablinov, RBTH
Russia's Minister of Economic Development Alexei Ulyukayev met his counterparts from ASEAN member countries in Kuala Lumpur for the Fourth AEM-Russia Consultations. According to figures released after the meeting, Russia-ASEAN trade grew by 13 percent in 2014 to touch $22.5 billion.
---
August 27, 2015 Alexei Lossan, RBTH
Russia's gas producer Novatek has decided to sell 9.9 percent of its Yamal LNG project to a Chinese investment fund, helping the sanctions-hit company to replace western financing. However, experts believe that the U.S. sanctions may still impede the realization of LNG projects in Russia.
---
---
Gallery, Multimedia
Russia and China are conducting the 'Joint Sea 2015 II' drills in the Peter the Great Bay, near the Sea of Japan. These are the second joint exercises held by the countries this year and the first since 2005.
---
By Alena Repkina, Daria Strelavina
Forest fires have wrecked havoc in many countries from Russia to Canada to Indonesia. RBTH looks at the exact extent of damage caused around the world by forest fires in 2013.
---
All rights reserved by Rossiyskaya Gazeta.