Editor's Choice: Best of Russia in the Asia-Pacific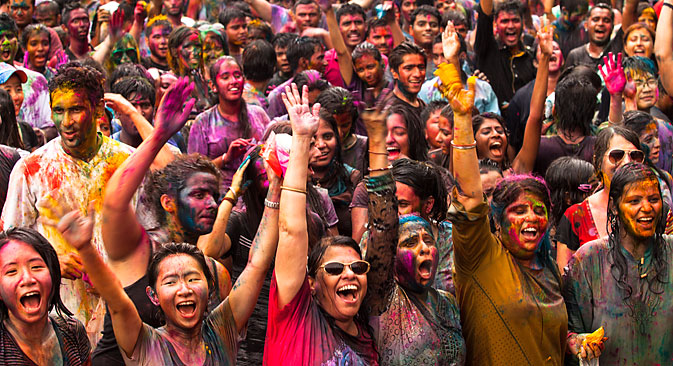 People celebrate Holi, The Festival of Colors, Mar 31, 2013 in Kuala Lumpur. Holi, marks the arrival of spring, and is one of the biggest festivals in Asia. Source: Shutterstock/Legion Media
Articles and features about the development of the Russian Far East, a Soviet Union-Australia spy scandal, Burkinis and a Russian expat banker's experiences in Malaysia were among the highlights of the week on asia.rbth.com.
September 7, 2015 Viktoria Semioshina, RBTH
Russian fashion designer Dilara Sadrieva talks about the Burkini, a swimsuit designed for Muslim women.
---
September 10, 2015 Yelena Kim, RBTH
The strategic location of the Russian Far East and its huge oil and gas reserves make the region the most promising supplier of energy to the Asia-Pacific.
---
September 8, 2015 Vasili Kuznestsov, special to RBTH
A Russian finance professional describes the positive and negative aspects of expatriate life in the Malaysian capital.
---
September 11, 2015 Rakesh Krishnan Simha, special to RBTH
The KGB penetration of Australia's premier spy agency during the Cold War continues to traumatise the Australian intelligence community and political leadership to this day.
---
September 9, 2015 Anna Kuchma, RBTH
At the Eastern Economic Forum, which was held in Vladivostok on September 3 to 5, Russian and Japanese officials, academicians and businessmen discussed the future of the Russian Far East. RBTH compiled the views of four participants of the forum.
---
All rights reserved by Rossiyskaya Gazeta.