Editor's Choice: Best of Russia in the Asia-Pacific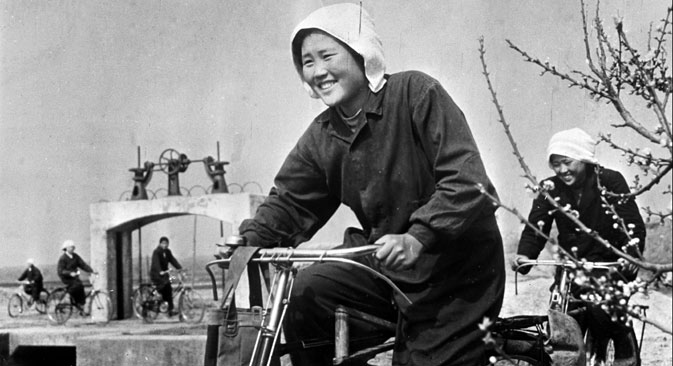 A Korean farmer in the USSR. Source: RIA Novosti
Articles and features about Sino-Russian bilateral trade, Korean agriculturalists in the USSR, and a ballet based on a novel about a Thai prince and his Russian lover were among the highlights of the week on asia.rbth.com.
October 6, 2015 Ksenya Bobkova, RBC
The economic crisis and the growing popularity of smartphones have helped Chinese brands do well in Russia.
---
October 9, 2015 Oleg Remyga, special to RBTH
The director of the China Laboratory at the Skolkovo Business School's Center of Asian Studies explains why it would be wrong to read too much into the falling Russia-China bilateral trade figures in dollar terms.
---
October 5, 2015 Andrei Lankov, special to RBTH
This kobongchi system enabled Soviet Koreans to earn a decent income while ameliorating the gross inefficiencies of Soviet state-run agriculture.
---
October 7, 2015 Alexander Korablinov, RBTH
A novel about a Thai prince and a Russian girl was adapted for the stage as a ballet. It received wide critical acclaim in Bangkok.
---
October 8, 2015 Gleb Fedorov, RBTH
Pierre Casse, professor of leadership at the Moscow School of Management Skolkovo, shares the keys to become a successful businessperson in Russia.
---
October 7, 2015 Daria Strelavina, RBTH
RBTH presents a historic gallery to celebrate the 55th anniversary of the university's founding.
---
All rights reserved by Rossiyskaya Gazeta.