Welcome to the Urals, the industrial heart of Russia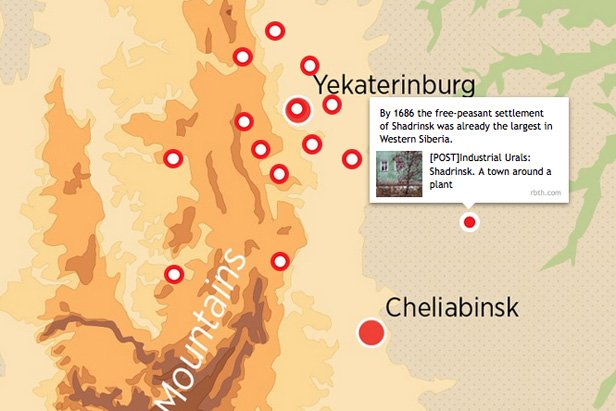 RBTH presents a new photo blog devoted to the life in the Urals. Explore the map, click on the locations and learn the stories
The first mining plants were established here at the end of the 17th century, when Russia was in need of cannons and metal. The last was built in 1875. The plants included ironworks and copper foundries, and even salt mines.
They were the lifeblood of the industrial Urals. The plants were the center of this world, the reason for its existence, like the Kremlin. They were effectively temples where people paid tribute to labor and industrial development. The dominant figure in this world order was the master foreman. The typical, or shall we say archetypal, foreman became the subject of many famous Ural tales and legends.
Today the mining civilization of the Urals resembles a present-day Atlantis — not yet entirely sunk beneath the waves, but existing in some capacity and at times bringing itself to mind through the expanse of dilapidated buildings and rusting artifacts.
Photographer Sergey Poteryaev traveled around the sites of former industrial glory and discovered what the region feeds on today. Each new story will connect Russia's industrial past with its post-industrial present. Learn more!
All rights reserved by Rossiyskaya Gazeta.