Why did Sakhalin and Central Asian Koreans dislike each other?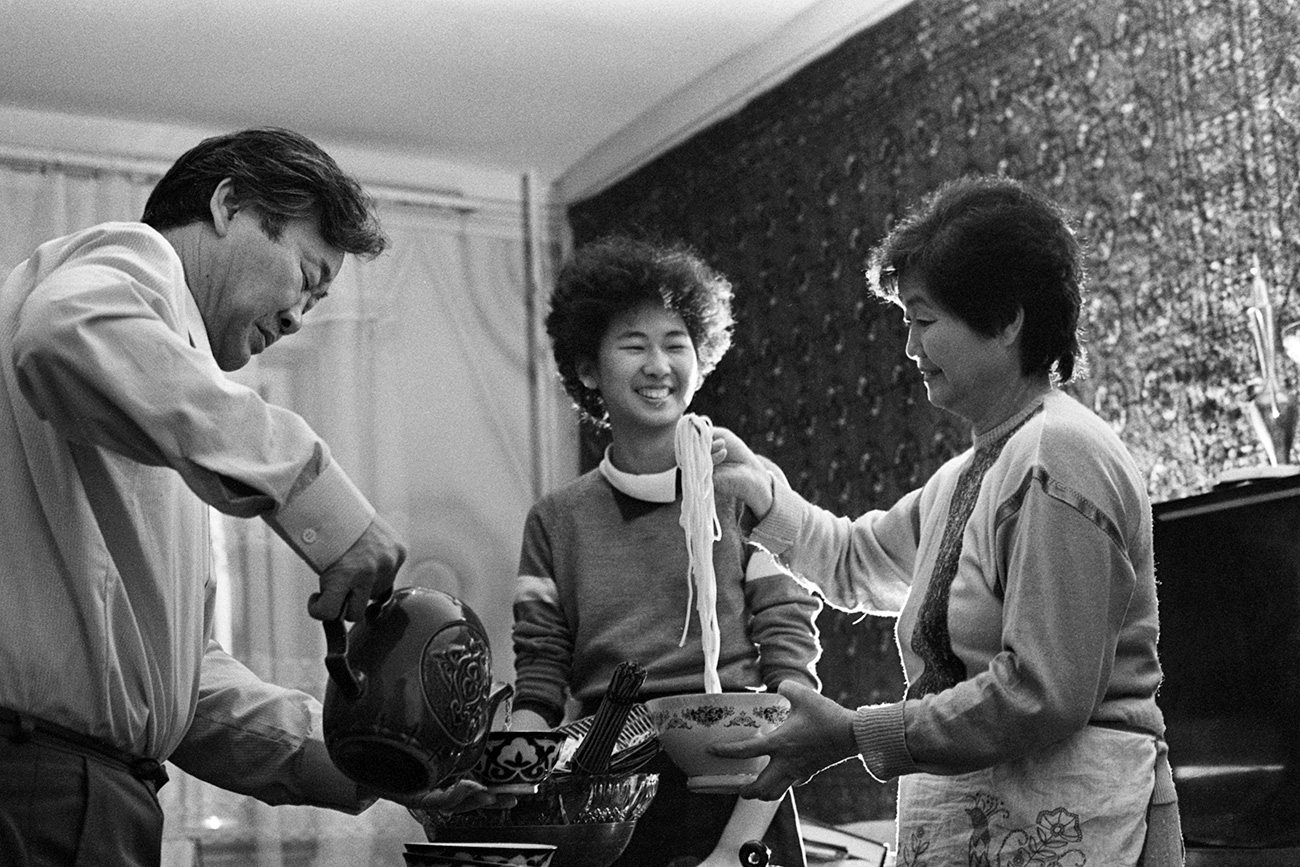 Sakhalin Koreans have developed a unique fusion cuisine.
Пун Григорий/ТАСС
I remember how in the 1980s one of my friends was shocked to discover the depth of mutual distrust between two of her acquaintances, both of whom were Soviet Koreans. To the surprise of my friend, they did not see themselves as members of the same community: one of them was from Uzbekistan, and the other from Sakhalin, and this mattered enormously.
About half a million people living in what once was the Soviet Union consider themselves to be Korean. Most of them – 90 percent of ex-Soviet Koreans - live in the newly independent states of Central Asia, especially Kazakhstan and Uzbekistan. Another large Korean community – 7 percent or about 35,000 - can be found on the island of Sakhalin, in the far eastern part of Russia. The two groups have had dramatically different histories.
The Koreans of Central Asia (many of whom have moved to Russia) are descendants of Korean farmers who began to move to Russia in the 1860s, being attracted by the abundance of fertile land. In the early 1900s they were joined by a number of anti-Japanese activists who found asylum in Russia.
Until 1937, these Korean settlers lived in areas around Vladivostok where in some districts ethnic Koreans constituted around 95 percent of the population. They had their own school system, their newspapers and publishers, and their shops.
In 1937, the Soviet Korean population of the Russian Far East was forcibly relocated to Central Asia, which became the major geographical center of the community. The 1937 relocation sped up assimilation. Nowadays the majority of Koreans in Central Asia do not speak Korean.
A Japanese legacy
The Koreans of Sakhalin found themselves as a part of the Soviet Union under completely different circumstances. They had never intended to migrate to Russia, but the lands that lived on suddenly changed hands after the Second World War.
In 1905-45, the southern part of Sakhalin was a part of the Japanese Empire. From the late 1930s, ethnic Koreans began to move to the area looking for employment in the mining, fishing and timber industries. More workers were sent (often forcibly) as part of labor mobilization campaigns in the 1940s. As a result, in 1945 there were some 25,000 Koreans on the island.
When the island changed hands and Russia re-established its control over southern Sakhalin, the local Japanese population was promptly expelled and shipped back to Japan. But the Korean population was not allowed to leave – contrary to their wishes.
What makes them different
Sakhalin's Koreans are different from the Koreans of Central Asia in many regards. Many of them speak fluent Korean – after all, most of them are second and third generation migrants, while the typical Central Asian Korean belongs to the seventh or eighth generation of migrants. They have also managed to keep their culture more distinct. Even inter-marriage became common only recently, in the mid-1980s.
In the past, the relations between Central Asian Koreans and the Koreans of Sakhalin were often tense. Politics played a major role in tensions, somewhat surprisingly.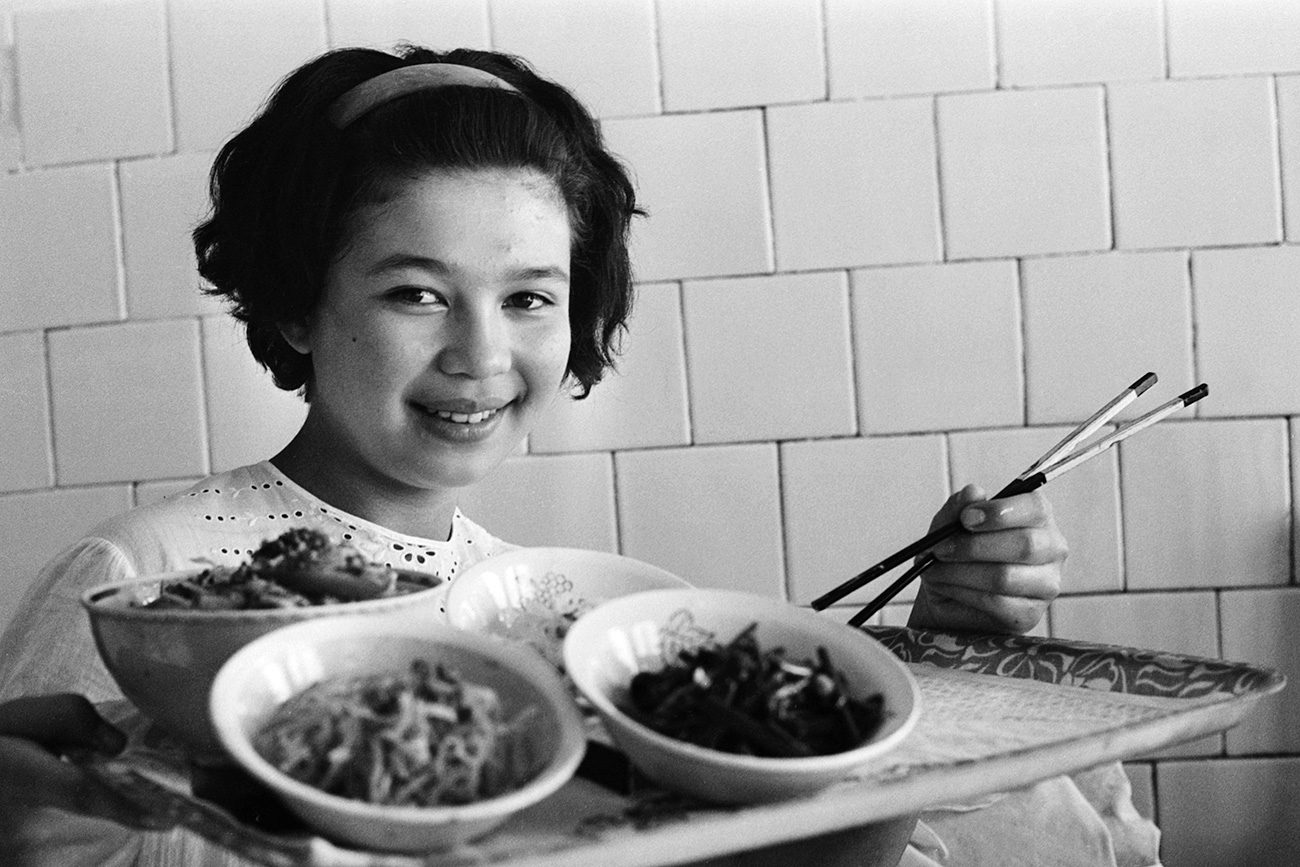 Koreans in Central Asia have managed to preserve their culinary traditions / Grigory Pun / TASSThe Koreans of Central Asia in spite of all the injustices they suffered in the late 1930s, tended to be quite pro-communist and generally pro-Soviet in their worldview.
By contrast, Koreans of Sakhalin Island, until the 1970s and 1980s, remained alienated from and suspicious of the Soviet regime. Of course this was not the only reason for tensions. The differences in culture, values and traditions (generally more conservative in Sakhalin) played an important role too.
Admittedly these differences are increasingly a thing of the past. The new generation broadly does not care anymore.
And quiet flows the Han is a blog about the historical and contemporary interactions between Russians and Koreans. In most cases, but by no means always, political issues are studiously avoided by the author, whose major interest is everyday life, culture and the lives of individuals. In this blog, Dr. Andrei Lankov explores how Russian culture was (and is) seen in Korea. He talks about migration, inter-marriage and even cuisine.
Dr. Andrei Lankov, born in 1963, is a historian specializing in Korea. He is also known for his journalistic writings on Korean history. He has published a number of books (four in English) on Korean history. Having taught Korean history at the Australian National University, he now teaches in Kookmin University in Seoul.
If using any of Russia Beyond's content, partly or in full, always provide an active hyperlink to the original material.