Notes from a golden autumn in the most unique part of Russia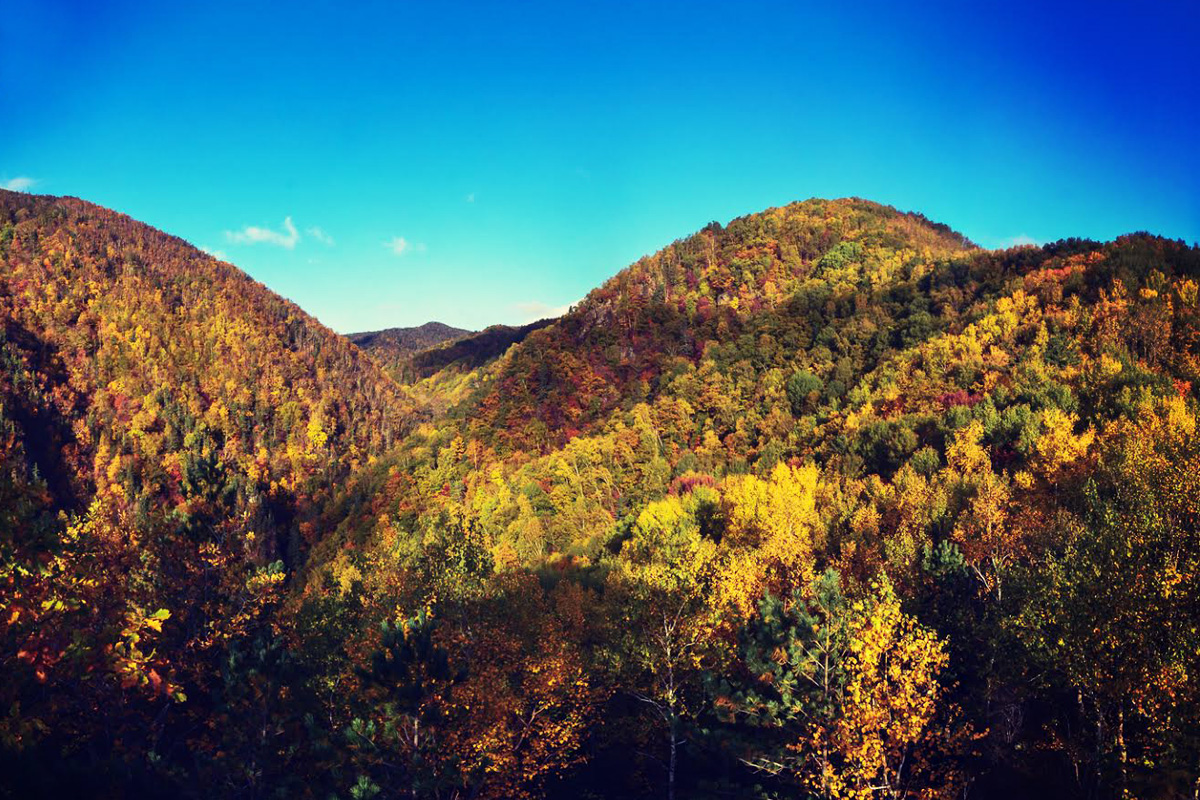 The Russian Far East in the autumn.
Vitaly Berkov
The sheer geographical distance from Moscow and central Russia has helped this vast and diverse region shape a distinct cultural identity.
Earlier this autumn I had an opportunity to spend some time in my favourite part of Russia, the Far East. As much as I love Moscow and have gotten used to it becoming my main base in Russia, there's a greater degree of comfort that I feel in the easternmost parts of the country. It may have to do with the fact that Moscow feels as crowded as my hometown, Bombay, whereas the vast Russian Far East (which is bigger than most countries) has a smaller population than either city. My autumn visit helped me understand how the region has in a way reinvented itself.
As someone who lived in the Russian Far East a decade ago, I can safely vouch for the fact that there is a complete change in the attitude of young people towards living there. Ten years ago, a large number of university students were looking to move to Moscow or St. Petersburg, as they weren't sure of the economic prospects in their hometowns. Now, there is a far greater degree of optimism.
While salaries are not as high as in Moscow, people seem to be making a decent living. Tourism has thrived in the region with a large number of Chinese tourists taking advantage of a devalued rouble to visit what they consider a European country. They wouldn't be mistaken for thinking they're in Europe given the tastefully-restored turn of the 19th to 20th century architecture in Vladivostok, Khabarovsk and Blagoveshchensk.
There has also been an increase in the number of visitors from South Korea since Moscow and Seoul signed a visa-waiver agreement for short visits. In fact, there is a growing demand for Korean and Chinese interpreters in the region.
Massive investment in Vladivostok and its surrounding localities have also led to the creation of several new economic opportunities. The city is very much tourist-friendly and is attracting some of the most enterprising young people.
One such young man, returned from Canada back to Vladivostok to open a cozy and charming new café called ProCoffeey. I was surprised with Vladimir's "Namaste" and "Atithi Devo Bhava" when I entered the café. In Canada, he managed to make many Indian friends and has developed a real liking for Indian culture.
Growing self-confidence
A decade ago, a friend in Khabarovsk remarked that school children were disproportionately taught about central Russia and knew very little about the places they were growing up in. When I visited schools in the region as a guest teacher (a free act of public diplomacy for India) this October, I noticed that much more attention was being paid to the history and contemporary realities of the Russian Far East. Younger children were even taught folk tales of the indigenous people of the Amur basin.
Several books about the early Russian explorers of the region are available in bookstores in the region, as are locally written contemporary fiction and children's books with stories about the Russian Far East.
A teacher at Khabarovsk's School No. 32 proudly remarked that the school and the city in general maintained its European look and feel, while at the same time preserved Russian culture. There is indeed very little modern Western influence in this part of the country.
Hardly anyone seems to care about the rouble to dollar or euro exchange rate. The idea of hopping over to a European city for a weekend is unfathomable in a place from where Moscow is a 9-hour flight away. There is also no concern about the fact that western food products are not available. There is also a growing demand for locally grown and organic food.
Great place to live
Now that the once-decaying infrastructure has been either restored or entirely replaced and there is general prosperity, the only factor that would deter someone from living in this part of the country is the extreme weather. It gets cold from the end of September and temperatures fall to -30 Celsius and below regularly. The cold season lasts well into April. Although the buildings are warm and centrally heated, living under such climatic conditions isn't for everyone.
But then again, what could be better than living in a friendly, clean and modern city with a beautiful historic centre and some of the wildest and untouched forests in its periphery? I'd rate Khabarovsk higher than Vladivostok on most accounts, but the latter has the Pacific Ocean (Sea of Japan to be precise) and excellent educational facilities at the new campus of the Far Eastern Federal University on Russky Island.
As I sat on a hilltop surrounded by golden-leaved trees under a blue sky and warm sunlight and looked at the wide Amur River, I realized that I felt a magnetic pull towards this region. It's probably the same pull that made many Russians first settle by the Amur or near Vladivostok in the late 19th and early 20th centuries, when the land beyond Siberia was one of the world's most unexplored frontiers.
All rights reserved by Rossiyskaya Gazeta.