Following Moscow's example: How to get visa-free access for Indians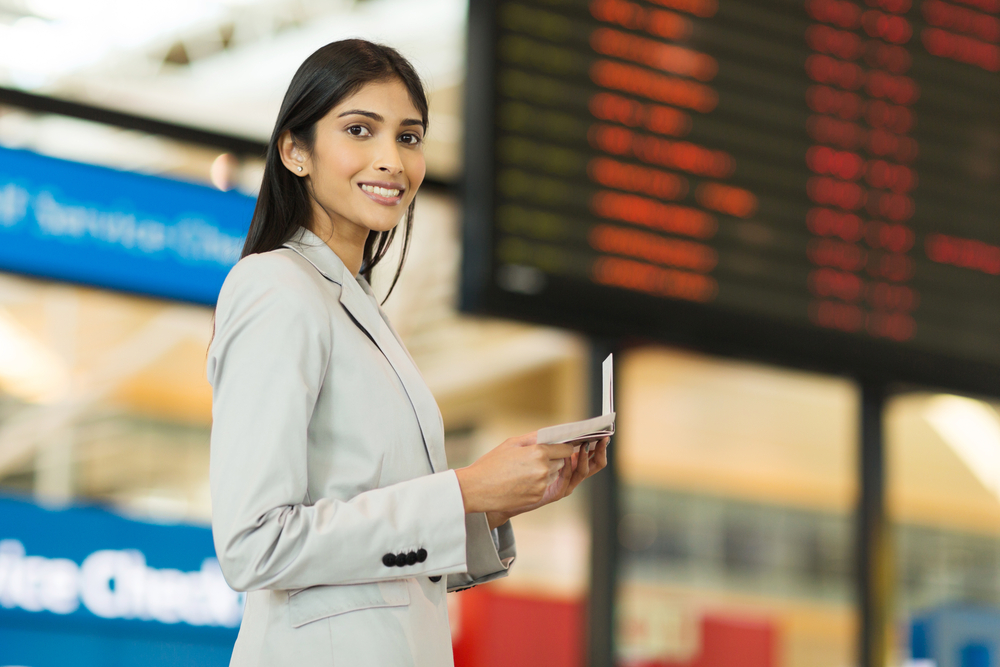 Indian business and leisure travellers seek visa-free access to an increasing number of countries.
Shutterstock
Russia's Foreign Ministry has managed to help Russians get short-term visa-free access or visa-on-arrival to 105 countries for short-term visits. In many of these cases, there was a bit of give and take. India needs to follow such a principle to help secure better access for its citizens to more parts of the world.
Ten years ago when I travelled to Bangkok with a Russian friend we both had to wait in a queue at the airport to get a visa, where we'd pay 1000 Thai baht, fill out a form and submit photos. Now, as an Indian citizen I still have to undergo the same procedure for a 15-day visa, but my Russian friend can get a free 30-day entry stamp. This was the result of some hard bargaining between the Russian Ministry of Foreign Affairs (MFA) and their Thai counterparts. As a result, Thais also have visa-free access to Russia.
It's not that there were no mutual immigration-related concerns between the countries, but they formed a mechanism where each country would pay for the repatriation of its citizen(s) that overstayed a visa or illegally entered a third country. The visa-free program has generally worked for both countries with minor hiccups. There are regular reports about Russian criminals being deported from Thailand at Moscow's request. Many of these people escaped prosecution for financial crimes in Russia and tried to escape with their ill-gotten wealth to warmer shores.
When Russia approached India in the mid-2000s for a similar agreement on repatriation, New Delhi refused with one former ambassador calling the illegal transit of Indians through Russian territory for Europe as a non-existent problem. As a result, despite a much simplified visa regime between the countries, it doesn't look like Indian citizens are going to get a visa on arrival in Russia anytime in the near future.
India needs to look at how so many countries in Africa, Asia and South America have lifted visa restrictions for Russians, while a large number of the same countries require visas from Indians.
Let's take the example of Thailand. Given India's meteoric economic rise, it's unlikely that the 'Land of Smiles' would be seen as lucrative place for Indian citizens to illegally immigrate, yet we're not given parity with many other countries in getting a free entry visa for short-term visits.
Thais can obtain an e-visa for India now but that costs more than what Indians pay in Bangkok on arrival now. Since there's virtually no security or immigration risk posed by Thais in India, why not initiate a 30-day mutual visa-waiver with them?
The same could be done with countries like Sri Lanka, which offered India visa-free access for a decade before withdrawing it. Friends in the island nation tell me that they welcome the expensive e-visa but the normal entry visa is becoming more expensive and the Indian High Commission is asking for a growing list of documents from Sri Lankans. Russia has a (much-criticized) visa-free system with most of the former Soviet republics. India could show some largesse towards its non-hostile neighbours.
Many countries in South America have a reciprocal visa policy. It's very much possible that if Indian diplomats held negotiations with countries like Brazil and Argentina, we'd be able to travel to them without visas, the way Russian citizens do. The younger generation independent Indian traveller is itching to explore the world and it's only a visa barrier that comes in the way.
When I spoke to a fellow Bombayite who travelled and lived in Central Asia, he said the Indian government had tremendous pull in almost all the 'stans.' Indian diplomats used this pull to make sure that diplomatic, official and service passport holders from the country get easy access but, like in their dealings with other countries, deliberately left common passport holders out of these agreements. As a result, it's a confusing and time-consuming process to obtain visas for many countries in the region, and the ones that offer easier visas have no direct flight connections with India, making travel there prohibitively expensive.
One of the best ways to build India's diplomatic profile as well as business links abroad is to make travel for Indian citizens easier to countries, where they pose no serious immigration risk. In Thailand, for every report one hears about a Russian criminal being deported, there's one about a successful new business enterprise that was started because the entrepreneur had easy initial access to the kingdom. A businessman from Novosibirsk has even managed to set up a sturgeon farm in southern Thailand and is doing extremely well.
There are always going to be crooks in the lot but in a vast majority of cases, Indian citizens tend to be law-abiding visitors abroad. Take the case of Hong Kong, which offers Indians visa-free access for two weeks. Close to half a million Indian citizens visit the territory every year and use it as a base for doing business with and travelling to China. There's also a prosperous Indian community in Hong Kong.
Of course, there are occasional murmurings about economic migrants from Punjab misusing the asylum process there, but the figures put it as 2000 people from the entire Indian sub-continent. Even if all these migrants were from India, they would still comprise of a tiny fraction of all Indians entering the territory.
If the Indian Ministry of External Affairs follows the Russian Foreign Ministry's model of negotiations, it may not be too long before Indians also get visa-free access to over 100 countries.
Views expressed in the column are personal.
All rights reserved by Rossiyskaya Gazeta.