Little Boris: Panchgani's tragic Russian connection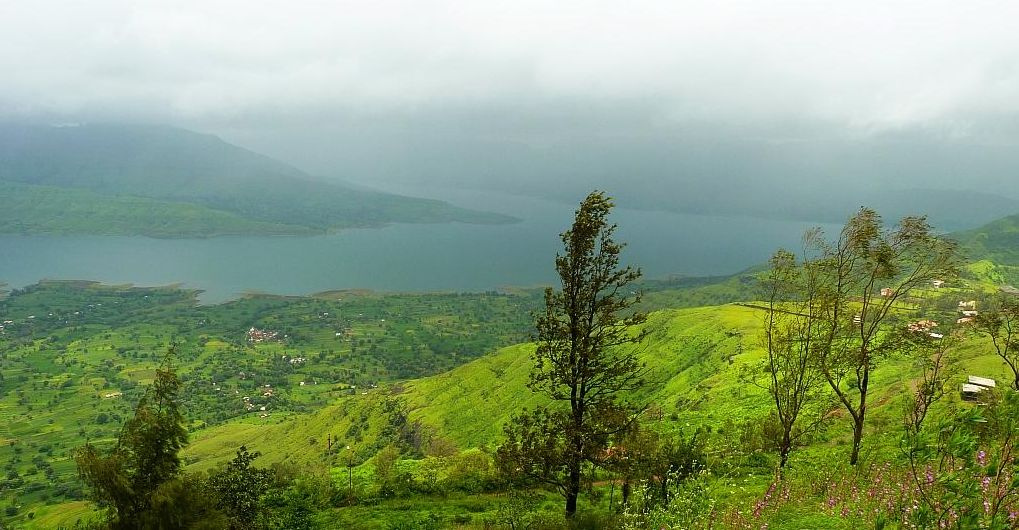 Panchgani was a favourite destination of Russia's first consul general in India. Source: Akhilesh Dasgupta/wikipedia
Russia's first Consul General in Bombay was a regular visitor to the hill station in Maharashtra's Satara district. His two-year old son passed away in the town due to a series of illnesses.
The scenic hill station of Panchgani, which is in Maharashtra's Satara district, is well known for its boarding schools and beautiful nature. The town's moderate climate made it a magnet for British residents of Bombay in the late 19th and early 20th centuries.
In the 1900s, another foreign resident of western India escaped the heat and humidity of Bombay to seek refuge in the hills of Panchgani- Vasily von Klemm, who was the first Russian Imperial Consul General in Bombay. The Von Klemms made the hill station their second home, living there for extended periods of time.
Von Klemm who moved to India in 1900 made it his mission to spread the Russian language among the elite in the country. He was responsible for several Indian civil servants going to Russia to learn the language.
Famous Russian Indologist Irina Glushkova, who is Maharashtra's ambassador for tourism and culture in Russia, wrote in detail about Von Klemm's life in India.
"A brilliant analyst, Vasily Klemm sent detailed reports to the Foreign Ministry about the traditions of India, its economy, political and military events," Glushkova wrote. "Written racily, his dispatches read like a detective story. He was quick to realise the importance of promoting trade. He sent cinchona seeds to the Sukhum experimental station and found capable teachers for familiarising Russians with Indian languages. He worked unstintingly to create a positive image of Russia, befriending upper class Indians and intellectuals and, last but not the least, was a talented intelligence officer. He did not miss a single move in the redeployment of Anglo-Indian troops and the activities of English diplomats in Afghanistan and Tibet."
Russian archives even show that Von Klemm met Indian freedom fighter Bal Gangadhar (Lokmanya) Tilak.
The Russian diplomat, who was 39 when he moved to Bombay in 1900, brought his wife along to the city. Their son, Boris was born in India in 1903. At a time when medical science was not as advanced as it is today, the infant had a difficult time adjusting to life in the tropics. He would constantly fall sick.
At the age of two, Boris succumbed to an illness and passed away in Panchgani. While it was widely known that Von Klemm's son died in the Indian hill station, the story was widely forgotten both in Russia and India.
A memorial to Boris
While doing some research for a book, Glushkova, who is fluent in Marathi, came across a reference about Boris and his death in Panchgani.
Hearing about this, Vladimir Dementiev, an enthusiastic diplomat, and the director of the Russian Centre for Science and Culture in Mumbai, decided to go to Panchgani to find the grave of the Russian infant. After visiting various Christian cemeteries in the town, he finally found a memorial to Boris.
It has a large cross with two angels and an epitaph in English, which mentions Boris's date of birth as April 8, 1903 and date of death as June 2, 1905. The epitaph, titled 'In Loving Memory of Boris,' has a Bible verse from the book of Matthew: "Suffer little children, and forbid them not, to come unto me: for of such is the kingdom of heaven."
The idyllic hill station also gave some joy to the Von Klemms, as they were blessed with the birth of their daughter Elena in the same year that Boris died. She was baptized in the St. Peter's Church.
After Dementiev managed to find the memorial, then Consul General Alexei Novikov and his wife Alina (who is also a noted Indologist) visited Panchgani to pay their respects and spiritually connect with the family of the first ever Russian Consul in India.
Tailpiece:
We know of Russia's connections with Maharashtra largely because of the tireless and decades-long research of Irina Glushkova. It is only fitting that in 2016 Chief Minister Devendra Fadnavis appointed her as the cultural ambassador of the state in Russia.
Ajay Kamalakaran is RBTH's Consulting Editor for Asia. Read more of his articles here. Follow Ajay on Twitter and Quora.
If using any of Russia Beyond's content, partly or in full, always provide an active hyperlink to the original material.