Why Russia should return to South Asia's 'smaller' states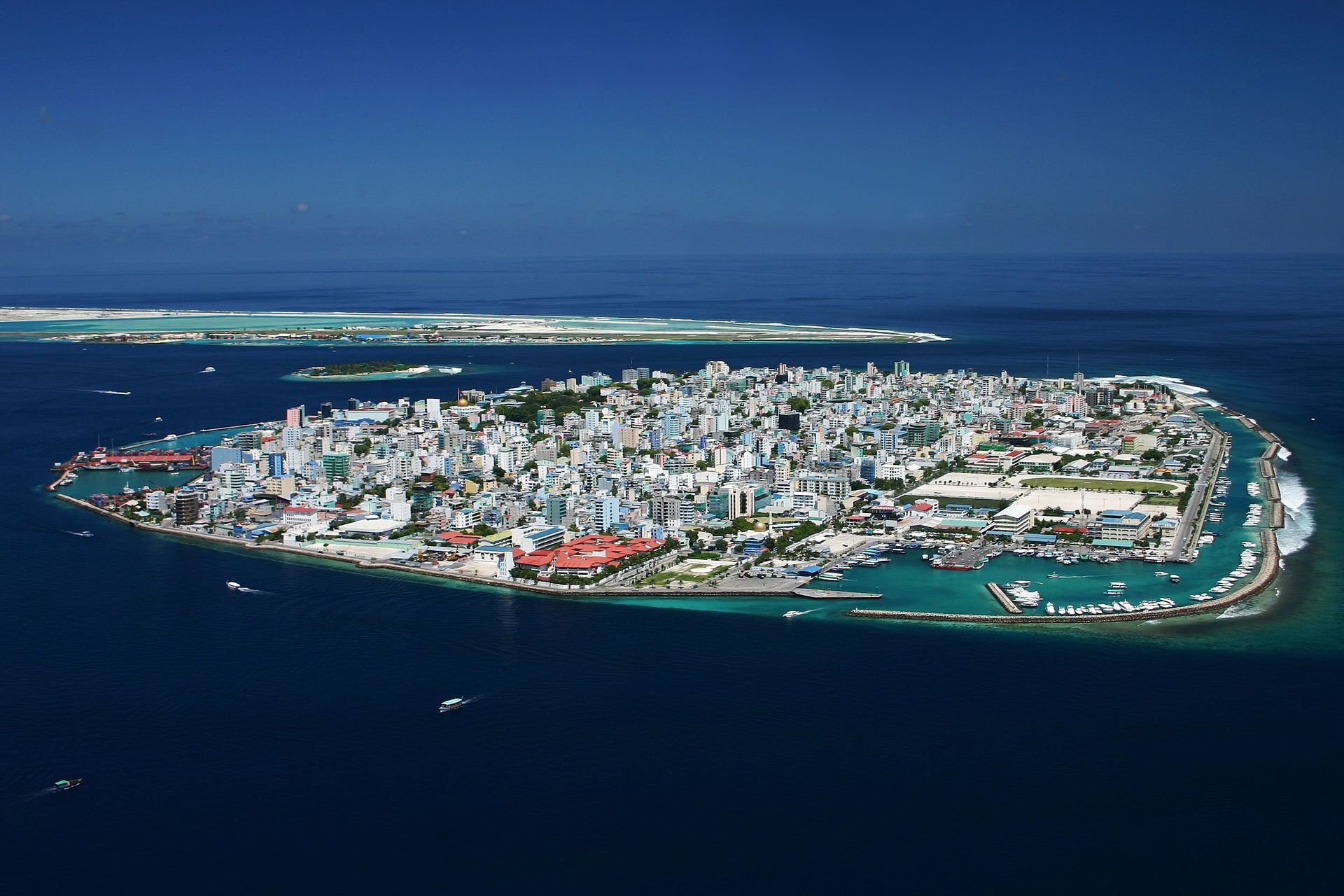 Russia needs to reach out the strategically important Maldives, which is now also a tourist destination for middle class Russians. Source: Shahee Ilyas/wikipedia
Major geopolitical players, including China, have long ago acknowledged the importance of South Asia's 'smaller' states. It is time for Moscow to rethink its policies toward these countries as well.
The theoretical world of 'big geopolitics' pushes one to think in general terms – noticing only global and regional powers and ignoring less influential players. The United Nations principle of an equal voice for every country despite its population or size does not work well enough. While on the one hand everyone seems to recognize this principle, in practice the situation might be different.
Unfortunately, Russian policymakers in the 1990s seemed to take a similar approach towards many states ignoring not only those the Soviet Union had no diplomatic relationship with, but also those who were Moscow's longtime allies. Due to the pro-Western tilt of Russian foreign policy under President Boris Yeltsin those states were almost forgotten and the consequences of this are evident to this day. This trend also applies to South Asian states, with which ties developed quite well during the Soviet period and experienced a downturn in 1990s.
There was a clear slowdown even in Moscow's relations with New Delhi, which happened not only due to the Russian pro-Western course, but also because both countries were going through painful economic reforms in the 1990s. This situation has recently started to improve, but to be honest, there is still a long way to go to reach the level of the 1960-70s.
On the other hand, changes are taking place in Russia's relations with Pakistan, which were openly confrontational in Soviet times with military clashes taking place in Afghanistan (especially in 1980s). Today Moscow and Islamabad are moving towards a more practical relationship without hampering Russia's ties with third countries.
But South Asia is not just India and Pakistan. There are other independent states (Bangladesh, Bhutan, Maldives, Nepal and Sri Lanka) that are different from each other and have their own significance not only in terms of their traditional culture, but also in the context of the global economy and geopolitics. Moscow had quite fruitful relations with most of them during the Soviet period.
Although there has been neglect over the last two decades, in recent times this situation is changing. There are plans to build a nuclear power station in Bangladesh, and the Russians are exploring tourism opportunities in the Maldives and Sri Lanka. While the Maldives was only accessible for the elite of Russian society in 1990s, today the archipelago has become a vacation destination open for the middle class as well.
Despite this, bilateral trade between Russia and each of South Asian states remains poor. For instance, the trade turnover with Sri Lanka in 2015 reached only around $440 million, according to the International Trade Center.
Tea, of course, is one of the main sources of Sri Lanka's exports to Russia, while Russian exports used to mainly comprise of machinery parts for vehicles supplied to the country during the Soviet era. In recent years, grain exports to Sri Lanka have grown and managed to take the leading position.
Meanwhile, major Asian powers have long ago acknowledged the importance of South Asia's 'smaller' states. The word smaller is written in quotes deliberately: for instance, Bangladesh has a larger population than Russia.
When Narendra Modi became India's Prime Minister in 2014, the public and expert community speculated over which country he would first visit. While Japan was the most popular guess, he surprised everyone with a visit to Bhutan. This was very symbolic.
American political scientists also take into account the significance of the South Asian states. Robert D. Kaplan, senior fellow at the Center for a New American Security, argue in some of his works, that the Indian Ocean will play a big role in the 21st century's confrontation for geopolitical power.
China also considers the Indian Ocean and South Asia as a whole as key platforms for the implementation of the One Belt One Road initiative. This region will play a big role in forming "the Sea Silk Road of the 21st century." Indeed, a large part of goods to China and from China comes via the Indian Ocean, which is a very vulnerable area in terms of piracy and location of the U.S. navy (the fifth and sixth fleets). That's why China needs to strengthen its strategic presence here.
This also leads to China actively developing ties with countries of the region, building ports in Pakistan, Sri Lanka, Bangladesh and neighbouring Myanmar, investing in infrastructure and permanent deployment of naval ships. From time to time there are discussions going on in the media with some arguing that China is building ports (for instance, in Sri Lanka's Hambantota or in Pakistan's Gwadar) to use them for military purposes. It is also reported that China plans to create a base for its submarines in the Maldives.
It was in 1971 when the UN General Assembly accepted a Declaration of the Indian Ocean as a zone of peace. Yet, it seems that this declaration was not meant to be implemented in practice. A slew of recent events have led to growing tension in the region. Under these circumstances, it is time for Russia to return to the Indian Ocean as a significant player.
Boris Volkhonsky is the Deputy Head of the Centre for Asia and the Middle East at the Russian Institute for Strategic Studies. Views expressed are personal.
Read more of his articles here.
If using any of Russia Beyond's content, partly or in full, always provide an active hyperlink to the original material.