Preparing for the Epiphany on Russian social media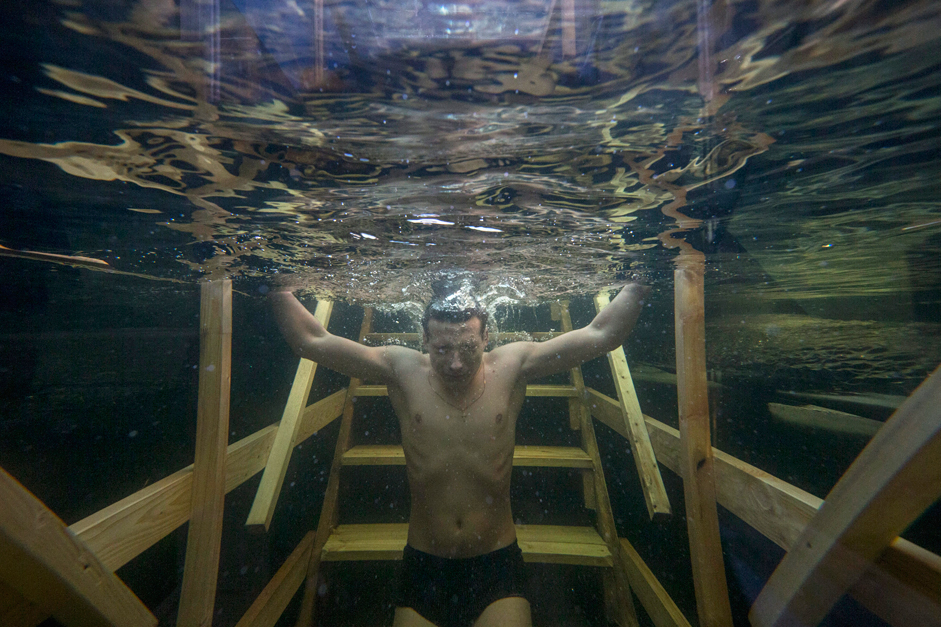 A man immerses himself in an ice hole in the Moskva river during celebrations for the Russian Orthodox Epiphany on the outskirts of Moscow, January 19, 2015.
Reuters
Are you ready for a cold-water plunge?
One of the most significant Christian feasts – the Epiphany – marks the day when Jesus Christ was baptized into the Christian faith in the Jordan River. According to Russian tradition, the Epiphany is celebrated on January 19 or 12 days after Orthodox Christmas. The feast ends the Christmastide period when Jesus was not yet baptized.
Despite the frigid temperatures, every year on day of the Epiphany 100,000s of Russians take the plunge into freezing waters. It is believed that all water reservoirs on this day acquire healing powers and are able to cleanse the faithful from sin. And by any reservoir we mean any – even a frozen pool:
Russians take the ritual of diving into ice-cold water very seriously and believe the act requires quite a bit of practice. Some suggest jogging to warm up the body:
Others rehearse the "big dive" at home:
Some of the bravest get used to the biting frost by first rolling around in the snow:
No one wants to miss out on the opportunity to cleanse one's soul: even Russian submarine officers stationed near the North Pole take a dip:
Video by YouTube / News.Rambler
In Moscow the authorities arrange special areas for taking the plunge in every corner of the city. Specially designed pools for taking a cold jump can be found right in the city center – every year baptismal pools are installed on Ploschad Revolyutsii (Revolution Square).
Mother Russia is vast and versatile and some Russians celebrate the holy day under exotic palm trees (these may be artificial – this is the Republic of Udmurtia not far from the Ural Mountains after all – but who cares):
Besides ice diving, on the Epiphany 1000s of people traditionally go to church to have their water blessed. It is believed that water that is blessed on the Epiphany never loses its holiness. As a result, you can be in line for holy water for hours:
All rights reserved by Rossiyskaya Gazeta.