'Roofer' climbs onto the top of famous St. Petersburg building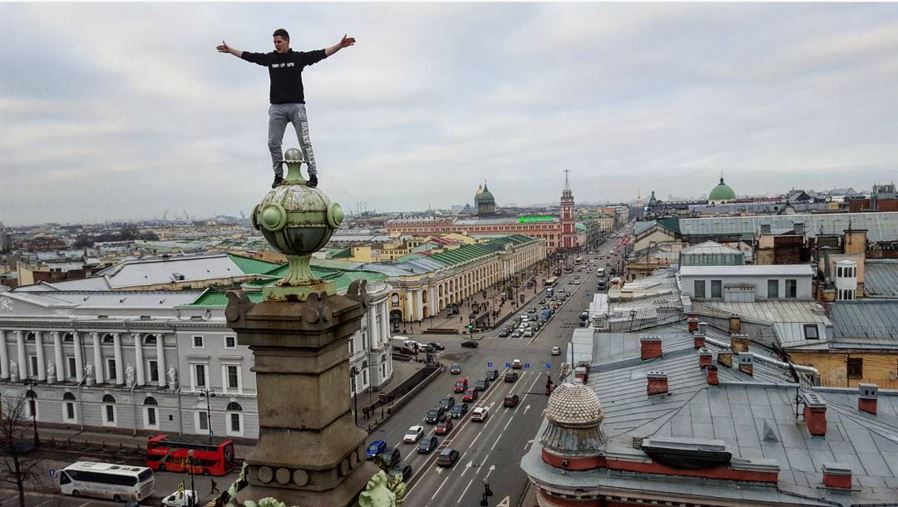 While illegal, climber doesn't let rules slow him down.
On March 10, "roofer" Alexei Denisov climbed onto the roof of the Eliseyev Grocery Store, a famous historical building located in the St. Petersburg center that is very popular among tourists.
Denisov has posted photos and videos of his climb on his Instagram account.
The roof climber commented on his account that he had achieved his goal without much effort, expending much adrenaline or having to hurry.
Denisov has climbed to the top of roofs and bridges many times. He told the free daily newspaper Metro that he has had to run away from guards on occasion, but that he is ready to take certain risks in order to fill his Instagram account with interesting photos.
All rights reserved by Rossiyskaya Gazeta.