An inventor from the Altai creates new ATV suitable for rough terrain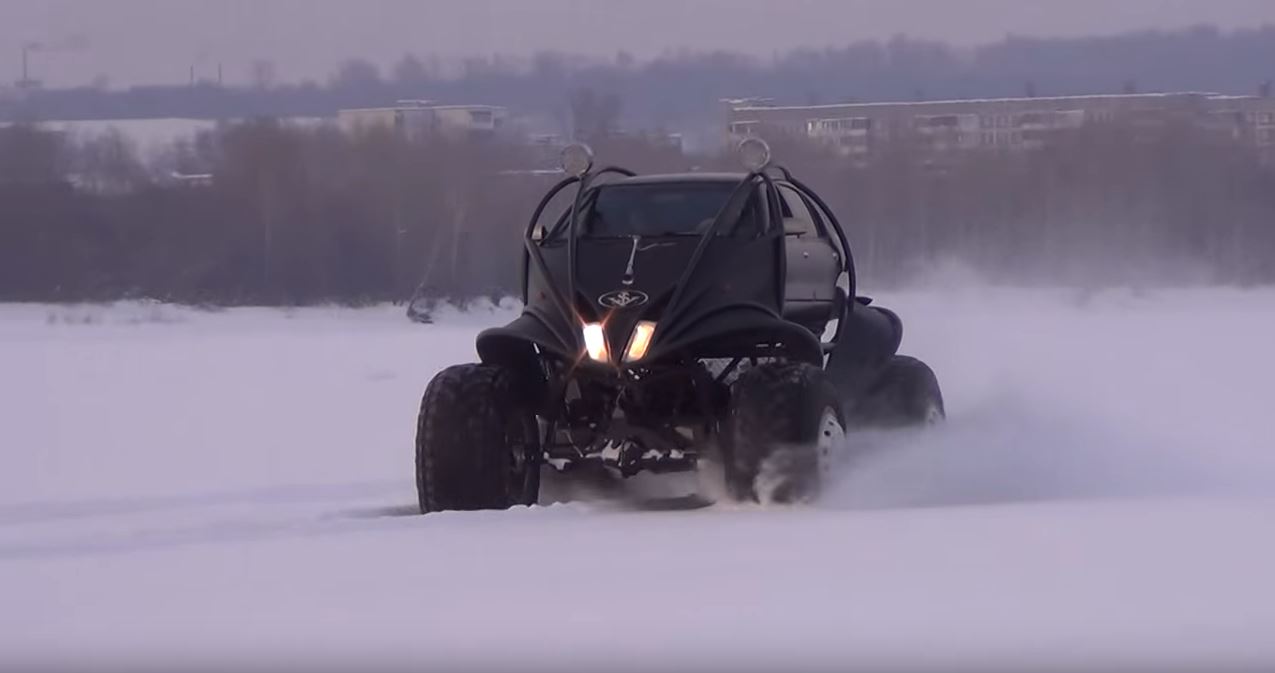 Alien-like vehicle can go practically anywhere.
Source: YouTube/
Russian engineer Igor Sukhorukov from Biysk in the Altai Territory has created an unusual customized cross-country vehicle that has impressed Russian internet users and local TV channels. Sukhorukov gave his creation the Russian diminutive name Maksimka, as the vehicle body was constructed using parts from a Nissan Maxima. Some think that using this car's body gives the vehicle an alien-like look.
The vehicle was designed to reach any destination in the Altai Territory. Its tailor-made vehicle bearing frame, as well as its special wheels, were individually manufactured for the vehicle. As a result of these modifications, the vehicle is able to cross snowfields, rivers and can travel without roads.
Maksimka is the perfect vehicle for those that want to travel deep into the woods.
All rights reserved by Rossiyskaya Gazeta.