Hurricane winds in Norilsk push a Boeing 737 around the runway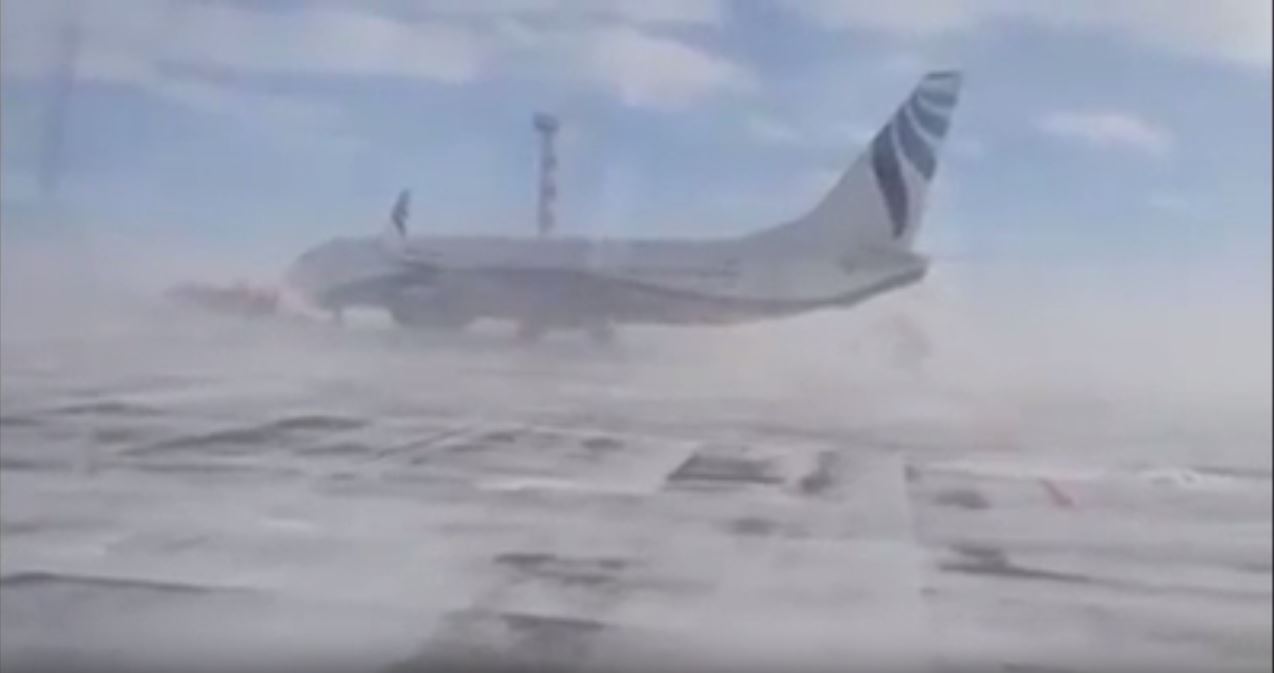 Plane was moved 180 degrees as seen on YouTube video.
On March 23 a strong wind blew a 40-ton Boeing 737 passenger plane across the runway at the Norilsk airport (1,800 miles northeast of Moscow). On a video uploaded to YouTube, the plane makes a full 180-degree turn.
The strongest gusts of wind over the past five years were recorded this week in Norilsk.
According to meteorologists, in some areas of the city these hurricane winds reached 67 miles per hour.
This ranks as a "violent storm" on the Beaufort scale, which measures wind speed.
All rights reserved by Rossiyskaya Gazeta.