First Soviet breakdancers start a flash mob 30 years later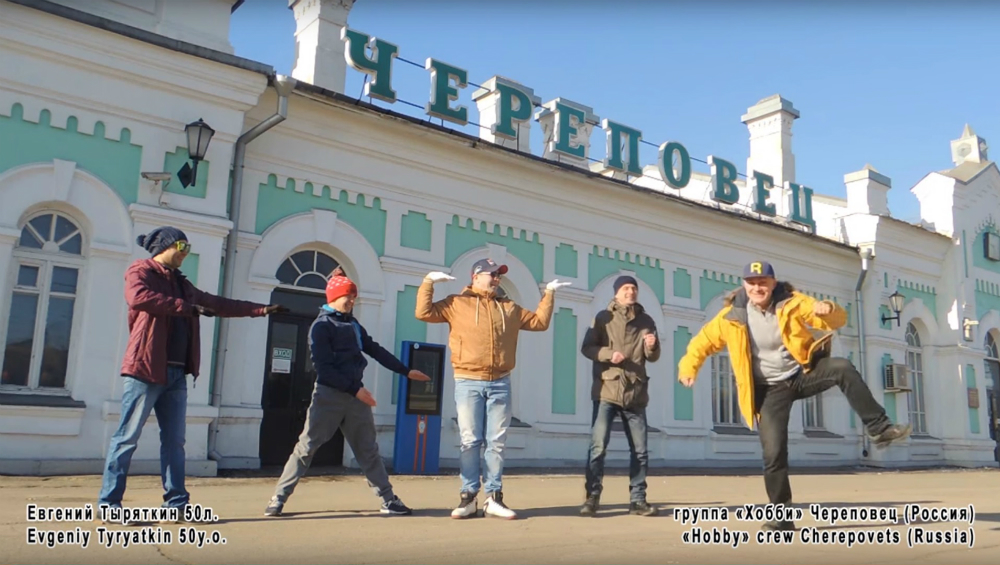 A still from the flash mob video.
YouTube
The video has been viewed more than 350,000 times on YouTube
Breakdancers from countries of the former Soviet Union held a flash mob to celebrate the 30th anniversary of the first breakdancing festival in what was then the Soviet Union. Fifty people from 15 countries took part in the event.
Source: Сергей Цакул/YouTube
"We did this in order to just put people in a good mood and share it with like-minded friends and acquaintances, as well as with the audience, of course, too, because there is no breakdancing without an audience," according to a description of the video on Facebook.
Modern Tants 86, the USSR's first breakdancing festival, was held in Estonia on April 26, 1986, although breakdancing penetrated the country as early as 1984.
At first this form of dancing, as well as other Western fashions, were not sanctioned by the authorities. However, with Gorbachev coming to power the attitude towards new musical styles became more liberal according to a report by Russian independent television station Rain (Dozhd).
All rights reserved by Rossiyskaya Gazeta.