Russian 'knight' shoots drone out the sky – with a spear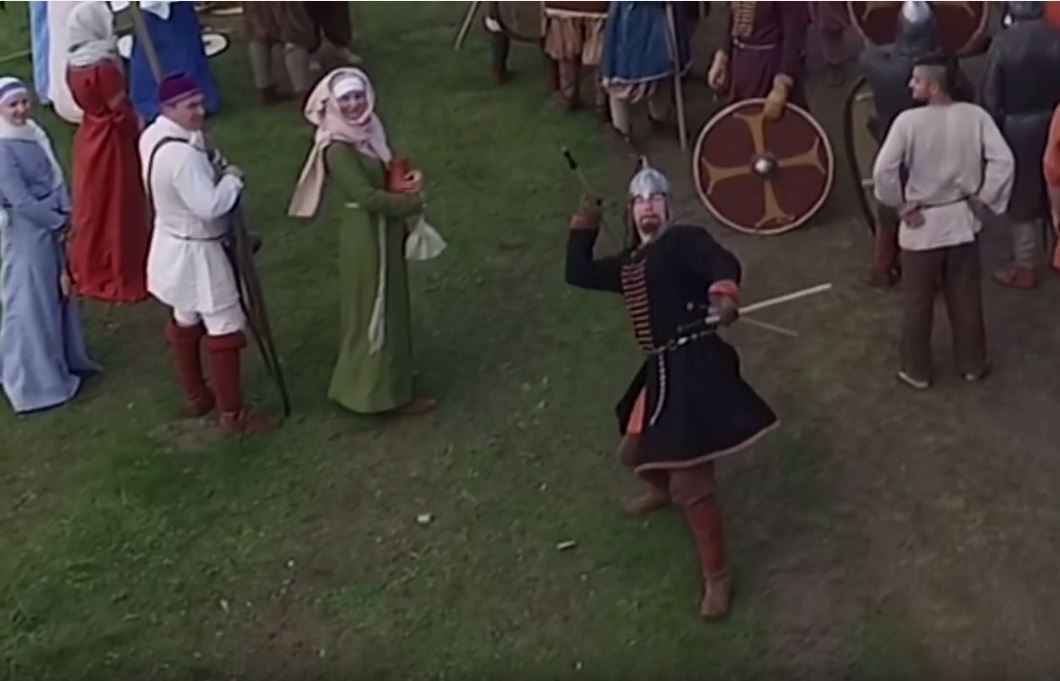 A drone filming combat between participants at a medieval festival in provincial Russia fell victim to a well-aimed throw from the ground.
When one photographer offered the use of his quadrocopter with camera to film participants of the Rusborg historical re-enactment festival, which was held on May 5-9 in the Lipetsk Region (300 miles south of Moscow), he could barely have imagined that his apparatus was in danger of attack.
But as the drone was filming the action, a "warrior" by the name of Konstantin noticed the flying drone, ran abruptly out of the crowd and in an already legendary "epic feat," threw a spear at the drone, incredibly managing to hit the target.
"Just think about it. This is most likely the world's only drone brought down by anti-aircraft fire from the ground – with the help of a thrown spear!" a member of the organizing committee of the festival wrote in a post on the social network VK.
It's because "everybody was a little on adrenaline," replied another participant.
The medieval warrior, realizing the consequences of his impulsive act, immediately approached the owner of the drone and offered to pay for the damage.
The owner of the drone was so impressed by the brilliant attack that he suggested organizing a competition for bringing down "dragons" with short spears next year.
Drone owners have another year to develop a unique "dragon-like" design for their flying machines.
All rights reserved by Rossiyskaya Gazeta.