How to tap into scientific talent through tech hubs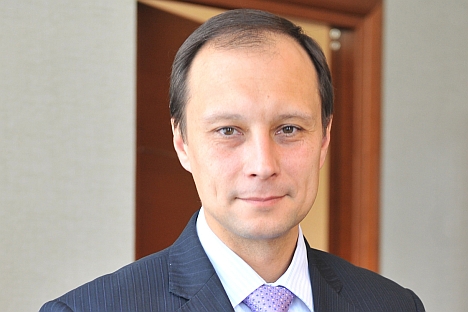 Maintaining leading positions in high-tech manufacturing is expensive and inefficient: Companies outsource, and this is where technoparks play a critical role. Source: Press Photo
CEO of one of Russia's leading technoparks Sergei Yushko sat down with RBTH how the authorities can profit from the investment into development of innovation hubs throughout the country.
The Russian government has invested billions into setting up innovation hubs across the country. CEO of one of Russia's leading technoparks Sergei Yushko explains to RBTH how you can profit from this investment.
Russia Beyond The Headlines: What do technoparks offer to international investors?
Sergei Yushko: To maintain their leading positions in high-tech solutions and manufacturing, companies such as Siemens and Honeywell have to simultaneously conduct and implement the latest R&D across a wide spectrum of scientific fields. Doing this in-house is expensive and inefficient: They outsource, and this is where technoparks play a critical role.
Russia's rich scientific history makes it an attractive destination for those companies to network with specialists in everything from liquid dynamics to chemical compounds. The critical links between universities and global business leaders are technoparks like IDEA, which provide a convenient platform for interaction between big corporations and small business.
While nearly all technoparks provide some kind of subsidized utilities and concessionary leasing conditions for small companies, what the world's best companies are really looking for is talent. Technoparks attract the best graduates of local universities and offer them an easy place to open a firm and find contracts from big industry.
RBTH: Can you give an example of a major corporation you work with?
S.Y.: Siemens produces meters for Russia's largest corporation, Gazprom (which, incidentally, produces more hydrocarbons than all of Saudi Arabia in terms of their total energy equivalent). But how do you apply their product and solutions to Russia's atmospheric conditions, its freezing temperatures?
How do you certify the meter to meet all the local legal rules and standards? This is where IDEA's small businesses perform a critical function for Siemens' operations in Russia.
RBTH: Which technoparks are the most attractive to investors?
S.Y.: Investors should look at technoparks currently meeting European BIC standards, like IDEA in Kazan and the Krasnoyarsk business incubator in Siberia (Skolkovo is also in the process of implementation). The profitability of the technopark and a small-to-nonexistent state ownership are also good signs of its vitality.
RBTH: What role can a foreign investor play at a succesful technopark?
S.Y.: Since setting up IDEA, the value of our closed joint-stock company (i.e. it is not publicly traded on a stock exchange) has increased by a factor of 16 (some of our residents have grown even faster than that) and we have been looking for an outside investor for a possible buyout.
In our case this niche has been filled by Rosnano (the joint stock nanotechnology company), but we are still eager to meet with foreign entrepreneurs interested in investing in a particular project. Our company's profitability also means we have the funds to co-invest and share the risk.
RBTH: How can I invest into a technopark?
S.Y.: The management teams of IDEA and other leading technoparks are eager to hear from investors interested in tapping Russia's vast scientific talent pool [see Useful Contacts].
Sergei Yushko is CEO of the IDEA technopark in Kazan. Set up in 2004, IDEA's stock has increased by a factor of 16 as it has attracted investment from the likes of GE and Siemens.
All rights reserved by Rossiyskaya Gazeta.