Moscow takes 2nd place globally among in number of billionaires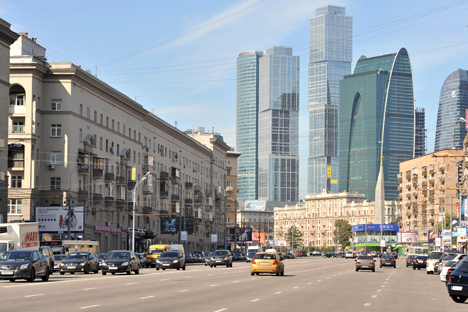 Moscow becomes attractive city for billionaires. Source: ITAR-TASS
Russia's capital is home to more billionaires than any city in the world except New York.
London-based analytic agency WealthInsight has given Moscow 2nd place in its latest study of where billionaires reside globally. Russia's capital is home to 64 billionaires (in U.S. dollars) and accounts for just under half of the country's total (130), according to CEO magazine.
Moscow was beaten by New York (70) and followed by London (54), Hong Kong (40) and Beijing (29).
At the same time, when measured by the amount of multimillionaires (who own assets valued at or above $30 million), Moscow doesn't make the top 20 cities in the world. That list is led by London (4224 multimillionaires), Tokyo (3525), Singapore (3154), New York (2929) and Rome (945).
During December of last year, WealthInsight published a report which counted 160 thousand multimillionaires in Russia. Among the BRICS, the country trailed China (1.3 million), India (250 thousand), Brazil (194 thousand), but was ahead of South Africa (45 thousand).
Actor and multimillionaire Gerard Depardieu famously ditched his French passport in favor of Russian citizenship early this year in an apparent complement to Russia's 13 percent income tax (one of Europe's lowest), remarking "I leave [France] after paying 85 percent of my revenue in 2012."
WealthInsight also predicts that by 2016 the number of millionaires residing in BRICS countries will grow by 76 percent and will approach a total of 3.5 million, which the number of American millionaires will decrease by 300 thousand.
The agency's data contradict that of Forbes Magazine, which awarded Moscow the top spot last month at 84 billionaires, trailed by New York (62), London and Hong Kong (43 each).
WealthInsight doesn't identify any of the billionaires counted in the study by name.
All rights reserved by Rossiyskaya Gazeta.