Russia Beyond the Headlines: What are the Russian special economic zones (SEZs)? Why should foreign businesses invest in them?
Mikhail Trushko: Much has been said about the difficulties encountered by foreign companies trying to access the Russian market. Special economic zones are there to make the market entry process as simple as possible for foreign businesses.
An SEZ is a bureaucracy-free zone; those investors who satisfy our criteria can expect to get free access to the necessary infrastructure and receive maximum support for their business—from initial negotiations to production launch.
So far, we cannot claim to be able to create new-generation zones, but we do provide the essential infrastructure within the timeframes agreed with our clients. We are increasingly thinking of starting to offer additional services to foreign businesses.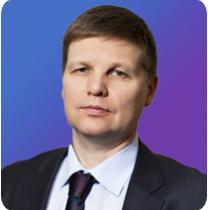 Mikhail Trushko. Russian special economic zones (RUSSEZ) CEO. Source: Press Photo
RBTH: Such as?
M.T.: Whereas previously we were only responsible for the essential engineering infrastructure, including electricity, heating and water supply, today we build dedicated facilities for the residents of some of our zones. We are beginning to create "intelligent" zones with innovative environments.
RBTH: Am I right in understanding that SEZs help foreign investors to keep their contacts with Russia's much-dreaded corrupt bureaucratic machinery to a bare minimum?
M.T.: The problem of corruption in Russia is greatly overstated: Those who choose not to pay bribes simply don't pay them.
But you are correct in saying that we operate a single-window system [where all the essential government services are available from a single source]. Our clients do not have to queue for the necessary documents at government institutions; we do this chore for them.
RBTH: What criteria do you apply in selecting residents for your zones?
M.T.: We are interested in the development of Russia's economy. Therefore, we are looking for businesses capable of setting up internationally competitive ventures and creating new products and services that would be both import-substituting and exportable.
A candidate's business plan is assessed by a special expert board under the Russian Ministry of Economic Development, which is responsible for awarding SEZ resident status.
RBTH: Is there a minimum limit on the size of investments?
M.T.: Different rules apply to selecting investors for our four types of special economic zones [dealing with industry, technology, logistics and tourism]. The key requirement, in all instances, is the business project's high quality and innovative value.
The minimum investment threshold for the industrial and logistic zones stands at €3 million [or $3.9 million], which is far from a large project budget by the international standards.
We are not working with small-sized companies; rather, we are interested in attracting established market players.
Our approach to technology investments is completely different: There is no investment threshold at all. Both a startup and an R&D division of an international corporation may launch an SEZ project with us.
RBTH: Many international companies turn to China for cheap labor. What is Russia's competitive advantage in attracting foreign investors?
M.T.: The main reason why investors are interested in China is because that country represents a colossal emerging market. Russia cannot boast the same scale, but our market is still quite large by the European standards, and also fairly promising.
Our other advantage is the ready availability of natural resources and infrastructure. Last but not least, we offer a qualified workforce. No matter what people may say, Russia does possess this resource.
RBTH: Why have some of the economic zones proved ineffective? What is the secret to the success of other zones, such as Alabuga SEZ?
M.T.: There are failed SEZs all over the world, including in China. The very concept of special economic zones is relatively new. In Russia, the federal law on SEZs was signed in 2005, and the first such zones emerged in 2006.
We have achieved much since then. Admittedly, our early years were marred by erroneous decisions with regard to the development strategy and infrastructure planning.
Alabuga and our other successful SEZ, Lipetsk, were among the first such zones to be opened in Russia; they also received the largest proportion of federal funding.
Created against a backdrop of otherwise lagging infrastructure in this country, these two zones became magnets for subsequent private investments. Clients flocked to them, attracted by our turnkey site solutions, which promised them huge savings in time and money.
In the best-case scenario, only 10 percent of all startups will ever reach the commercialization phase. Much more often, it is just 3-5 percent. The production entry/commercialization cycle takes quite a long time, so don't expect any serious payback from an SEZ in the first 15 or, more likely, 20 years of operation. This business has very long lead times.
RBTH: There have been media reports that the type differentiation of Russian SEZs will be scrapped eventually. Do you think this is necessary?
M.T.: It is a global trend. Something similar happened in China: At a certain stage in the development of the SEZ system, they switched from different zone types to different types of contracts with residents.
To show you why we need this measure, let me take the example of our port zone in Russia's aviation capital, Ulyanovsk. In Ulyanovsk's Vostochny SEZ, the U.S. company AAR is currently implementing an aviation MRO project. Apart from the port- and logistics-related component, this project also features an industrial component with certain elements of applied research.
It is our job to create an environment for attracting the investors we need, without imposing formal restrictions on what they can and cannot do.
Mikhail Trushko, 46, graduated from Baltic Institute of Economics and Finance with a degree in finance. He went on to complete a program of studies in banking and finance at Stockholm University. In his previous post, Trushko spent five years heading the Kaliningrad region branch of Russez.
All rights reserved by Rossiyskaya Gazeta.