Founder of Ankor Bank invests $1 million in Apps4all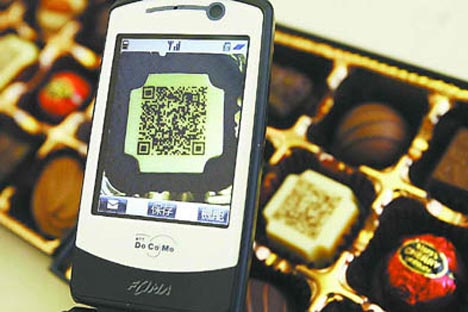 Apps4all engages in the outsourcing of mobile applications. Source: Getty Images / Fotobank
Andrey Korkunov invested $1 million in Apps4all, a business targeted at bringing together international technology companies with mobile application developers. The field holds much common ground with the future of the banking industry, the investor's main interest.
Andrey Korkunov, the founder of Ankor Bank and the "Korkunov" confectionary brand, has invested in Apps4all. Its business is bringing together the developers of applications for mobile devices and technology companies.
Korkunov told "Vedomosti" that he invested $1 million in Apps4all and received 15 percent of its stock. He sees his first investment in Internet projects as an opportunity to locate points of common interest with the banking industry.
"I expect serious changes in the banking industry due to the use of mobile applications which bring the user closer to the bank," says Korkunov. In the fall Apps4all will release additional shares and attract the next round of investment; Korkunov is not excluded.
Alexander Vasiliev, the Director General of Apps4all, confirmed the deal. He says that the money will go toward the development and creation of new tools and services for developers of mobile applications.
Apps4all is the largest community of its kind in Russia and the CIS, he emphasizes. The company was established in 2011 and broke even this year. Its revenue for the year should be approximately $1 million.
The company received its first hundred thousand dollars in the fall of 2012 from Softline Venture Partners, says Elena Alexeeva, the Investment Director for that fund. Since then, according to her, the company's value has increased more than five-fold. Korkunov - based on the terms of the deal - estimated Apps4all's value at $7 million.
According to Vasiliev, Apps4all has two major business activities. Firstly, it works with large international technology companies (Google, Microsoft, Intel, Qualcomm, telephone manufacturers, search engines, etc.) and organizes their coordination with application developers.
Such companies consider developers as participants in their ecosystems and want them to include their technologies in the applications that they build.
Apps4all promotes the corporations' interests among developers (conducting surveys, holding contests, hosting forums and conferences) and for this earns from $10,000 to $100,000 a quarter.
Secondly, Apps4all engages in the outsourcing of mobile applications. The company knows which developers are most suitable for each project and can influence prices and offer the most advantageous conditions. The developer shares part of his profit with Apps4all when he receives an order.
Apps4all's primary source of income flows from holding events for developers and the money raised helps them do it better, says Internet entrepreneur, Igor Matsanyuk.
"For us Apps4all is one of the channels we use to work with the developers of mobile applications for Android," says Dmitri Martynov, Regional Developers Relations Program Manager at Google.
When communicating with developers, Google explains to them how to write applications so that they turn out to be of higher quality. Yandex has discussed "theoretical partnership" with Apps4all as well as participation in its forum, but as of yet there has not been any cooperation – according to its spokesman.
First published in Russian in Vedomosti.
All rights reserved by Rossiyskaya Gazeta.