Online education: Startups go live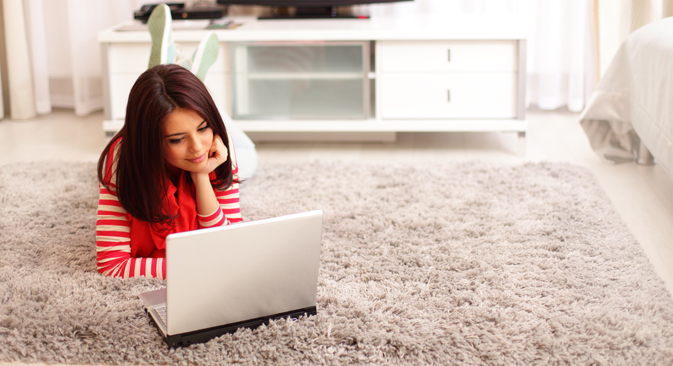 Distance learning may be a nice educational tool for busy people. Source: ShuttleStock
The wave of enthusiasm for education-based startups has reached as far as Russia. RBTH presents the forerunners in online education in Russia.
Inspired by the successes of Coursera and Khan-Academy, Russian startups are turning out online educational projects in batches.
Rosalind – teaching bioinformatics through problem solving
This project, conducted jointly by the University of California and the Saint Petersburg Academic University, was named after Rosalind Franklin. It helps people get a basic idea about bioinformatics.
Its fundamental distinction from Coursera is its method of solving a large number of increasingly complex problems. The program also doesn't require prior training.
Rosalind considers its mission to facilitate the birth of a new generation of students that will study bioinformatics through attracting biologists who want to develop their programming skills and programmers who have yet to take on solving the problems currently facing molecular biology.
Rosalind Franklin was a well-known English biophysicist in the mid-20th century. She carried out a number of studies on DNA structure which informed the modern scientific conception of it.
Her contribution to science was not fully appreciated and the Nobel Prize went to her laboratory colleagues for their work on nucleic acids.
LinguaLeo – teaching English to over four million
The startup LinguaLeo is teaching four million people to speak English. The project was founded by Aynur Abdulnasyrov. Leo, the lion cub is the website's mascot and tutor, and lessons are not entirely free. Through the process of learning, users earn meatballs, a virtual currency that is used to feed Leo.
LinguaLeo works on the freemium model (basic options are free while additional opportunities such as listening training or the IELTS simulator are purchased separately). After registering on the site, the user can study vocabulary and grammar, take tests, and interact with other users in the internal chat.
LinguaLeo actively utilizes multimedia material to motivate its users to learn. For example, one of the learning methods is watching clips. Alongside the window with a YouTube clip is the song text. The user can mark unfamiliar words, immediately see their translation, and add them to their dictionary. These words are automatically included in the tests offered to the user.
WeStudyIn – consulting services for study abroad
Aleksandra Olenina's project began in 2007 with a group in one of Russia's most popular social networking sites – Vkontakte. There, she and her friends who were already educated abroad shared their experience with obtaining student visas, collecting documents, choosing specializations and courses of study, and so on.
In 2013 WeStudyIn received the honorary status of Demo Gods at the Demo Europe conference in Moscow. In six years the project grew from a small community in a social networking site to a promising young business which has received investment from the Novstream Internet Advisors fund and has begun earning its first revenue.
The project currently unites more than 80 experts from around the world who give advice to applicants via Skype, edit necessary documents, and help them prepare for tests. Potential students can study the descriptions of hundreds of programs, do a practice interview with experts, and find links to useful resources and thematic reviews of educational institutions.
The site earns money through the sale of its consulting services. The price varies from $55 (1,650 rubles) for an initial consultation lasting one hour to $1,650 (49,500 rubles) for step by step instruction and coaching which generally lasts about 25 hours.
Lectrio - online courses in anything taught by anyone
The young project Lectrio occupies an unusual niche. The service makes it possible to create an online course for anyone who wants to and is able to teach something to others.
The London startup was created by the young Russian entrepreneur Nikita Korotaev. In essence Lectrio is an online educational environment where each teacher can post his or her course and freely share materials of any format (text, video, presentations) with students. Project functions make it possible to create a timetable, assign tasks, and check their execution. Students and teachers can discuss the entire process directly on site.
A teacher can create a course for 30 students at absolutely no cost. The target audience for the startup is schools and universities. Special fares for large numbers of students have been worked out for them at up to £1 per student per month.
All rights reserved by Rossiyskaya Gazeta.