World's largest potash fertilizer cartel dissolves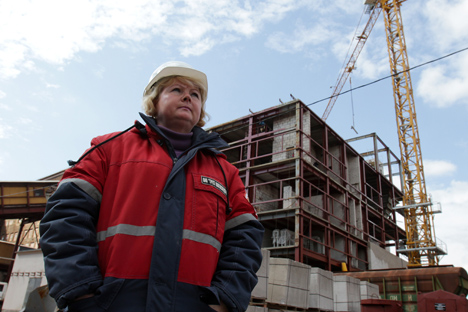 Uralkali has always maintained that the export sales of both manufacturers ought to be handled through a single distribution network. Source: PhotoXPress
The potash fertilizer company Uralkali has announced the termination of its export sales through both Belarusian Potash Company and Belaruskali. The dissolution of the cartel should trigger a wave of price wars on the global market
The Russian potash fertilizer company Uralkali has announced the termination of its export sales through both Belarusian Potash Company (BPC) and the Belarusian trader Belaruskali. The dissolution of the largest potash export cartel, which controlled 40 percent of world sales of potash fertilizer, should trigger a wave of price wars on the global market.
Russia's Uralkali, whose main co-owner is Suleiman Kerimov, announced that it will now focus on sales volumes, rather than on prices. This caused true panic on the markets: Over the course of trading in Moscow and London on Tuesday, July 30, stock prices for Uralkali and its overseas partners — PotashCorp, K+S and Mosaic — fell about 20 percent, Izvestia reports.
Uralkali has always maintained that the export sales of both manufacturers ought to be handled through a single distribution network, the company explained.
However, in December 2012, Belarusian President Alexander Lukashenko issued a decree nullifying BPC's exclusive right to handle Belarusian potash exports, followed by Belaruskali's own shipments, independently of BPC.
As a result, collaboration with BPC has "reached an impasse," in the words of Uralkali's general director, Vladislav Baumgartner; Forbes reports that the company blames Minsk. Belaruskali has presented Moscow with similar grievances. The companies' executives have not mentioned that a third party could influence the course of events.
Meanwhile, according to sources at Gazeta.ru, the conflict was instigated by major fertilizer customers China and India, who collaborated in order to drive prices down.
"Usually, these countries are always competing [and] on the verge of open hostility. But, right now, they are working as a team — they are driving down the price of potash in the Eurasian market, where Belarus is the top supplier," a source in the Belarusian Ministry of Agriculture and Food told RBTH. "Meanwhile, Belaruskali remains key for Belarus, as it provides for between 6 percent and 10 percent of the state budget's total revenue."
The presence of disagreements between Uralkali and Belaruskali concerning their roles in BPC became known a year ago, Kommersant reports. According to the publication, Belaruskali was not pleased by the fact that the share of Russian exports through a mutual trader had been growing at its expense; while Uralkali's share in BPC exports was 40 percent in 2011, it was already up to 52 percent in 2012.
After the cartel's collapse, the Russian company's only remaining channel for product distribution will be Swiss trader Uralkali-Trading SA, Vedomosti reports. According to Baumgartner, the company plans to produce 10.5 million tons of potassium this year, 13 million tons in 2014 and 14 million tons in 2015.
Nonetheless, taking the deterioration of potash fertilizer market conditions into consideration, Baumgartner anticipates stock market volatility among all producers of potassium products.
"We anticipate that other players will also increase deliveries into the world market, which Belaruskali will more or less do, as it is increasing its market shares in North America and Europe," Izvestia quotes Baumgartner as saying.
"As a result, the downward trend of potassium chloride prices will be affected, and we anticipate that prices could go below $300 per ton very soon," the CEO said, adding that the spot price for potassium was in the vicinity of $400 per ton.
Belaruskali's leadership believes that Uralkali's withdrawal from BPC will worsen its own export market position.
"Uralkali's withdrawal from BPC is absolutely not in the company's own interests. When we act as a single unit, we are strong in the markets. But now, with [BPC] partners separated, one can expect a certain jarring," a Belaruskali senior official told the Interfax-West news agency.
He also mentioned that Uralkali's decision may adversely affect its own financial and economic position. "Uralkali is now in heavy debt. How is it possible to abandon such a well-functioning system of sales in such a position?" the source asked.
He also added that the Belarusian company's leadership is not ready to address precisely what effect its Russian partner's decision will have on the sales dynamics of Belarusian potassium chloride.
Based on materials from Kommersant, Forbes, Vedomosti and Interfax.
All rights reserved by Rossiyskaya Gazeta.