Top 10: Which businesspeople does the Russian public like?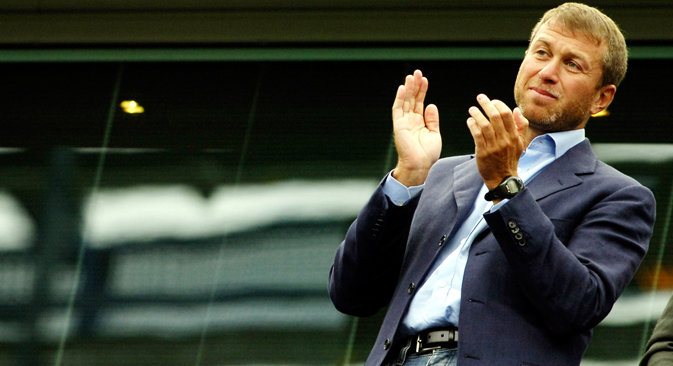 An online poll shows that each generation has a business icon of its own.
Russians consider Mikhail Prokhorov, owner of Onexim Group and founder of the Civic Platform political party, to be the most loveable domestic entrepreneur, according to the Superjob.ru research center's opinion poll commissioned by Vedomosti. The poll was conducted on Aug. 2–5, involving 3,000 adult respondents in 303 Russian cities and towns. Respondents were asked to choose from among 20 or so prominent Russian entrepreneurs (those most frequently mentioned by the media) or to propose their own candidates.
Who made the top 10
Onexim Group founder Mikhail Prokhorov is favored by13 percent of respondents. Billionaire Roman Abramovich, who owns Chelsea football club, ranked second with 8 percent. Well-known data security expert Eugene Kaspersky, the founder of Kaspersky Lab, placed third with 7 percent.
Former YUKOS owner Mikhail Khodorkovsky finished in a distant fourth (4 percent). Oleg Tinkov, founder of the Tinkoff beer brewery, Tinkoff Credit Systems bank and the Darya dumplings brand (3 percent) came in under Khodorkovsky. Pavel Durov of the VKontakte social network, Yevroset founder Yevgeny Chichvarkin and Interros owner Vladimir Potanin also made it into the top 10 with 3 percent each.
The top 10 was rounded out by Basic Element owner Oleg Deripaska, and media tycoon and Metalloinvest owner Alisher Usmanov (2 percent each).
What is there to like?
According to the Superjob.ru poll, Prokhorov was the only person liked across the board by men and women of all age groups. Abramovich was popular among the younger demographic (14 percent of respondents 24 years old or younger, and only 4 percent of those 45 or older), with a majority citing his support for football as the reason for liking him.
Kaspersky is liked more by men (8 percent among men and 5 percent among women), who view him as a "self-made" intellectual. Chichvarkin is more popular among the middle-aged (4 percent approval rating among those between the ages of 25 and 45, as opposed to 2 percent among the youth and older people).
Tinkov is respected more by the younger generation (5 percent among the youth versus 2 percent among older respondents) for his "competent approach to doing business" and the fact that "his beer is good."
Khodorkovsky is a hero for older folks (6 percent of those over 45 and only 2 percent of those 24 years old and younger). "He is incredibly knowledgeable in all respects. He created an excellent team. Russia doesn't value such people, but just uses them. That's our tragedy." These are some of the things respondents had to say about him.
Why some dislike them
According to the same Superjob.ru poll, 27 percent of Russians do not like any of the above people, while 18 percent found it difficult to reply.
The director of the VTsIOM All-Russian Public Opinion Research Center, Valery Fedorov, is confident that most Russians harbor negative attitudes toward big business figures (his organization has been researching the phenomenon for more than 20 years).
"Opinions about entrepreneurs were formed in the 1990s, amid privatization and political influence peddling by businesspeople. Both factors caused only negative emotions," Fedorov says.
Now, he says, emotions have faded somewhat: "Many have accepted the status quo, and the removal of big business from politics has also played a positive role. But the majority of people still think that these huge fortunes have been made by less than honest means—divvying up the Soviet industrial legacy."
First published in Russian in Vedomosti.ru.
All rights reserved by Rossiyskaya Gazeta.