Moscow nuclear forum to focus on "zero harm to the environment"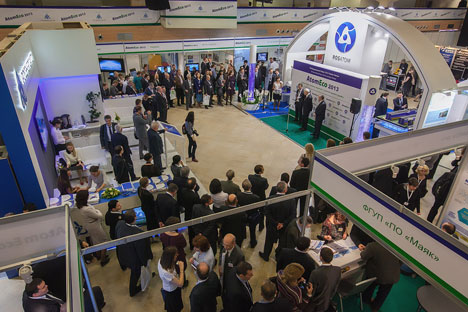 The 7th Annual 2013 AtomEco Forum is hosted by Russia's state nuclear monopoly Rosatom. Source: Press Photo
Year of Conservation drive to focus nuclear forum on the environment.
Policymakers, entrepreneurs and scientists will descend on Moscow for the 7th Annual 2013 AtomEco Forum on October 30-31. Last year's Forum featured over 150 speakers, one thousand participants and 56 companies. The event is hosted by Russia's state nuclear monopoly Rosatom.
This year's event – in accordance with 2013 being declared the Year of Conservation by none other than Russian President Vladimir Putin – will focus on the environment.
Specifically, participants will opportunities for international cooperation and technology transfer in managing nuclear waste and spent nuclear fuel.
"Environmental safety issues prevail for the nuclear power generation industry and they are an essential condition of nuclear energy technology's development and nuclear facility's operation," said Sergei Kirienko, Rosatom C.E.O.
The discussion will be attended by representatives of the Nuclear Energy Agency of the Organization for Economic Cooperation and Development (NEA OECD), France's Agence nationale pour la gestion des déchets radioactifs (ANDRA), Germany's DBE TECHNOLOGY GmbH, Finland's Saanio & Riekkola Oy and other experts from the world's nuclear community.
All rights reserved by Rossiyskaya Gazeta.